OUKITEL Y1000 Pro Colorful 4G Rugged Sport Phone
A good durable smartphone is useful. Of course, one phone call is enough for $139.99, and others will need a flagship. I do not see this as a problem – everyone buys what they want and what they can afford. The bigger problem is that nowadays, in the era of ubiquitous glass and thin frames, smartphones are breaking like eggs. That's why I invite you to review a phone with a strong housing, a good 3600 mAh battery, dual SIM, Android 9, 4/64 GB memory and nice cameras. This is OUKITEL Y1000 Pro.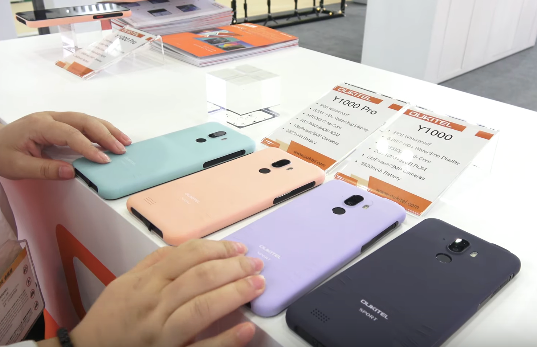 The reinforced and waterproof housing is of course a big advantage, but it's also worth choosing a phone that does not function as a brick and does not break your pocket. In my opinion, OUKITEL Y1000 Pro is surprisingly good here. It is strong, but it does not look like a small screen embedded in medieval defensive walls.
The HD+ screen in this model has a 6.088 inch was made in IPS technology, and is able to display an image at a resolution of 1520 x 720P, and the pixel density is 293 ppi. The image displayed on the screen is very sharp, viewing angles are good, but the colors could be more saturated. White, in turn, is slightly dimmed. The screen brightness is 450 nits, it could be a little more, but it's not bad, and even in bright sunlight the screen is readable. In addition, the screen was protected against scratches and damage with the help of tempered glass Corning Gorilla Glass 5.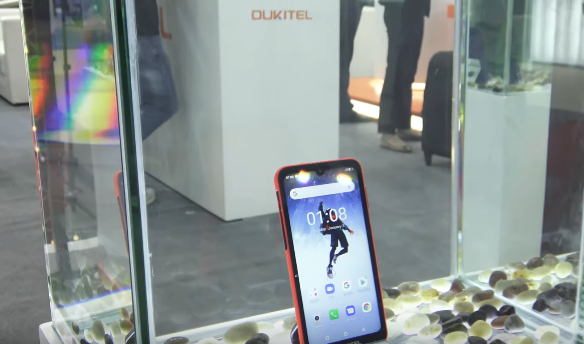 The heart of Y1000 Pro is the octa-core Helio P23 processor from MediaTek, made in 16 nm technological process, with the Mali-G71 MP2 running up to a speedy 770MHz. So it is exactly the same system as in CUBOT Quest. The user has also been given 4GB of RAM and 64GB of internal memory for data, with about 56GB available for us. If that's not enough for someone, we have the option of expanding it with an additional 128GB using a micro SD card.
The resolution of the main camera is 13.0MP, while the supporting camera used to record the depth of the image and take pictures with the effect of blur has a resolution of 2.0MP. The main camera consists of 6 elements, with autofocus with phase detection, electronic image stabilization, f/1.8 aperture, we also have an illuminating LED diode. In the front we have a selfie camera with an 8 MP matrix.
K1000 Pro, like all Oukitel smartphones, works under the control of pure Android 9.0 Pie. We will not find any overlays, advertising applications or widgets here. Oukitel has minimized its interference in the system, thanks to which we have more available memory, and the system itself works quickly and stably. The downside is, as is the case with pure Android, not a full language location, so you can come across English words in several places, it is not too bothersome, and I came across it only a few times, but it's worth keeping in mind.