OVISEN S201 Both Hands Wearable TWS Headset 2-in-1 Smart Watch
Today it seems that carrying a hybrid device like a TWS Bluetooth headset in a smartwatch is becoming more and more popular. Since last year, more and more manufacturers are launching such similar products, and today's protagonist is the OVEN S201, which is a very interesting product, and now let me introduce it.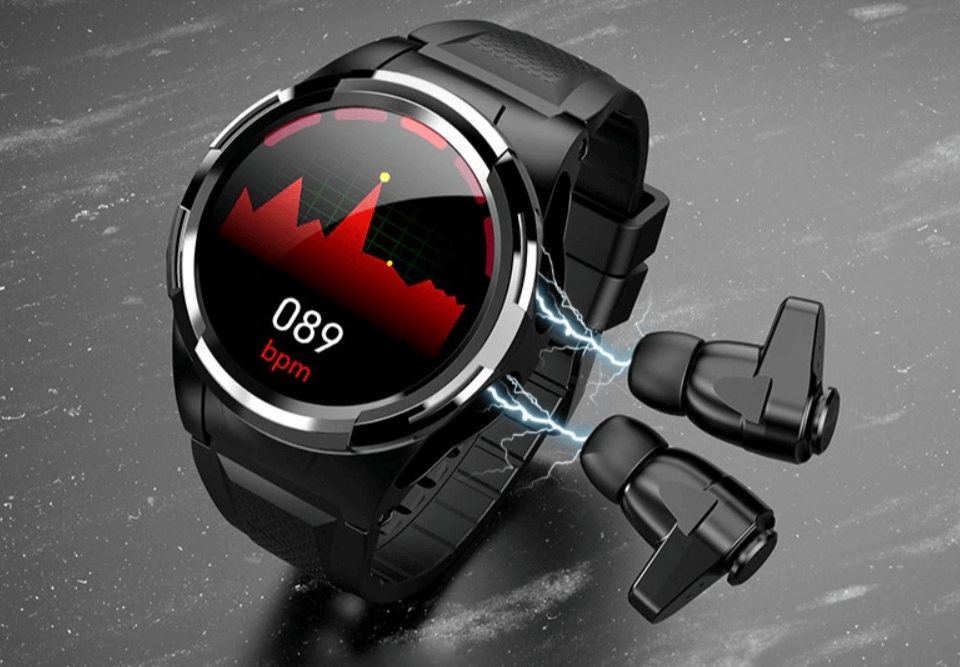 First of all, OVEN S201 is a regular smartwatch that has a lot of sensors integrated inside it that can measure your temperature, blood pressure, and also record your various sports data, etc. Secondly, it is also a TWS Bluetooth 5.0 headset that has stereo sound and is small and cute. This headset is hidden inside the watch, making it very portable. However, since it's a 2-in-1, it doesn't support water resistance, so you can't wear it while you're swimming.
In terms of hardware, the OVISEN S201 comes with a 1.3-inch circular touchscreen display in TFT with a resolution of 240*240. Its processor is unknown at the moment, but it has a memory combo of 128KB RAM and 512KB ROM.
On the battery front, the OVISEN S201 has a 320 mAh lithium-ion battery installed that lasts for 7 days of normal use. But it depends on how often you use it. It supports apps, so you can download it from Google Play so that your workout data can be displayed on your phone.