PEPPER JOBS GLK-UC2X Intel Gemini Lake N4100 Mini PC
The object of our test today is the Pepper Jobs GLK-UC2X: an interesting PC with very small dimensions with Windows 10 Pro on board. A silent product with complete connections that houses inside an Intel Celeron N4100 processor. A PC that can also be used as a media center, controllable from the sofa at home thanks to the practical remote control keypad W10 Gyro. Let's discover, therefore, in detail all the features of the GLK-UC2Xby Pepper Jobs.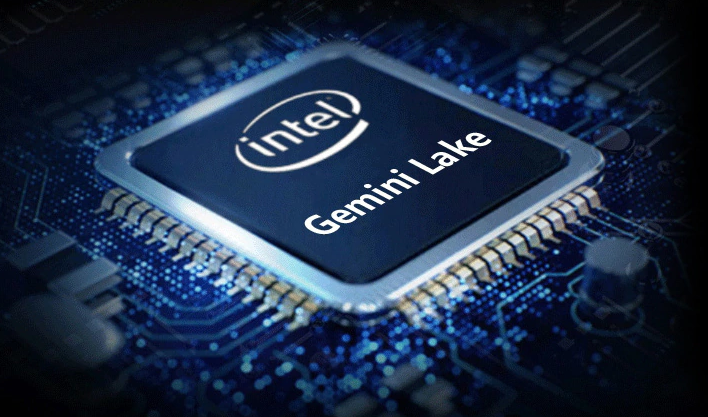 Glk-Uc2x is a mini PC with a body made entirely of black plastic of good quality, with small slits on the sides and dimensions of 13.7 X 13.7 X 3.3 cm. A product that houses inside a 2.4 GHz Intel Celeron N4100 processor (Gemini Lake with integrated graphics Intel UHD Graphics 600) flanked by 4 GB of Ram DDR4-2400 SODIMM, expandable up to 8GB thanks to a door on the bottom. We also find an internal memory eMMC 5.1 64 GB (42 GB available at first boot) made by Sandisk, which can be accompanied by a drive SSD M.2 SATA thanks to a free slot, always present in the lower part of the PC. Absent, however, a Vesa support for the attachment on the back of a monitor.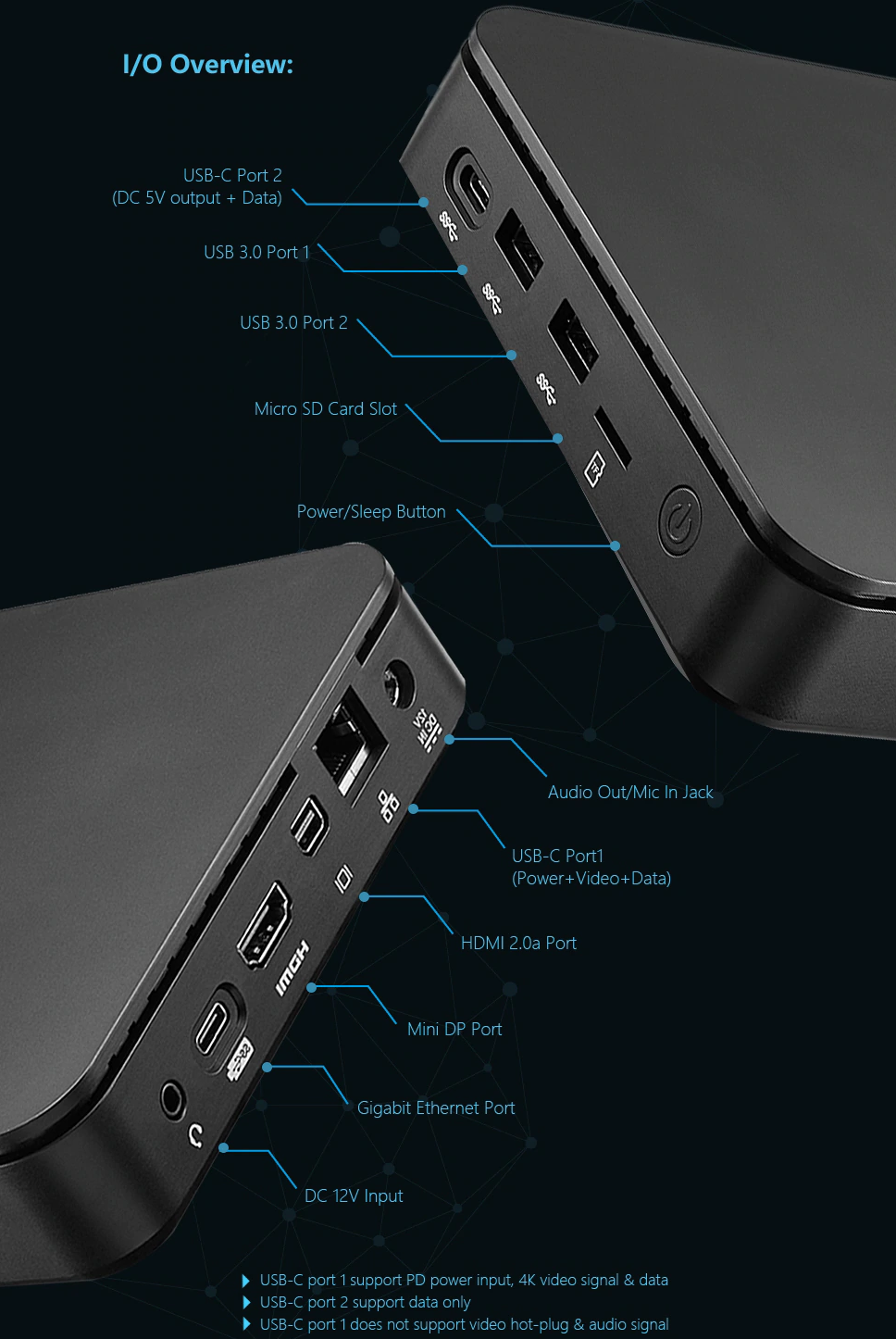 Complete interfaces are available from the three video outputs in HDMI 2.0a, Mini DP and USB-C format, all capable of handling a 4K output at 60 Hz with support for VP9 and 10-bit HEVC video compression standards. There is also another USB-C port, two USB 3.0 ports, a 3.5 mm audio jack, an RJ-45 Ethernet port and a microSD player. There is no digital audio output Spdif. Let's not forget the wireless connectivity with Intel 802.11ac Dual-Band Wi-Fi and Bluetooth 4.2 modules. The GLK-UC2X can be connected to the mains using the external power supply or using the first USB-C port. We conclude by recalling the English manual supplied in the package along with an HDMI cable and the Windows 10 Pro 64bit operating system.
Let's now deal with the analysis of the performance of this mini PC with a generally quite positive opinion. The GLK-UC2X is a product that can be used as a media center, connected to a TV. Good performance with video streaming services like Netflix and Sky Go, but only up to Full HD resolution; in 4K you can see evident slowdowns on both platforms. Pepper Jobs' computer is still able to play Ultra HD videos already stored inside it or present on external devices, but there is no support for the HDR standard.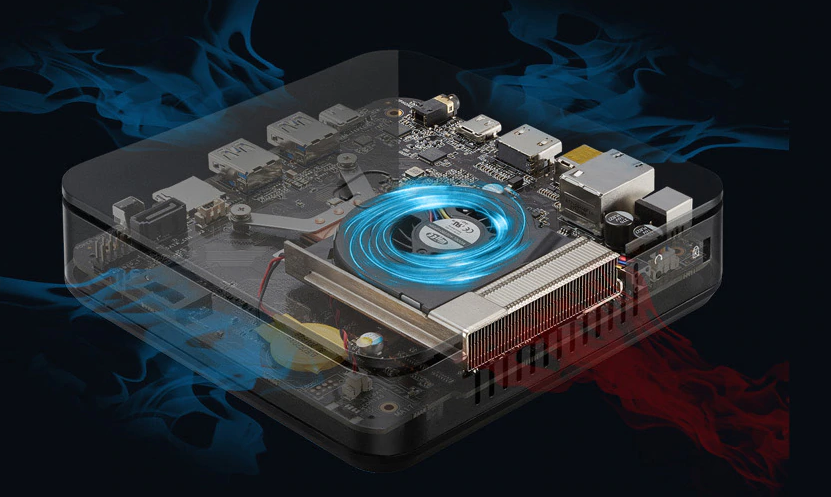 This PC is also a product suitable for those who have little space on the desk and can be used without problems with Office applications, in Internet browsing and with programs and video games that do not require a high computing power, such as Asphalt 9. In these areas of use, the GLK-UC2X is able to demonstrate satisfactory performance. The various programs open in acceptable time, Windows starts in just over 30 seconds and in navigation software, such as Chrome, you get a good experience of use. The internal storage, eMMC type, has good performance, with a sequential read speed of 300 MBps and write speed of 200 MBps. A product with an efficient integrated cooling system, very quiet and with a variable speed internal fan that never bothers you.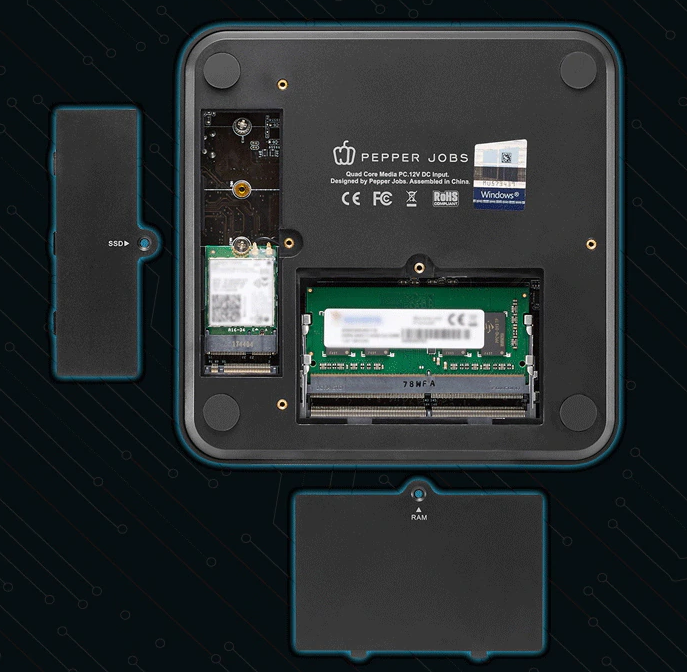 This mini PC is supplied with the Windows 10 Pro 64 bit operating system with no other additional software except the well-known Kodi program, useful for managing media center functions. The Pepper Jobs GLK-UC2X can be purchased at a price of $289.00.