PIPO X10RK 64GB Rockchip 3399 Hexa Core 10.8 Inch TV BOX Tablet PC
Prior to this article, we introduced an introduction article of the smallest size "PIPO X8RK", but this time we will introduce a 10.8 inch size "PIPO X10RK" which can be called "favorite". Also, there is another product called "PIPO X9RK", but since "the housing design is basically the same", I will explain the X9RK very simply.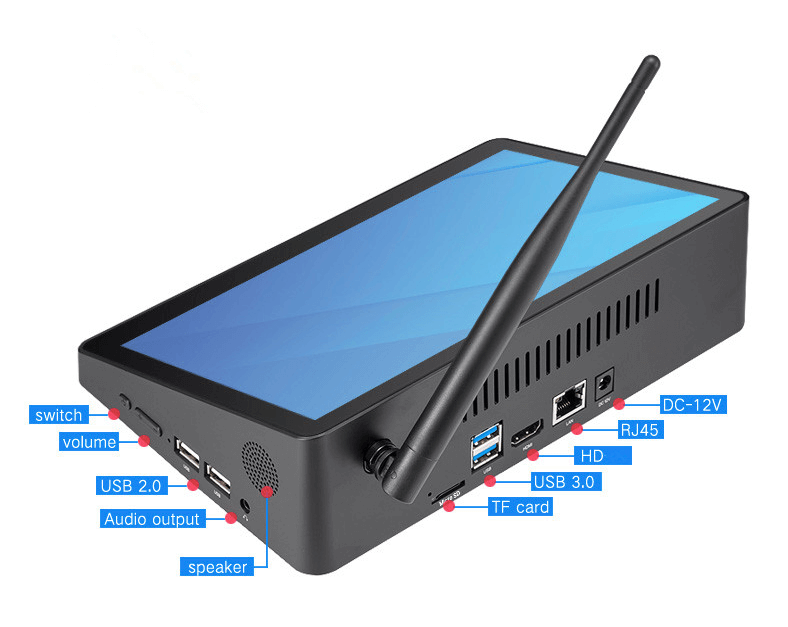 The specifications are described for both X9RK and X10RK. The OS is Android 7.1 and a little older. As for CPU, X9RK can choose RK3288 and RK3399 of Rockchip, and X10RK becomes only RK3399. As explained in the introduction article of PIPO X8RK, RK3288 has the performance of "the better one as an entry class", but RAM3399 has a score of about 75,000 points with version 6 of Antutu, so it is version 7 It seems that it will be about 90,000 points, and it will be about midrange performance. Playing the latest heavyweight games at the highest quality may be a bit tough, but the controls are comfortable.
RAM and storage are 2GB / 32GB for the X9RK RK3288 model and 4GB / 64GB for the X9RK and X10RK RK3399 models. It is a little inferior to the latest smartphones, but it does not support LTE, it is a product without call waiting, so I think that 4GB / 64GB is enough. Storage can be expanded with a microSD card.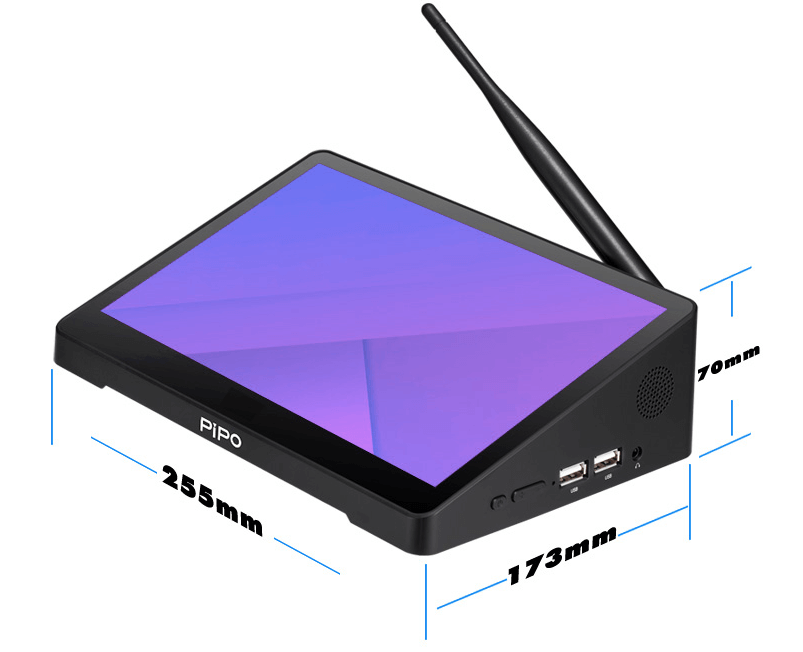 The display is 8.9 inches for X9RK and 10.8 inches for X10RK, both with IPS LCD and WUXGA (1,920 x 1,200) resolution. Although it is not extraordinarily high definition, I think it is sufficient in terms of size.
The input / output port is "awesome". The configuration is basically the same, including the X8RK, but only the X10RK has two USB 3.0 ports and two USB 2.0 ports. Since this product is called "TV BOX", it is made with the external display connection, keyboard, mouse connection, and other peripheral devices in mind, so there is no complaint about the port configuration.
So this is very important, only the X10RK has the only battery in this series. The X8RK and X9RK do not have a battery. In other words, the X8RK and X9RK cannot be used for mobile, no matter how small the size. On the other hand, X10RK can be used on mobile, but its size is quite large, and its shape is like "remote control of old robot animation", so it will hurt the eyes of the surroundings when used on a train I think it will be. However, considering the practical aspects of this product, I personally think that a battery is essential.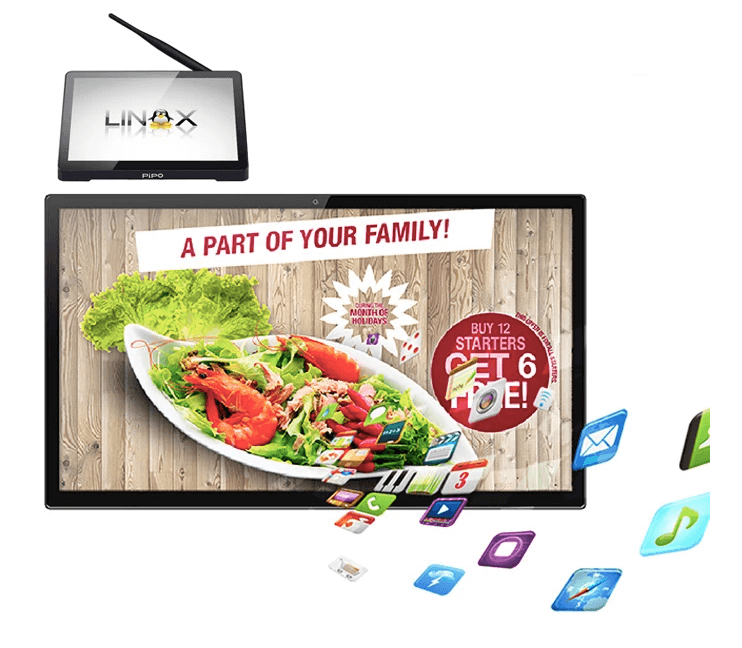 The upper image is X9RK and the lower is X10RK. The shape is exactly the same, and the port arrangement is basically the same. However, only X10RK has a USB 3.0 port. If you have this many ports in your Android OS, you'll feel "too much". Another characteristic is that the display is mounted diagonally (trapezoidal). It's very convenient when you put it on your desk or use it as a sleeping tab.