Pretech F700mi is a 7 inch Netbook under Atom X5-Z8350 CPU
Pretech is an OEM manufacturer in China that, like many others, offers machines to other brands for international marketing. Its latest production presented at the HKGCD is a pure juice netbook, a diagonal 7″ device that incorporates the concept of hybrid solutions with a 360° hinge for use in tablet mode. The display uses an IPS panel in 1920 x 1080 pixels for a very detailed display.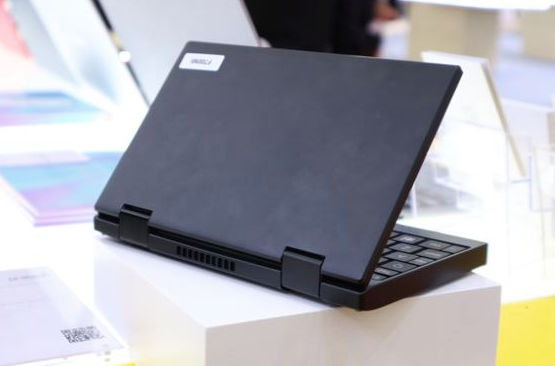 The Pretech F700Mi uses a touch panel and will also allow note taking via an active stylus, which multiplies the uses of the device. Inside, nothing really new. The machine is equipped with an Intel Cherry Trail Atom X5-Z8350 processor that is passively dissipated. Not the most recent chip since it was released in early 2016. It is a quadruple core at 1.92 GHz with 2 MB of cache. But a chip that is still capable – provided it is well supported in RAM and storage – of carrying out many tasks.
The RAM that will equip this Pretech F700Mi can range from 4 to 8 GB… And this despite Intel's announced limit of 2 GB of maximum RAM for this chip. Storage will be provided by an integrated and soldered eMMC ranging from 32GB to 128GB. Obviously in 32 GB the device will be very limited both in possibilities but also in technical follow-up. Windows 10 has difficulty to be satisfied with this space for its updates. With 64GB or 128GB the solution will be less limited. The choice of an eMMC is also always a concern for this type of machine.

The brand that distributes the equipment may charge a very low price to the manufacturer. The latter will then offer him an entry-level eMMC of 32 or 64 GB, which will have a definite impact on the machine and its operation. On the contrary, another distributor will seek to offer a more reliable and efficient machine. He will choose a faster eMMC but this will have an impact on the overall price of the machine.
The machine features stereo speakers located on the front edge of the machine, a 0.3 Megapixel webcam on the left side of the screen, convenient for portrait video conferencing and a fairly complete connection system: a USB Type-C port for charging, a USB 3.0 Type-A port, an HDMI microphone video output, a microSD card reader for expanding storage and a 3.5 mm audio jacks port for headphones and microphones.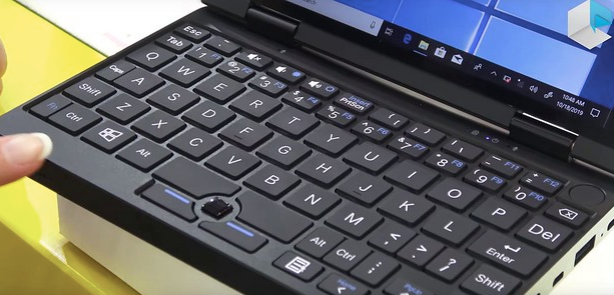 The keyboard part seems to follow the standards of the genre with a nice optimization of space. No place to slide a touchpad but there is an optical keypad stuck between the click buttons and a space bar separated in two. The start button at the top right can be equipped with an optional fingerprint reader and a variety of shortcut keys are available to effectively control the machine.
A Wifi5 is well integrated in the device as well as a Bluetooth 4.0 module. Note that a 4G option will also be available from the manufacturer. The Pretech F700Mi measures 18.1 cm wide by 11.36 cm deep and 1.96 cm thick. The more compact the frames become in terms of diagonal, the greater the thickness seems to be, but this remains a highly transportable solution with only 541 grams on the scale. The on-board battery is a 5000 mAh 3.8 volts but no autonomy measures seem to have been mentioned.
No price or release date for the moment, these elements will only be known after an order has been placed with a distributor of this machine, which will then appear under a new name.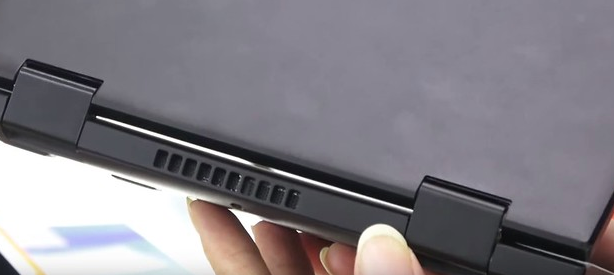 I don't know what to think about this thing. The Atom X5 is starting to date well and the Pretech F700Mi is therefore leaving with a certain handicap under Windows 10 in 2019/2020. Nevertheless, my Transformer Book T100 with the same chip still manages to perform many tasks with 2 small gigabytes of RAM and 64GB of eMMC storage. Scratch, LibreOffice, Firefox, Python, Arduino and many other tools run on it without any problem like newer versions of software like Photoshop, Cura or Sketchup.
This netbook format is attractive for its extreme portability. If the price is acceptable, the components well chosen and the distribution guaranteed correctly, the machine could find an audience. If it is compatible with lightweight Linux distributions, the audience will probably be even larger.