QCY T2C TWS Bluetooth Earphones Binaural Wireless Earbuds
Whether or not QCY is a sub-brand of Xiaomi, there is no clear answer. Most sources say that yes, it is Xiaomi, but there is an opinion that they are not connected at least now. Is it important? Not that very much.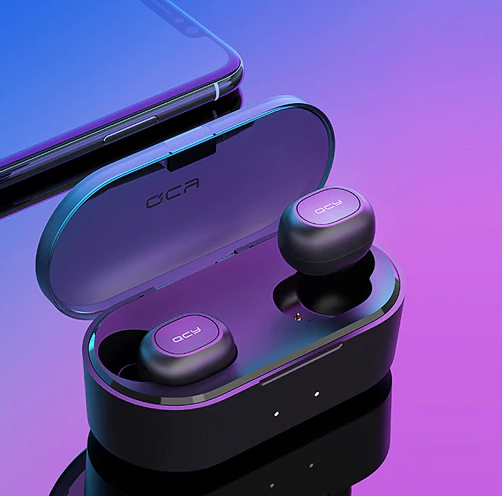 QCY T2C comes in a more or less simple box, inside which the customer finds the headphones themselves, already in the case and with the middle ear cushions worn. Two more pairs of removable ear cushions, a USB-microUSB charging cable and a manual.
QCY T2C has a secure and comfortable fit. The shape of the case has good ergonomics, the ear cushions "cling" quite firmly. At the same time, the headphones are still quite large, the ears are protruding, though not so much, under the hat, most likely it will not work. The QCY T2C can easily be used for jogging, thanks to its secure fit in the ear. It also has IPX4 splash and sweat protection for sports applications.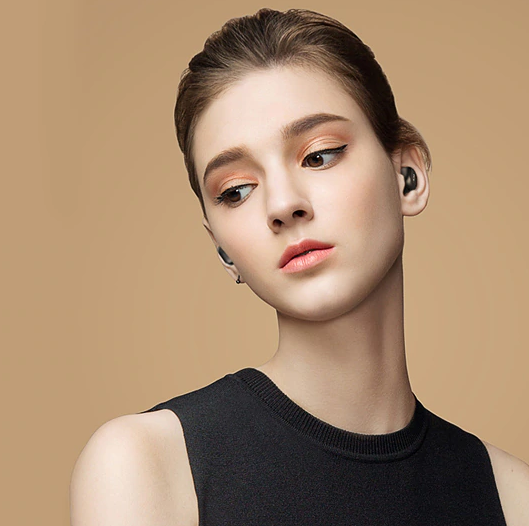 The control of the QCY T2C is push-button. Each housing is equipped with one key. When pressed, there is a quiet click, which is much more convenient than touch panels – it is clear at once, pressed or not. The control itself is intuitive and very limited – there is no volume control. And here is what you have:
Press any button once to pause or receive a call;
Double-click on the right earpiece button: track forward;
Double-click on the left earpiece: track back.
QCY T2C wireless headphones connect to the source via Bluetooth 5.0 and support for AAC codec. As a whole, communication is rather reliable, on apartment (average sizes) in headphones it is possible to walk, without caring about where phone lies, and whether the signal will be broken. Switching on AAC, if it is not included on phone by default, on many responses slightly improves a sound.
The QCY T2C has an average segment autonomy of up to 4 hours on a single charge and another 3-4 case charging cycles of about 20 hours. According to actual tests, the headphones work for about 3 hours without charging. In general, the case is quite capacious, given the ability to listen and charge the headphones separately, you do not have to worry about the level of charge.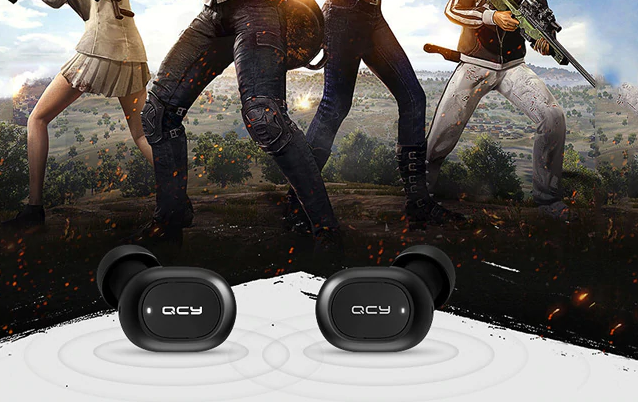 The QCY T2C case is fully charged in 2 hours, while the case headphones are fully charged in an hour. There is no fast charging function. The quality of the microphone in QCY T1C is quite average, although the manufacturer claims a quality noise reduction system. In quiet places there are no problems, in noisy places you may have to repeat. The sound during the conversation goes into both headphones, if, of course, both of them are worn.
The sound of the QCY T2C is quite average among fully wireless headphones. The bass is dominant, there's a rise in the upper middle and in the tweeter. AFC, apparently, "pop" V-shaped is a universal variant. It is necessary to tell, that the difference of opinions in a sound of QCY T2C is great. Someone says that everything is like everyone else, and someone that they sound better than, for example, Alfawise V09. Of course, sound is often subjective, especially in this segment of headphones. But many people talk not only about quality, but also about different handwriting: some of the headphones are bass, others say, bass is almost gone.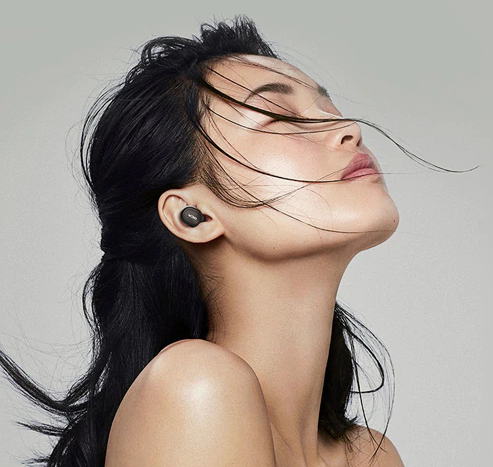 QCY T2C is an inexpensive, fully wireless Bluetooth 5.0 and AAC compatible vacuum headphones. The model is perfect for exploring the world of true wireless. If you want to try this relatively new format, but do not know where to start, pay attention to these headphones.