Xiaomi QiCYCLE TDP02Z 36V 180W 5.2Ah Folding Moped Electric Bike
Xiaomi is known to many for its wide range of smart products. It also produces vehicles. Electric bicycles are very popular. This time, Xiaomi's crowdfunding has introduced a new electrically driven QiCYCLE TDP02Z model. What will make your bike look good?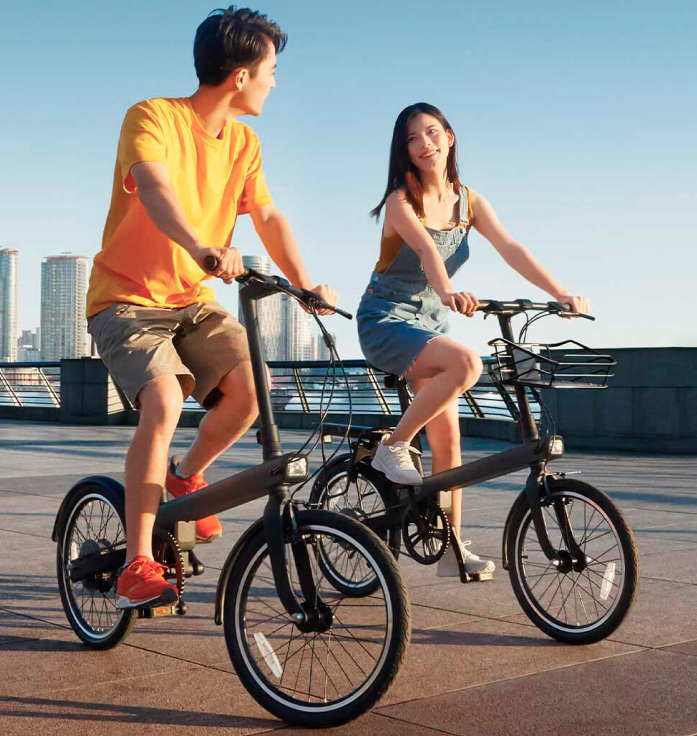 Compared to the first Mi Qicycle model, it has a larger size. The new QiCYCLE TDP02Z electric bike has a wheel diameter of 20 inches, which makes it stable and adaptable for use on difficult roads. The Qicycle frame is made of 6061 aluminium alloy and hides the battery with all the cables. The seat height can of course be adjusted with a wrench to suit everyone's needs. The maximum load is 70 kg. A high-brightness LED is placed in front of the unit to illuminate the track at night, and a red signal lamp is in the back, which lights up automatically during braking.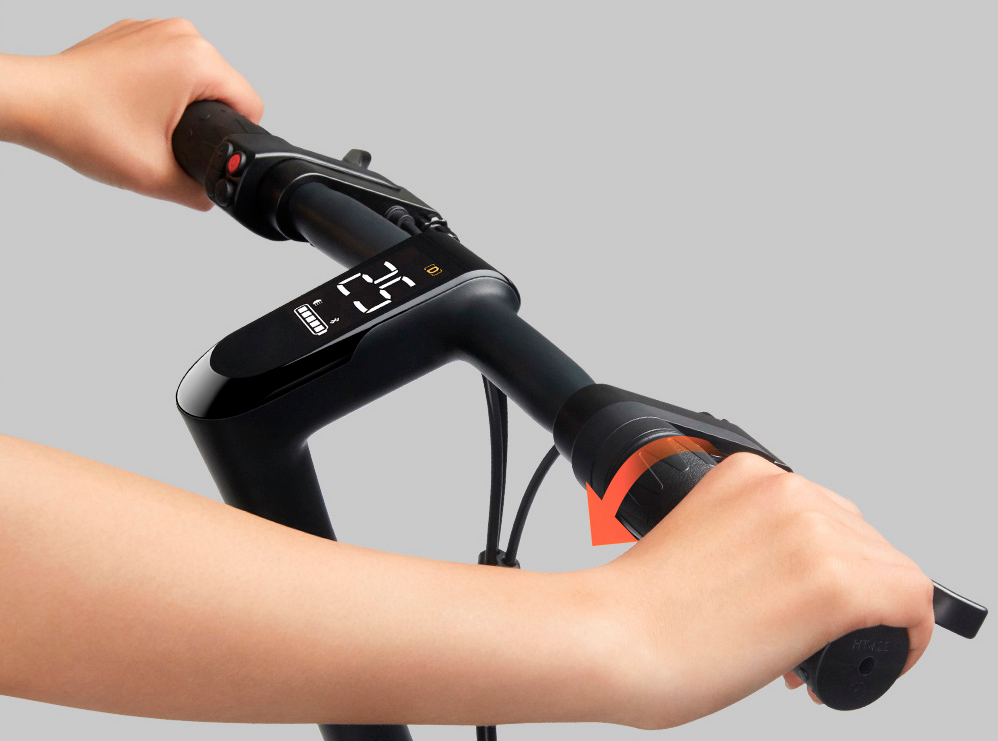 The built-in lithium battery has a capacity of 5200 mAh, which is 600 mAh less than the first model. However, the new Xiaomi QiCYCLE TDP02Z shows the best speed, the maximum can reach 25 km/h. The manufacturer assures that one charge will be enough for 40 km of road. It will take about 3.5 hours to charge. The braking distance at 20 km/h is 3 metres. The Qicycle steering wheel is equipped with a light-sensitive display showing transmission, speed, battery charge, indicators and alarms. The display brightness is automatically adjusted.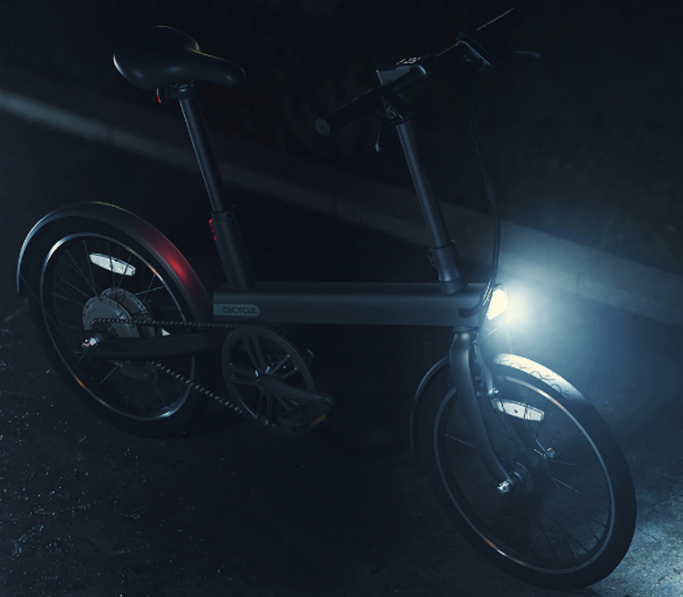 Advantages:
1. Its exterior design is simple and fresh, suitable for young office workers, and the whole car is not very heavy.
2. Built-in battery and built-in wiring make the car look very integrated. Subsequent users can also refit and add some baskets and rear racks by themselves.
3. It has three gears: assist gear, pure electric gear and riding gear. Users have more selectivity and can freely switch according to different road conditions and considering the electric quantity.
4. Its endurance is relatively long, its charging speed is fast, and users are more worry-free when riding.
Inadequacies:
1. It has no GPS positioning function, no car locking design, and there is no guarantee for safety and anti-loss.
2. The digital display mode of electric quantity is only available during charging. It will be better if the inside of the battery is also displayed as a number when riding.
3. Its speeding reminder is annoying. In addition, the sound of the horn is somewhat different. I hope it can be improved.
4. For some users who like riding, the data of stepping frequency and energy consumption should be added to the digital display screen.
5. Adding a shock absorption at the front frame will be better for riding experience.
In daily work and life, QiCYCLE TDP02Z can well replace the traditional family electric vehicle. In contrast, users can ride freely and the battery provides power when the road conditions are bad. In this way, not only can you exercise by riding, but also you don't have to worry that continuous riding will consume too much physical strength. In addition, the battery weight and charging speed are excellent, and the overall endurance is much better than that of traditional electric vehicles. In addition, it will also add Mijia App function, which can view some riding data in real time through the mobile phone.