QICYCLE Folding Electric Moped Bicycle from Xiaomi Youpin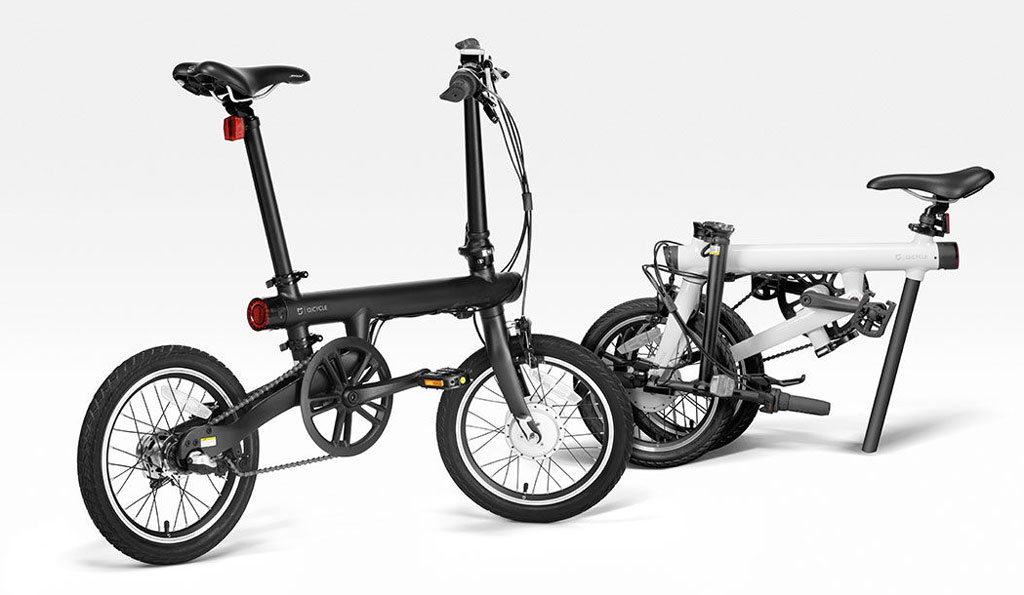 250W high-speed motor
Panasonic 18650 lithium battery power
Bike Power 45km
Torque measurement sensor
3-speed gear hub
Trip computer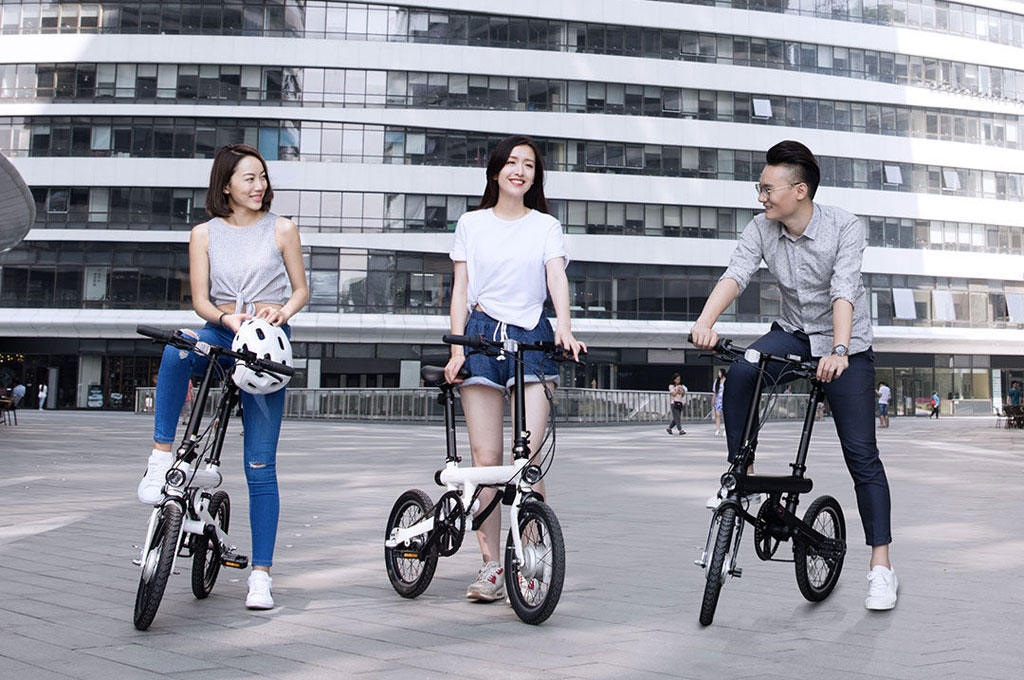 The perfect combination of human and electric power. Data monitoring — speed, distance, dynamic power, calorie consumption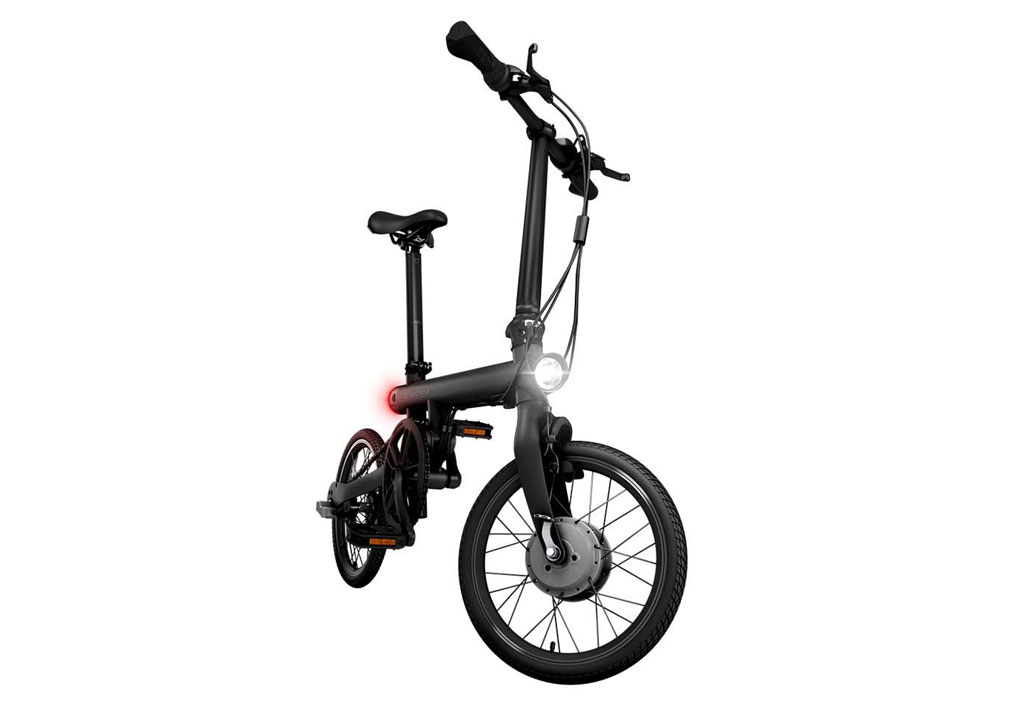 Mi QiCYCLE Electric Folding Bike is your smartest ride on two wheels. It's smart bike with a companion app that gives you real-time info on every ride you take
Torque sensors help make urban travel easy and fun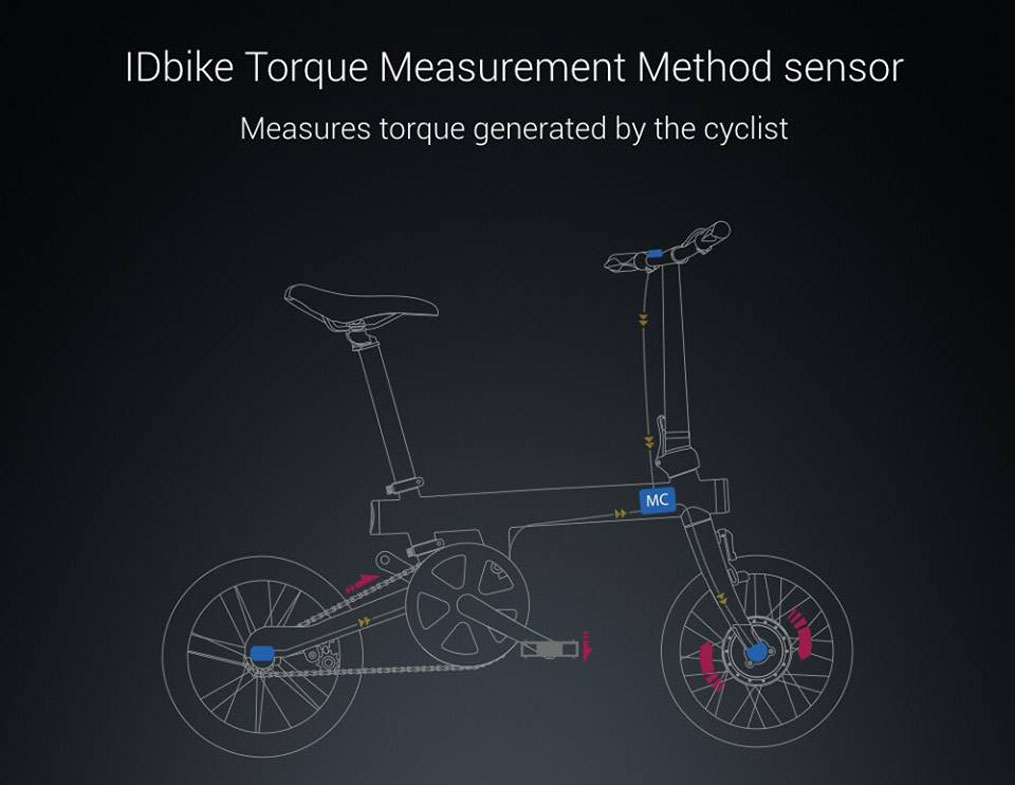 IDbike Torque Measurement Method (TMM) intelligently measures the torque you apply and adjusts power based on your pedaling.
The torque sensor is a type of throttle, which determines how much power you need to feed the engine, based on how hard the rider pedals. This is different from the speed sensor pedals, which simply measures how fast you pedal.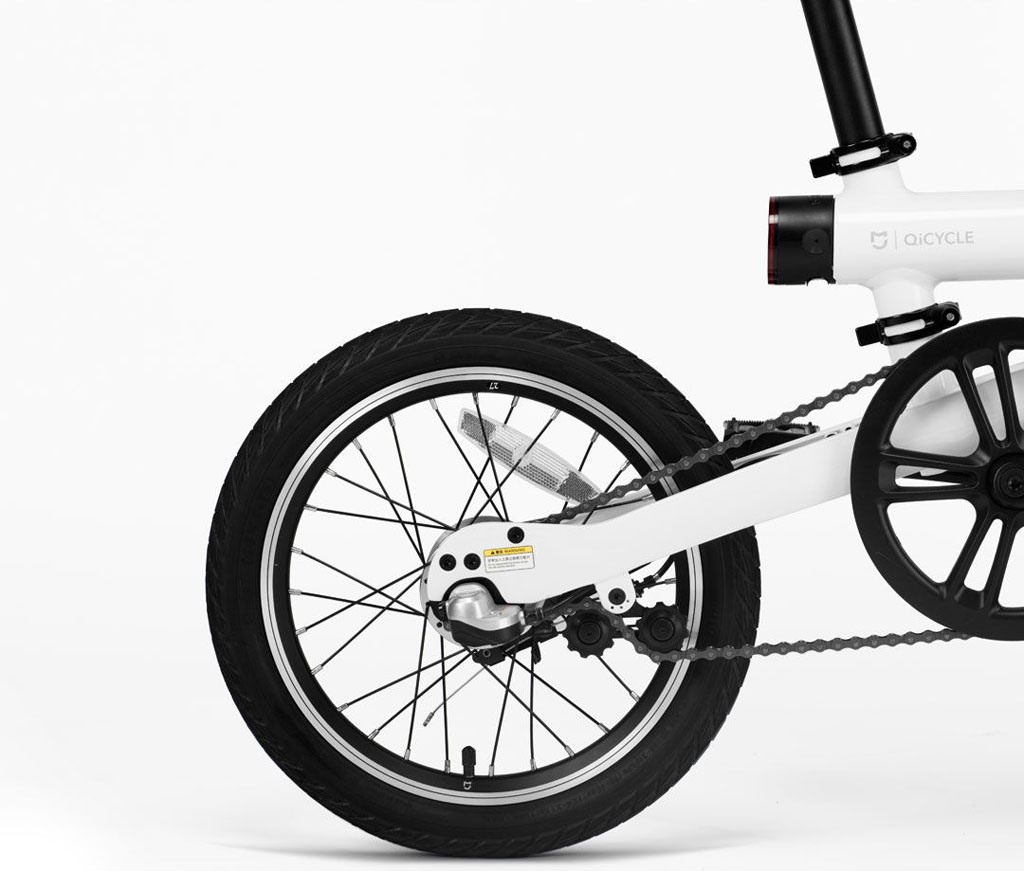 Relaxed and fun, a unique riding experience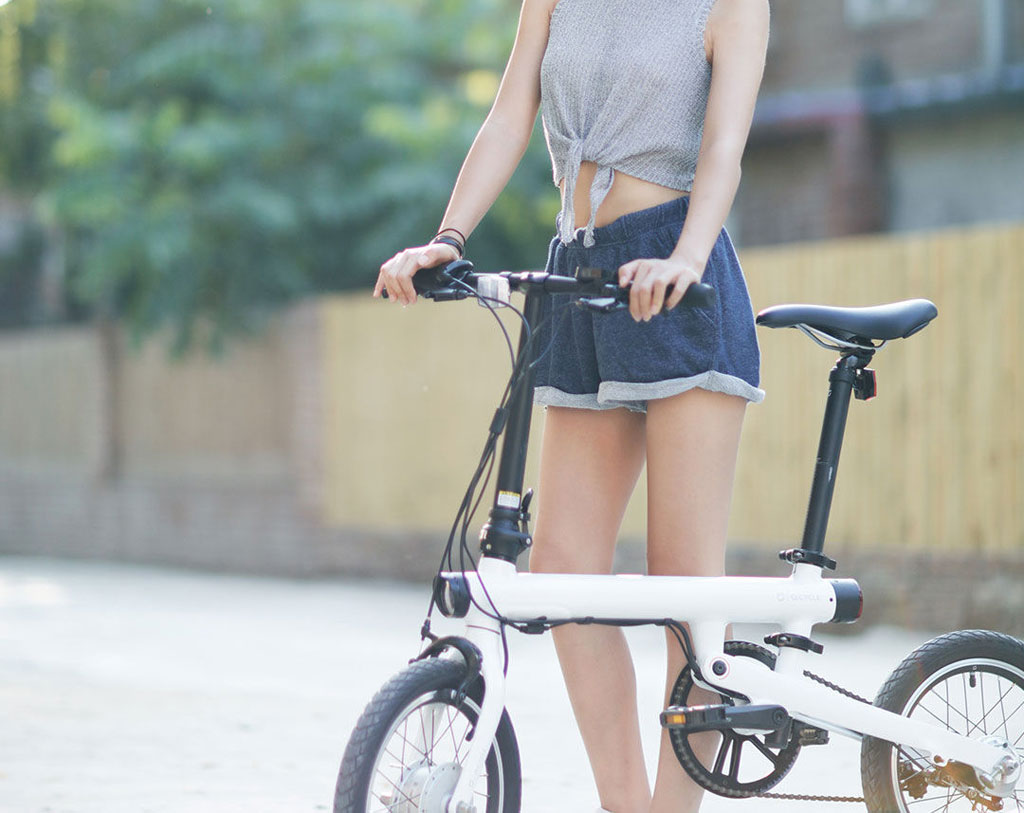 Panasonic 18650 20×2900mAh lithium-ion battery cells (same battery used by Tesla) with self-developed Battery Management System (BMS) that lets you go 45km on a single charge.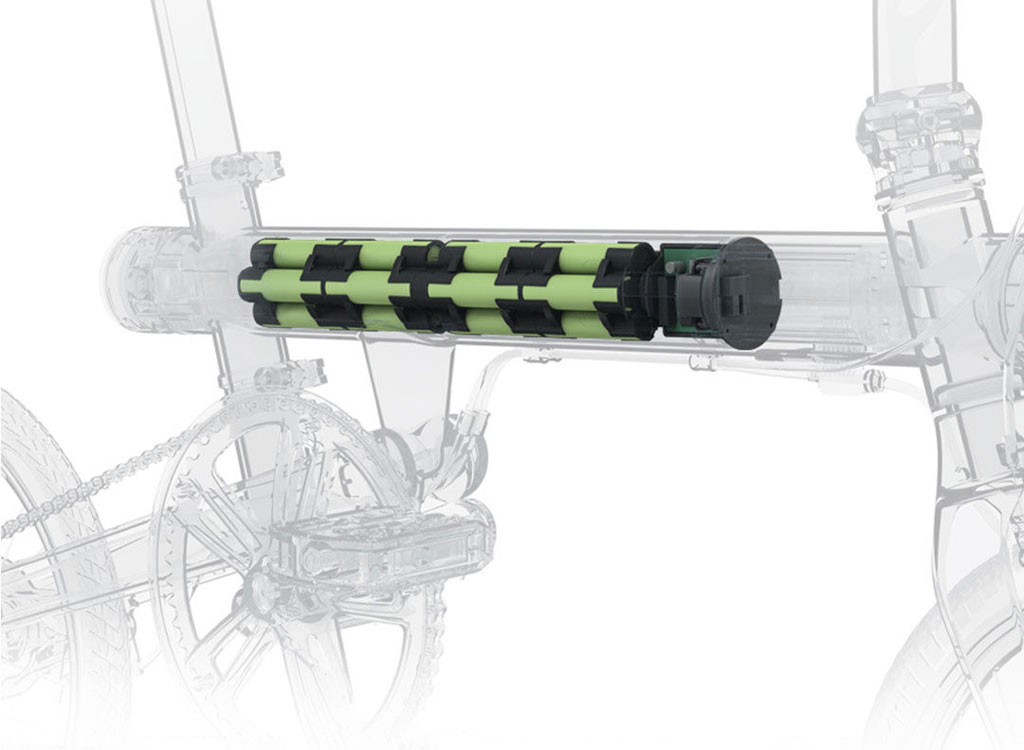 Battery Management System
Accurate readings for each battery cell(Voltage, temperature, charge/discharge times)
Coordination between battery cells to meet output.Charging and discharging protection
Shimano Nexus3-speed gear hub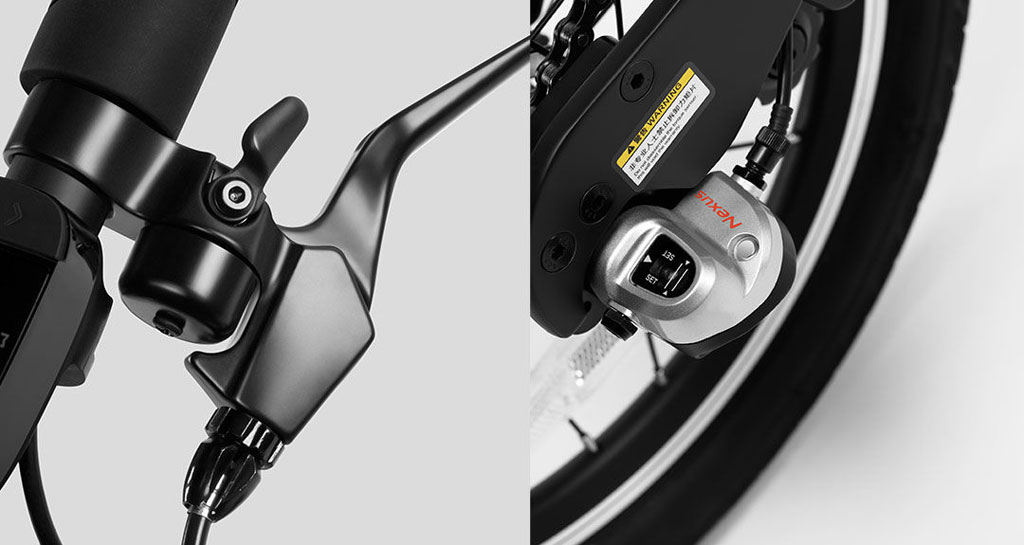 What if the bicycle ran out of battery? You can still enjoy cycling with the aid of Shimano Gear Shifters. You can pedal (relatively) comfortably no matter what the terrain. Shift to an easier gear on climbs or when you're riding into the wind. Use a harder gear on flats or if the wind is blowing from behind.
Powerful bike engine
250W high-speed brushless motor
Compared with ordinary motor, 250W high-speed brushless motor features small magnetic resistance, faster acceleration, weight is lighter, easier mountain biking.
MC (motor controller) determine how much electrical power output required and increase manpower.
Trip computer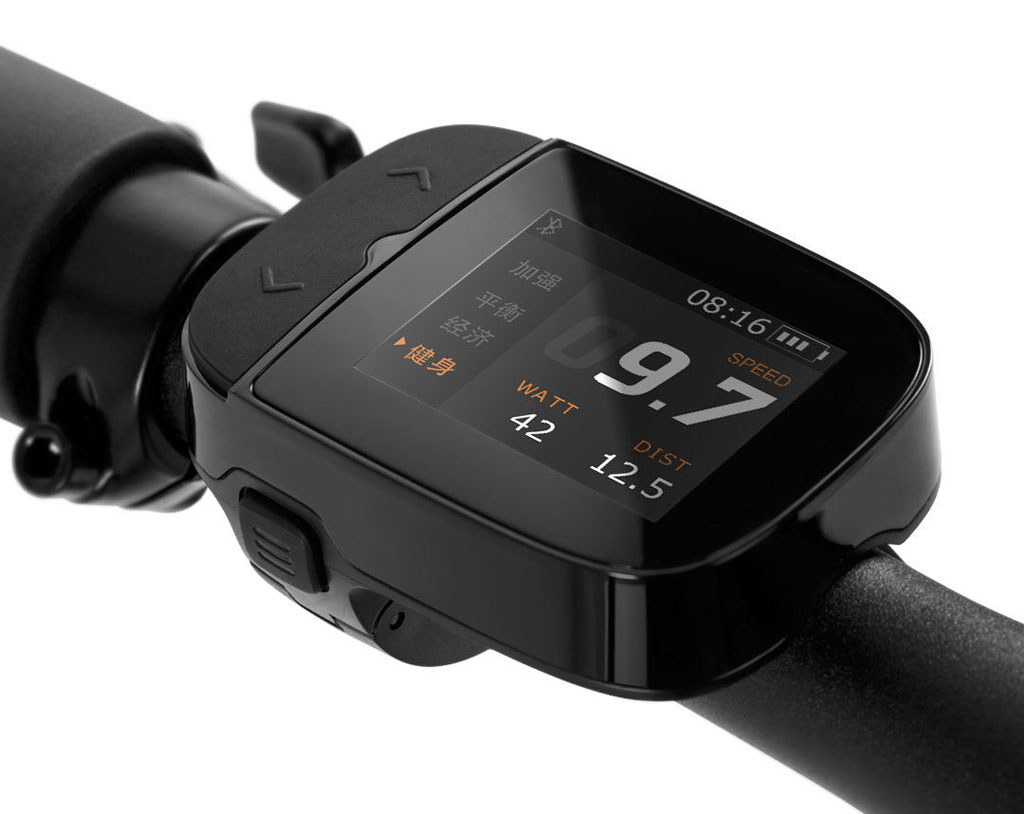 Qicycle has a bike computer so that you can check out all the fitness-related parameters such as calories burned, distance traveled, speed and more !
Trip computer can not only help the rider to switch between four kinds of power mode but also real-time monitoring riding data: dynamic power, speed, distance, calorie consumption, synchronize data to the cloud through the mobile phone app.
Power mode control
Riding data monitoring
Health Monitoring
Data storage
Four kinds of different power modes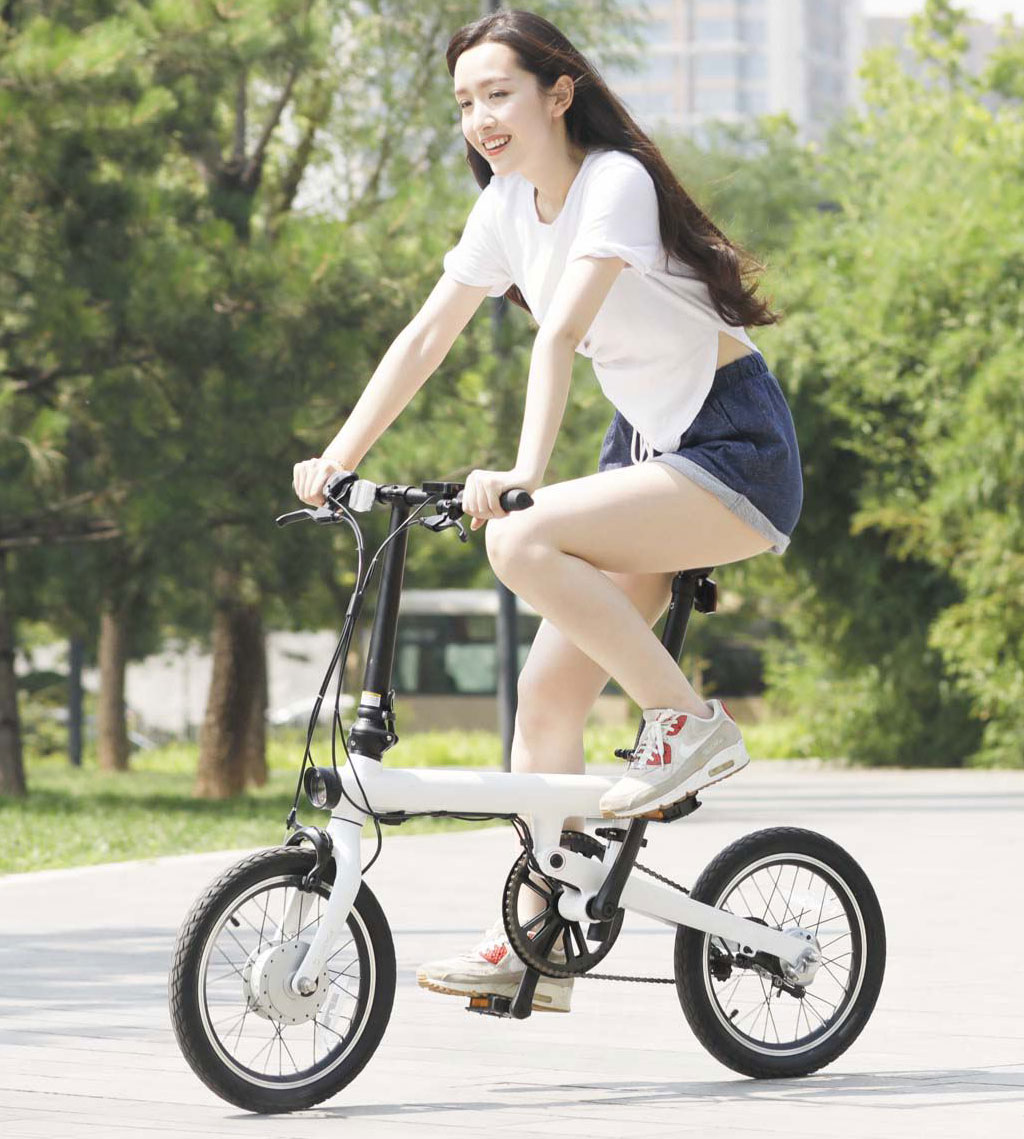 Ordinary bicycle with no electrical power. For exercise, fitness, sport, riding.
Electrically assisted human force pedaling
50% of energy consumption
Low power, long mileage.
​​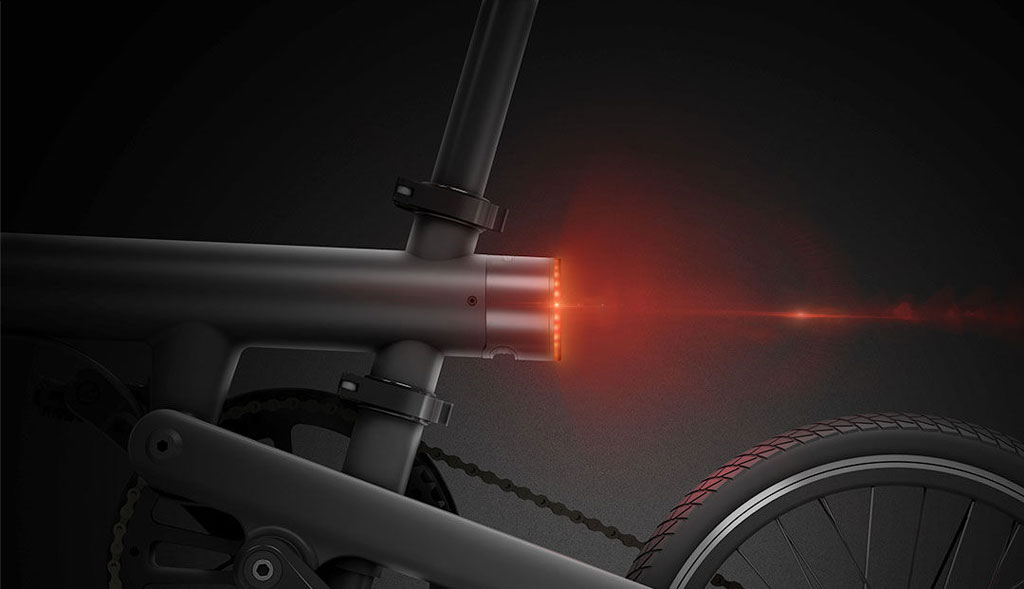 Electrically assisted pedaling
"Zoom" 100% electric power and human equilibrium.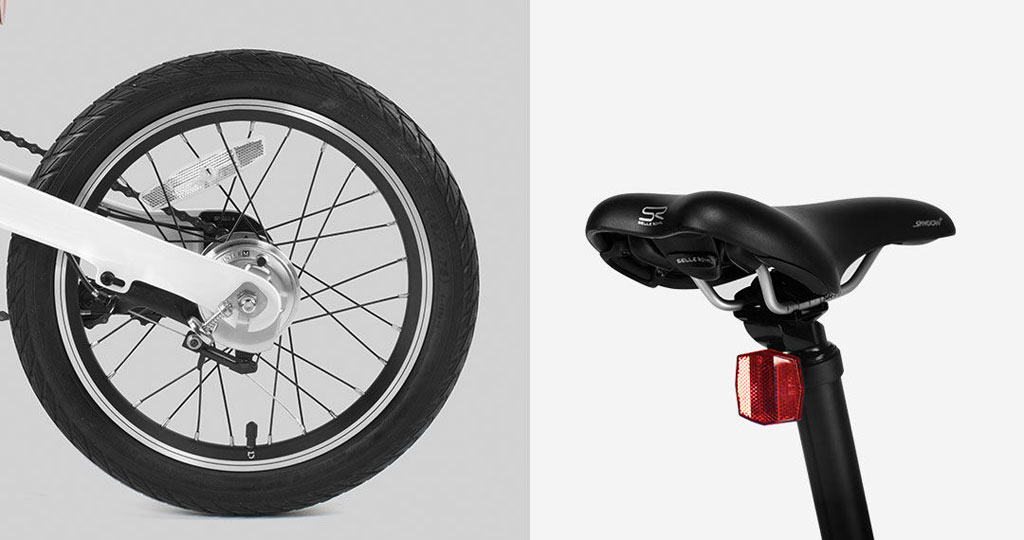 Electrically assisted pedaling
"Zoom" 150%
Fit to climb,slopes or rapid riding.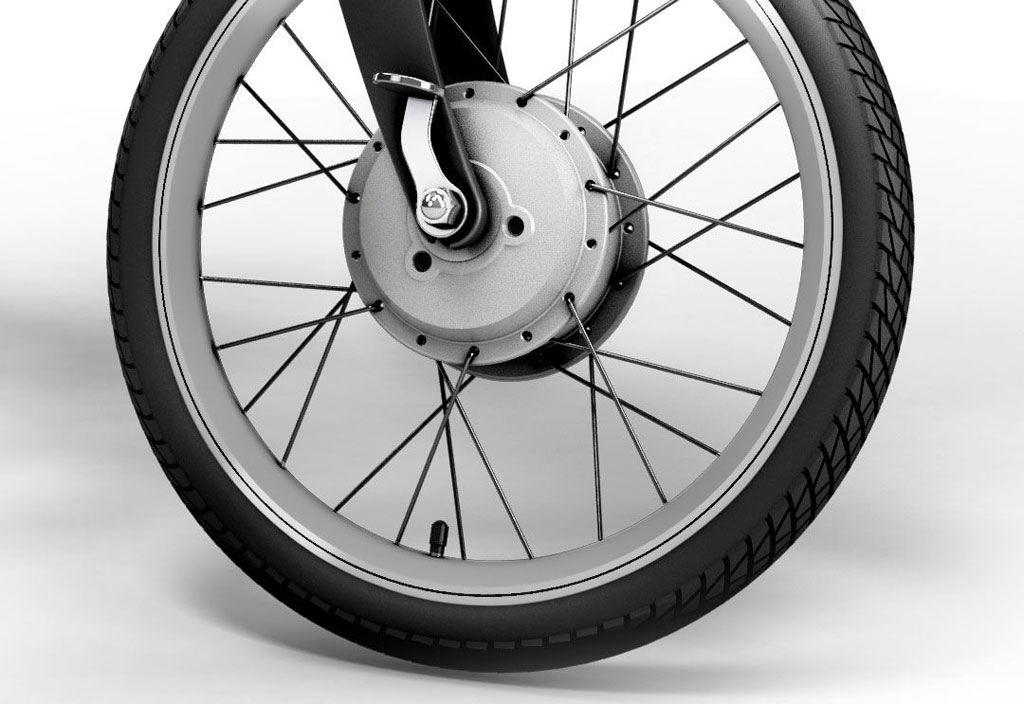 Companion smartphone app displays in-depth info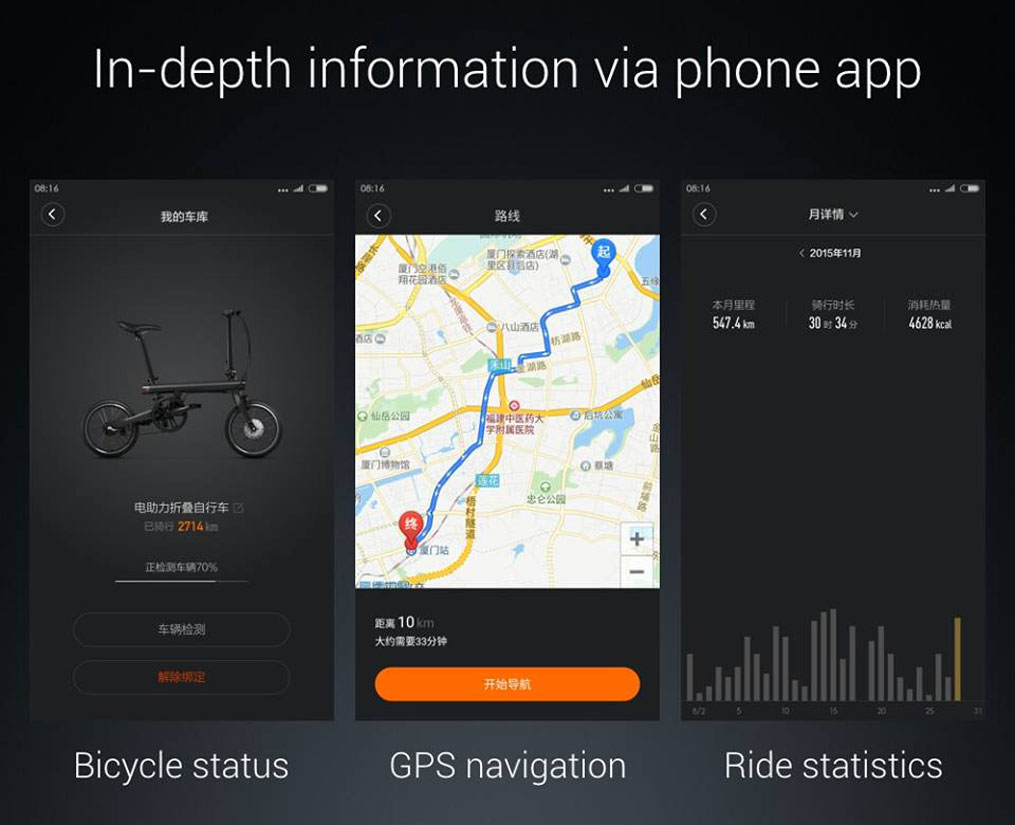 In—depth information via phone app-Bicycle status, GPS navigation, Ride statistics
Unique intelligent APP can read data stored on the trip computer and sync to the cloud.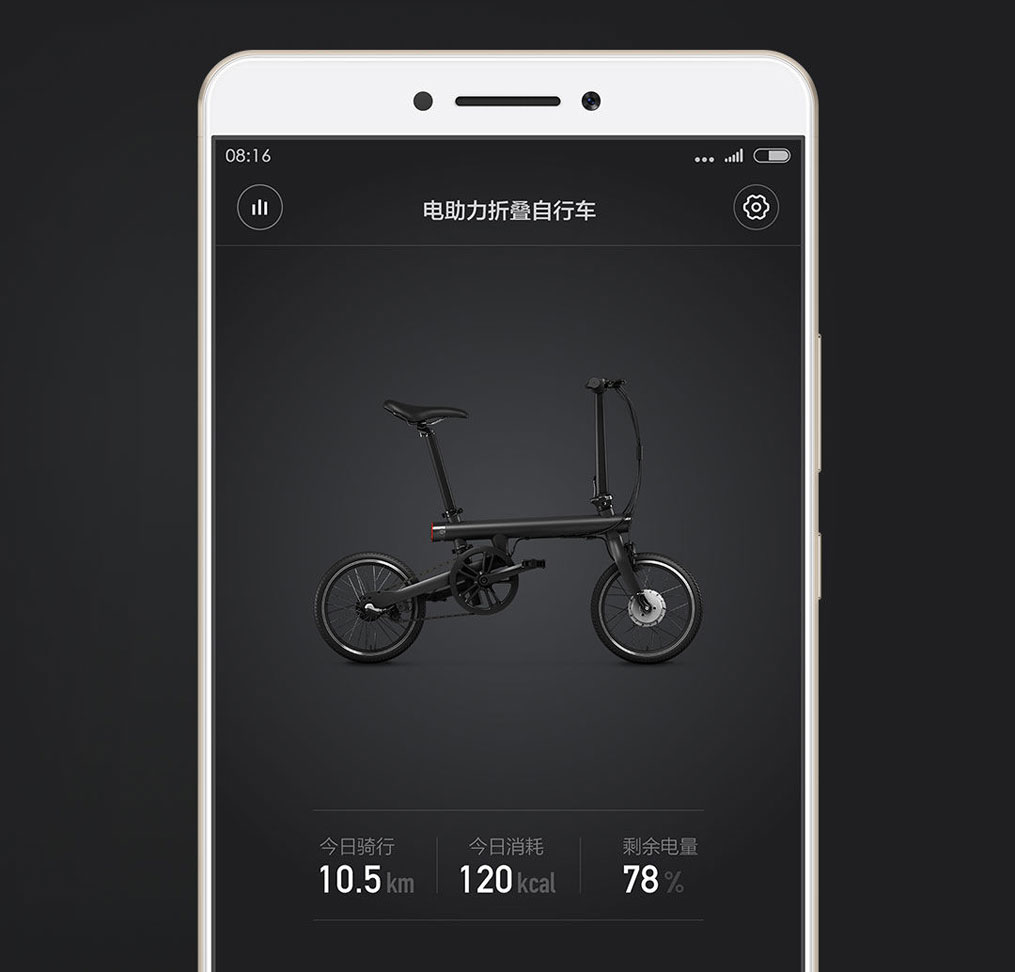 It allows you to easily view the health status and vehicle status. Further, the navigation function can also make travel easy and relaxing.
Portable folding design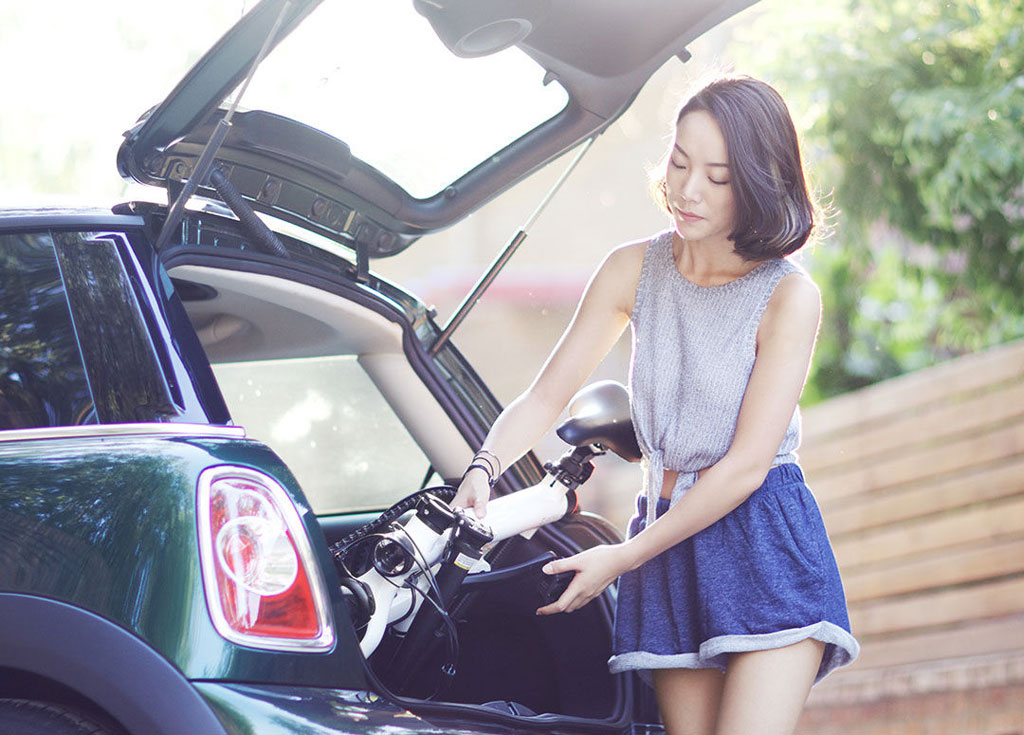 Thanks to the lightweight aluminum frame design, even if it equipped with a large-capacity lithium battery and high-speed brushless motor, the folding bike weighs only 14.5 kg.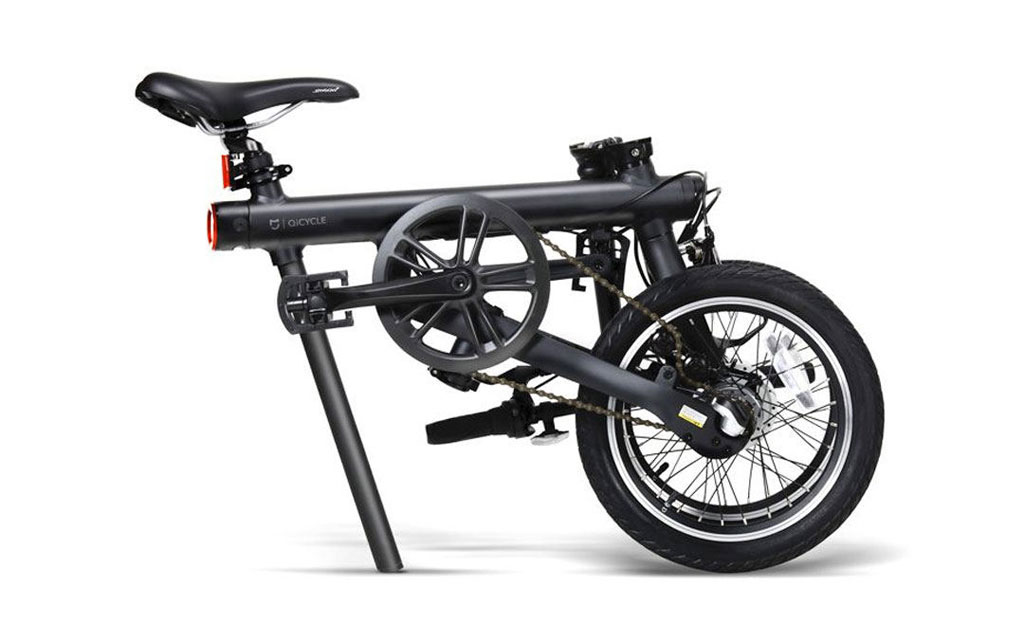 With Qicycle you can keep a bicycle in your car since it's foldable as it does not take up lots of space in your car!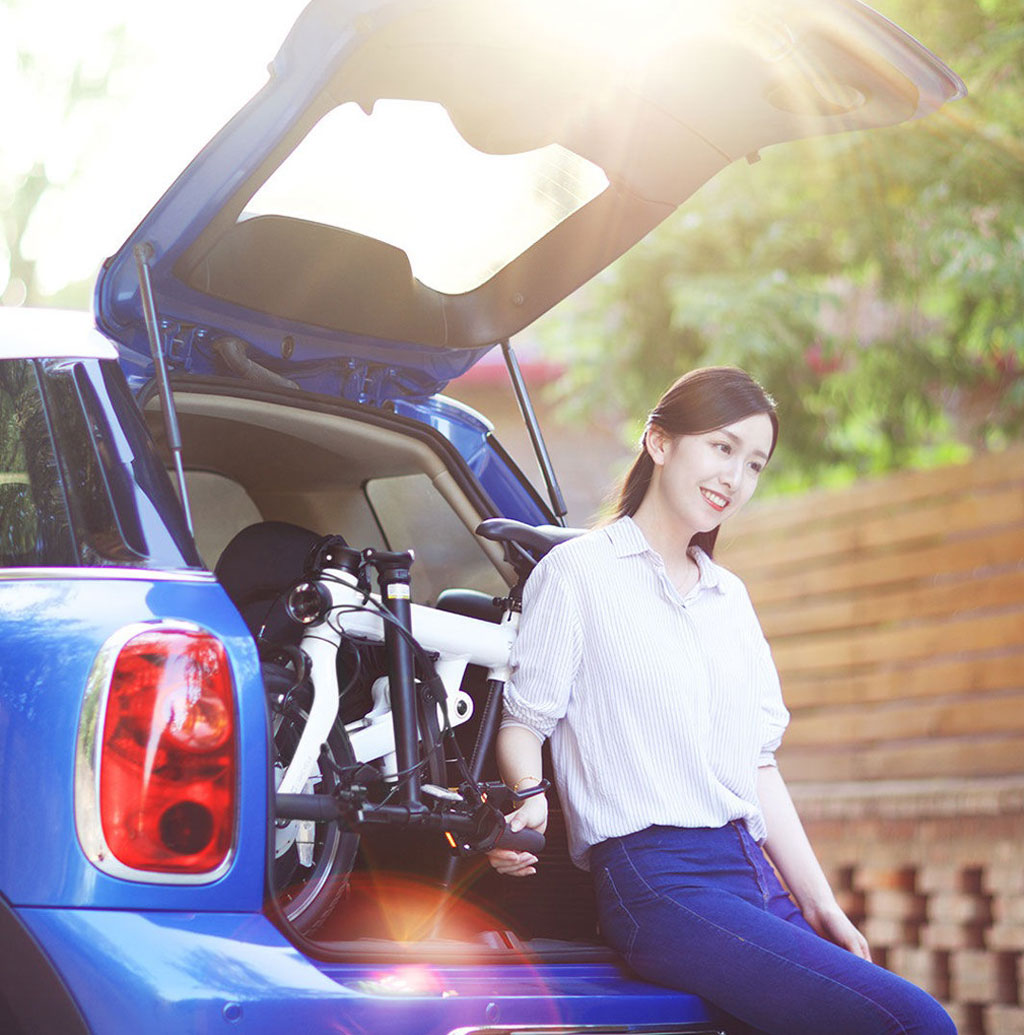 The essence of the art of urban travel is not in luxurious ostentation. While other stuck in traffic, stay away with lightweight and flexible Folding Electric Bike, enjoy the envious eyes of others.