Xiaomi QICYCLE TDR01Z Folding Moped Electric Bike E-bike
QICYCLE is an Chinese brand specialized in sports technology, and also a sub-brand of Xiaomi, which has made its foray into the market of electric bicycles with three models, which have been specially designed to meet the different needs of users. One of them is the QICYCLE TDR01Z, which is part of the DOC range that offers different electric mobility solutions. This e-bike is the perfect example of what results when combining technology and sport in a single product.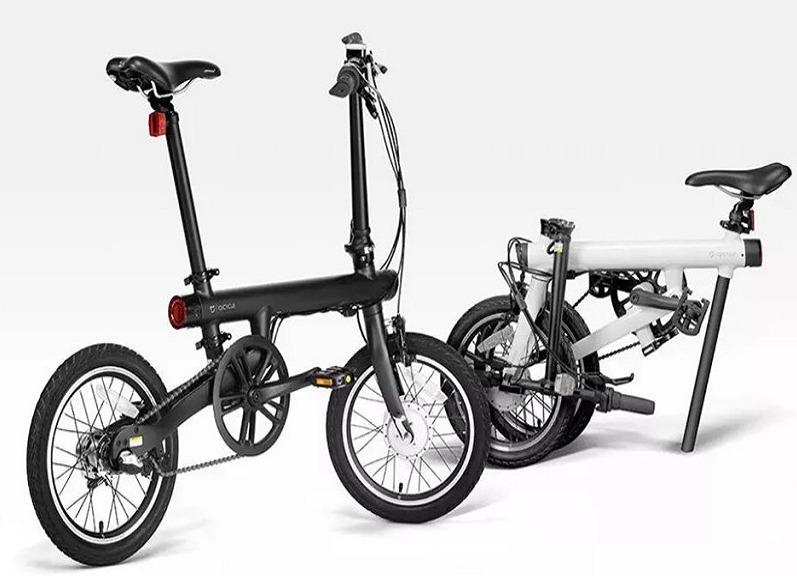 The QICYCLE E-BIKE TDR01Z is a bicycle with assisted pedaling system, which is presented with a powerful and extreme design that will not go unnoticed. His unmistakable style has earned him the award of several important publications. This electric bike has measures of 124.70 x 55.60 x 92.80 centimeters. On the other hand, the weight with the included battery is 14.5 kilos. The saddle is ergonomic, so we will be comfortable on the bike, even on the most demanding routes.
As you can see in the images, the QICYCLE TDR01Z is a "Thin" electric bicycle and small tires. This kind of bike is ready to be used anywhere, both in the city and in the country. The small bikes can roll on terrains where it would be difficult to move with other types of bicycles. In recent times its popularity has grown a lot, and in many occasions they have come to replace mountain bikes in preference.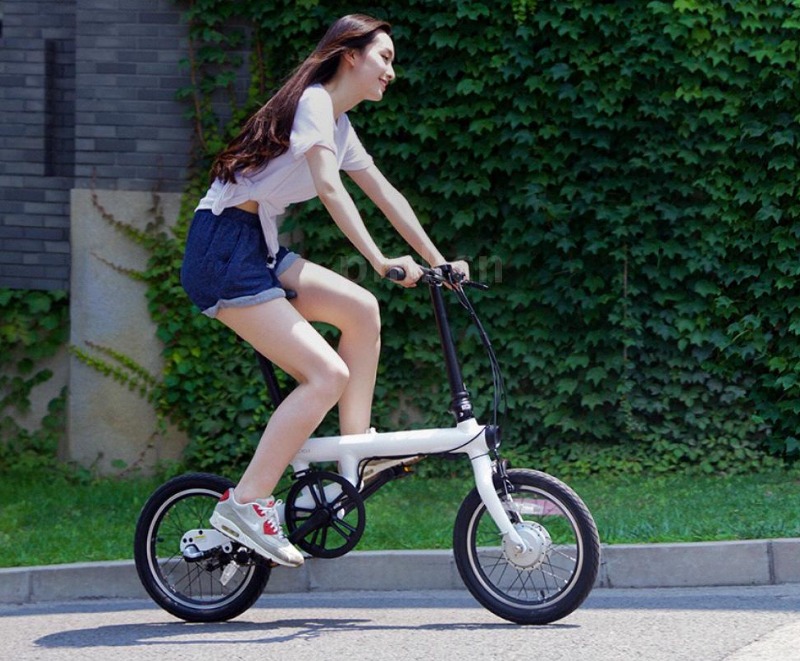 This QICYCLE bike is comfortable for pedaling, so any adult who climbs will have no problem. The maximum weight supported by the bike is 100 kg. It is a pity that this electric bicycle can not be folded, as it is possible with the QiCYCLE – EF1, which can be "folded" by the central part of the frame, and then saved in the trunk of the car. On the front is an LED light. A red light is missing in the back, which would provide greater security when it gets dark.
Its brushless motor of 250W comes very well accompanied by a change of 6 speeds SHIMANO and a pedal of three speeds, that will allow us to reach a speed of 25 km/h , which is more than enough to move in a fast and safe way by the city. Some features that make pedaling with this e-bike QICYCLE TDR01Z much less tired than with any conventional bicycle.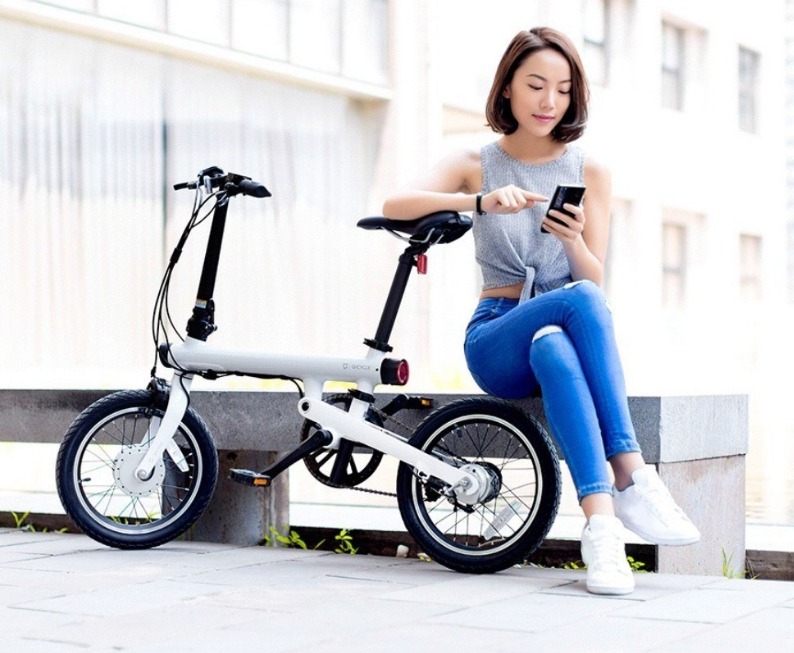 Thanks to the 16 inch thin wheels and A / P disc brakes, you will be able to travel any road class with maximum stability. With this electric bike you will not be afraid of bumps or obstacles. Its thin covers give it a better balance on all surfaces, be it asphalt or other more complicated road surfaces, such as mud or snow.
The 36V and 8Ah lithium battery will provide a range of around 45 kilometers. The good thing about this battery is we can load it directly on the bike, or if we prefer to take it out to take it home. The recharge time is around 3 hours and is charged by plugging in a normal adapter. On the handlebar there is a charge indicator that shows the status of the battery through several LEDs.