Realme X50 official announcement: Front dual camera supports SA/NSA dual mode 5G
Now 5G has become a hot spot in the industry, and a large number of new 5G mobile phones have come out, providing consumers with more choices. On the morning of November 25th, realme officially announced the news of the 5G new machine. The official said that realme's first 5G smartphone will be named "realme X50". This phone supports SA/NSA dual mode 5G, and the experience is even better.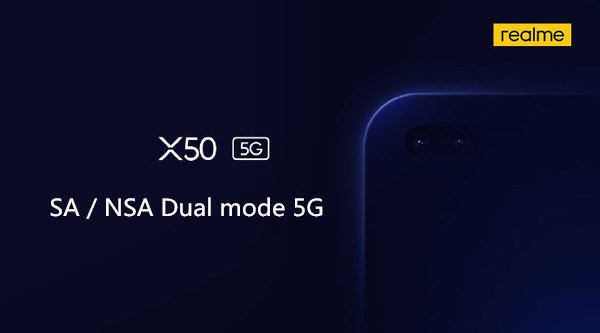 According to the officially released posters, the realme X50 will adopt a double blind hole full screen design, which has a higher screen ratio. Not only does the product look more subtle, but the self-timer experience is also worth looking forward to. In addition, the realme X50 may be equipped with a new generation of Qualcomm 5G SoC, supporting SA/NSA dual-mode 5G, keeping up with industry trends and meeting consumer demand.
Realme has released a number of X products, and the new realme X50 also represents some of the expectations of the realme brand. According to realme CMO Xu Qi, the X series is the pioneer of realme to provide users with leapfrog experience, while the "5" in realme X50 represents the 5G dual-mode product launched by realme, and the "0" represents realme X50 is the first year of 5G. The first cell phone. At the same time, realme will also adhere to the "Dare to leap" technology trend, bringing consumers a leapfrog experience.
Now official official official announcement of realme X50, perhaps realme X50 will soon meet with us, I believe that over time, we can also learn more about this mobile phone news.