ROIDMI X30 Plus Cordless Stick Handheld Vacuum Cleaner
ROIDMI X30 Plus is a new cordless electric broom, top-of-range, already available in Italy at a price of 599 euros. The reasons for choosing this device are many, first of all the guarantee of having every room clean in a short time and effortlessly and the design, ergonomic, thin and linear, which allows him to reach even the most difficult parts of the house.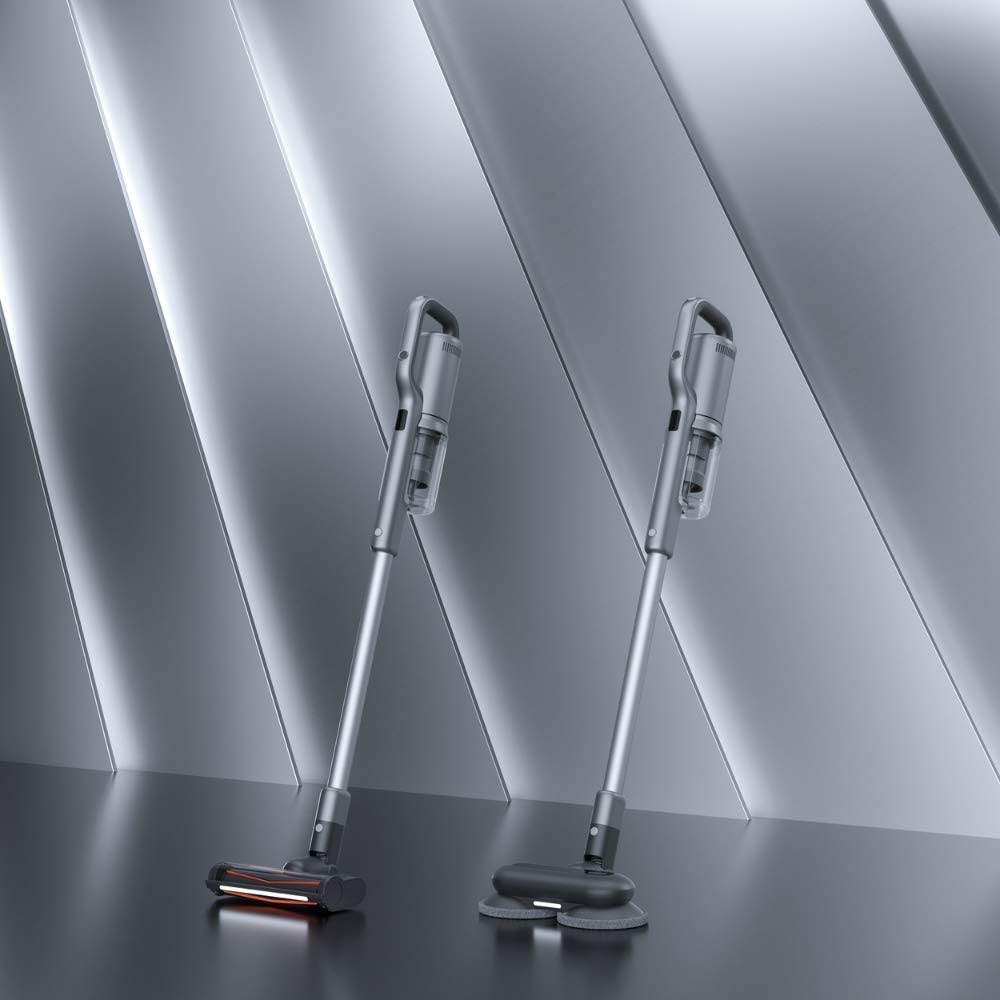 In addition to the classic Electric Brush – common to the models that preceded it – ROIDMI X30 Plus is also equipped with the Dual Mop system with 3 levels of water delivery (min, max, dry/off), released through 2 large circular cloths, constantly moistened. The power of 150W with Engine-X 2.0 technology and the rotation speed of 200 rpm of the brushes guarantee the user an intense cleaning effect, with the removal of even the most stubborn dirt. In addition, the Air-X 2.0 cyclonic system, consisting of 8 parallel tornadoes, separates the dust from the air and transfers it into the 0,55 L container, preventing both clogging of the HEPA filter and loss of suction power.
Both cleaning heads are equipped with photosensitive LED lamps, which automatically illuminate when light is scarce, such as under the bed and under furniture, so no spot on the floor is forgotten. The battery has a battery life of 80 minutes, enough to perform an extended cleaning cycle.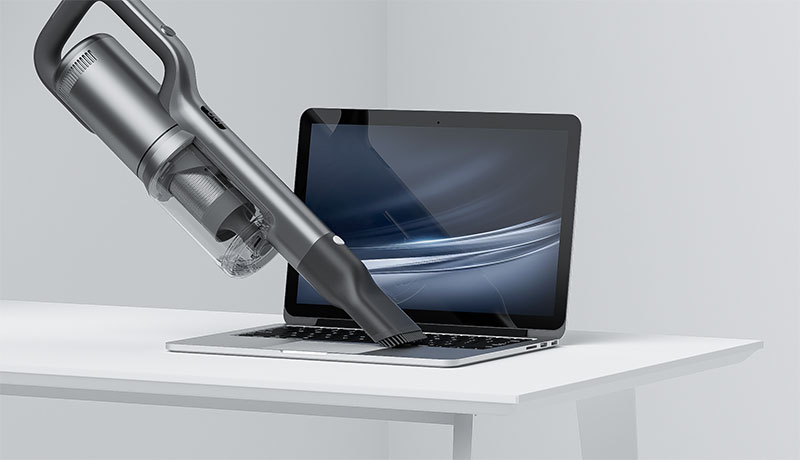 Every detail can be controlled through a convenient LED display present on the handle of the electric broom and connected via Bluetooth to the dedicated ROIDMI app. You can view the remaining time, the capacity of the dust container and much more.
ROIDMI X30 Plus is suitable for all surfaces (wood, marble, ceramics, carpets, glass) thanks to the different cleaning modes that allow you to vacuum, wash and polish them. In addition, thanks to 6 levels of filtration captures over 99% of harmful particles and allows you to totally purify the air it expels, making the environment healthier and allergy-free. Like the other models in the ROIDMI range, the sales package includes numerous accessories to act on sofas, curtains, furniture crevices, mattresses etc. At the end of cleaning, the device can be conveniently attached to the magnetic wall mount to recharge it wirelessly.