Xiaomi ROIDMI XCQ05RM Wireless Handheld Vacuum Cleaner
After the great success of the Xiaomi suction robots, the Chinese high-tech manufacturer now also offers a battery-powered vacuum cleaner. It is offered under the name Xiaomi ROIDMI XCQ05RM or Xiaomi ROIDMI F8E and promises high suction power, modern design and features like the smartphone app for the vacuum cleaner. In many reviews, test reports, the new battery-powered vacuum cleaner is even compared with top devices like Dyson.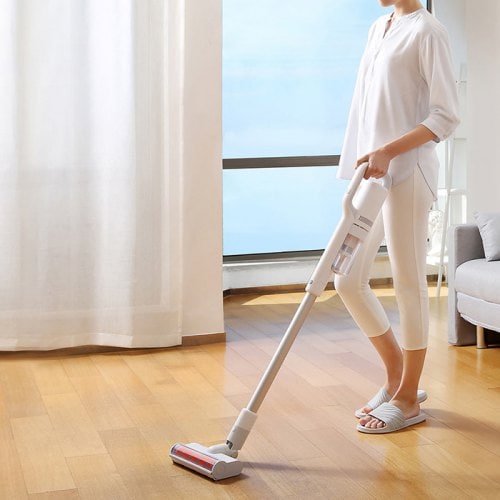 Overall, the Xiaomi ROIDMI XCQ05RM did well in the test, but not excellently, with the previous top devices in the test, such as Dyson, AEG or Bosch it unfortunately could not keep up, especially if you want to vacuum carpet.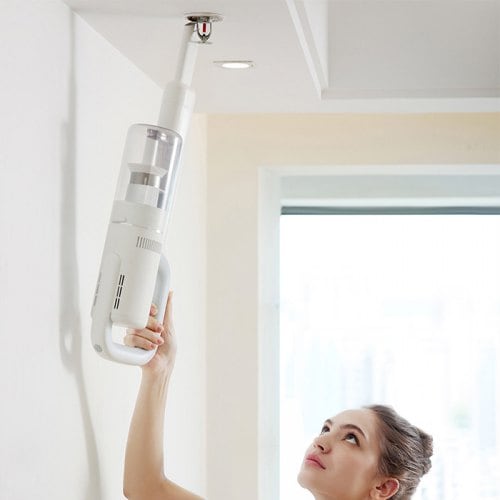 The company Xiaomi does great things and because of their great Xiaomi suction robots I had expected more here. I had hoped to introduce you to an innovative machine that is close to the top of the range (maybe our Top 5) but much cheaper. Every serious tester would like to find and recommend something like this for his readers! Unfortunately, the test showed that the Xiaomi ROIDMI XCQ05RM is a quite decent and chic battery vacuum cleaner, but not a high flyer. I couldn't see any real innovations. The smartphone operation is cool, but not really helpful in everyday life. More helpful is the LED lighting on the electric brush, which switches on automatically in the dark.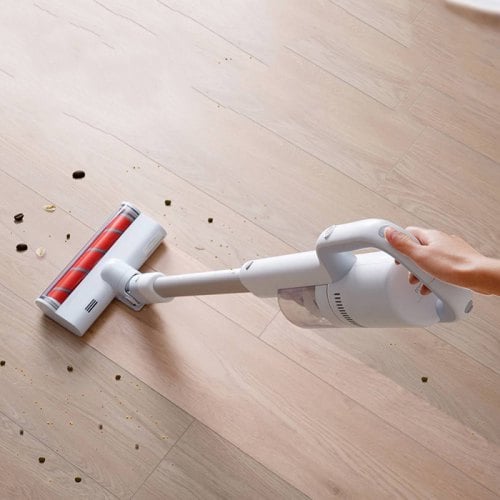 The strengths of the ROIDMI XCQ05RM are its stylish design and good workmanship. On hard floors such as laminate or vinyl, it does a good job with its soft roller. But on carpet as well as when cleaning the car the result is rather moderate and hardly better than cheaper battery vacuum cleaners. Top-of-the-range devices from Dyson, AEG or Bosch (see our tests) were stronger on carpet by classes. I don't understand why this was not noticed in so many Youtube ROIDMI XCQ05RM reviews. Unfortunately, the Xiaomi ROIDMI F8E didn't quite get the recommendation, because Xiaomi has to rework a bit or get cheaper in price, but one GUT did manage in the evaluation anyway, especially since the good workmanship makes a longer durability expected. You are also welcome to leave your experience in the comments.