Xiaomi ROIDMI F8E Wireless Handheld Vacuum Cleaner
The Xiaomi company presented a relatively affordable wireless vacuum cleaner Roidmi F8E. The novelty of the older model differs less capable 300W motor.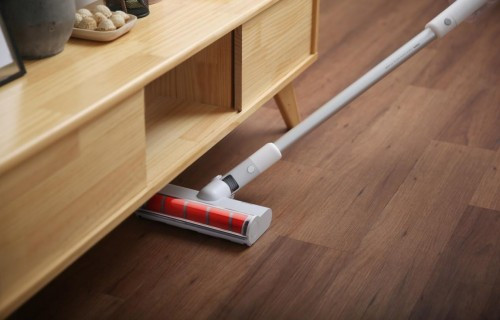 Nowadays young people are too busy working to clean the house. Housework seems simple, but it's actually very complicated. There is much dust in many corners of the family, which people can easily ignore. If cleaning tools are not good, housework will become difficult and heavy, and you will be burned with all kinds of cleaning dead ends.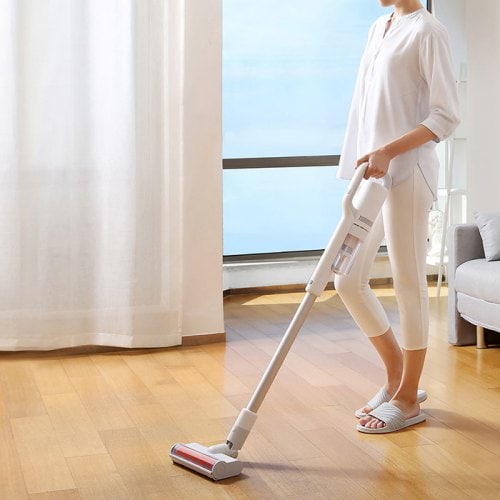 The ROIDMI F8E handheld wireless vacuum cleaner is specially designed for young small family. It can be said that there is no pressure when dealing with floor, carpet and dark corner in daily household cleaning.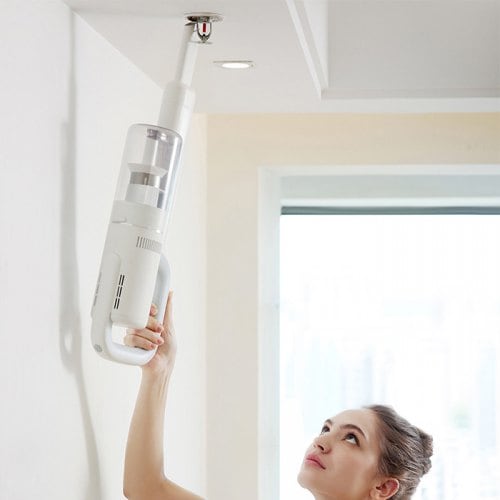 Externally, the Xiaomi Roidmi F8E hardly differs from the Roidmi F8 vacuum cleaner presented in the spring. The turbo-brush of the Roidmi F8E model lost its backlight while the battery life was reduced from 55 to 40 minutes in standard mode. The novelty is equipped with a four-level air cleaning system, and the vacuum cleaner weighs about 1.3 kg.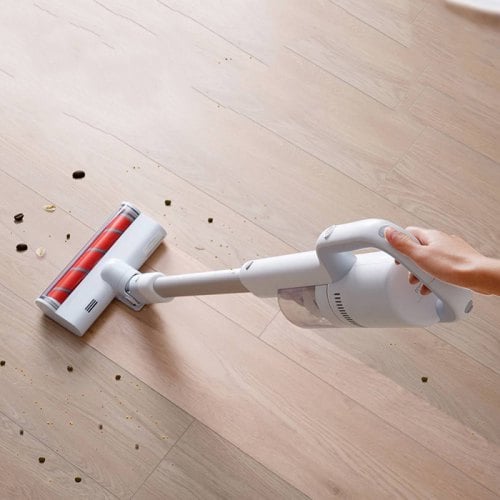 The Roidmi F8E has a DC brushless digital motor with a speed of up to 80,000 rpm, which brings about 17,000 Pa high suction, a power of up to 300W, and an effective suction power of up to 80W. It provides lasting and strong power for the vacuum cleaner. It can easily cope with common floating dust hair, and strong suction can also cope with larger and heavier particle impurities. Through careful design of multi-stage cyclone duct, dust and gas can be effectively separated, and dust can be avoided from clogging the filter element. Quadruple filtration system can filter fine dust as small as 0.3 micron, and the purification rate reaches 99%.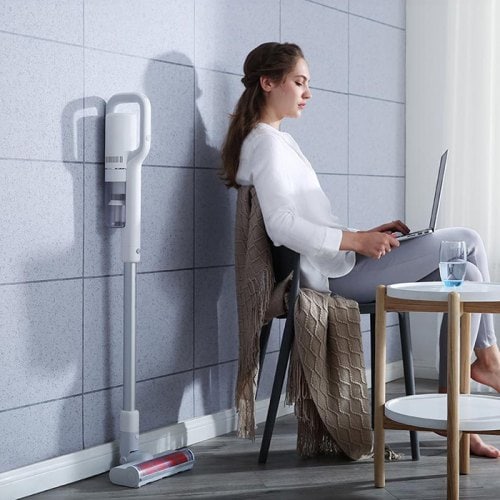 Xiaomi ROIDMI F8E can not only clean the floor and mattress of the family, but also clean the car in all directions. For the car owners, diversified suction heads with wireless design can effectively clean the car storage space, lower seats, seats gap and other health dead corners. Its suction is far superior to the traditional car-mounted vacuum cleaner, and its cleaning capacity is far from comparable. At the same time, its multi-angle flexible rotating brush design has brought great convenience to the handling of special cleaning situations.