Xiaomi Eco-system IMILAB N2 270° IP66 1080P Smart Outdoor IP Camera
Xiaomi's new camera, the Xiaomi IMILAB N2, is a waterproof, mobile outdoor camera. Its great advantage is that it can be used with Mi Home so you can use it with other Xiaomi products in one platform, in one application. The price is modest, currently $50.
One of the usual camera shapes is the oblong and the N2 follows this design, combined with white. However, its construction also means that it cannot be moved up and down, only sideways (270°). Of course, you can also manually set it up and down. Waterproof, with IP66 water resistance, so the rain is no problem for it.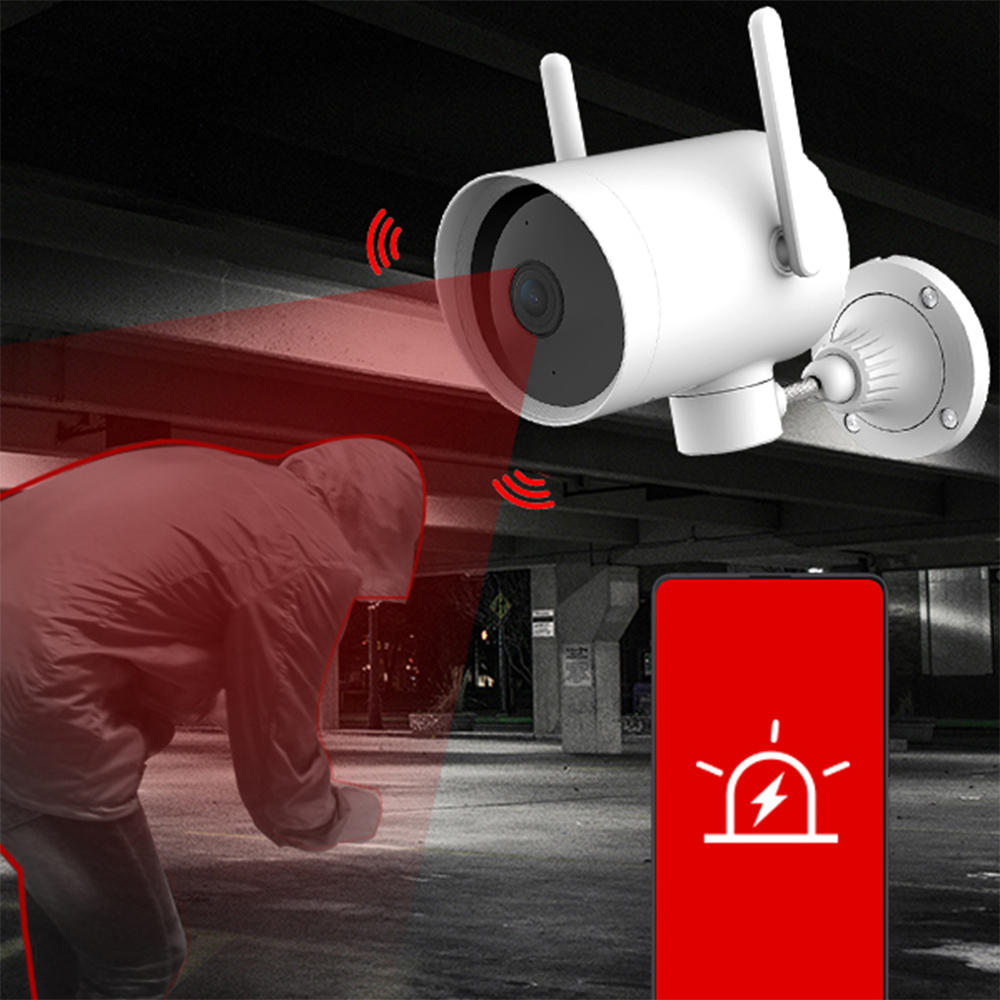 Fortunately, the camera sensor does not save any money, since it is a Full HD camera that can be used with wired internet and WiFi (dual wifi antenna). Remotely take videos and pictures with the Android and iOS apps. There is also a color night vision function (presumably with traditional night vision mode at very low light)
If you detect motion, you can signal the phone and view the recording, Some areas can be subtracted from motion detection and can differentiate between animals and humans. It is capable of recording on a microSD memory card (up to 256GB) and has Wi-Fi, wired internet and cloud storage.