Xiaomi Runtopia S1 Smart Waterproof Sport Watch
Over the past few years, many new models have appeared on the smart watch market, but they are still far from perfect and their series are constantly being updated and improved. The most economical models of such devices usually have displays that are barely visible in direct sunlight, or they are very granular.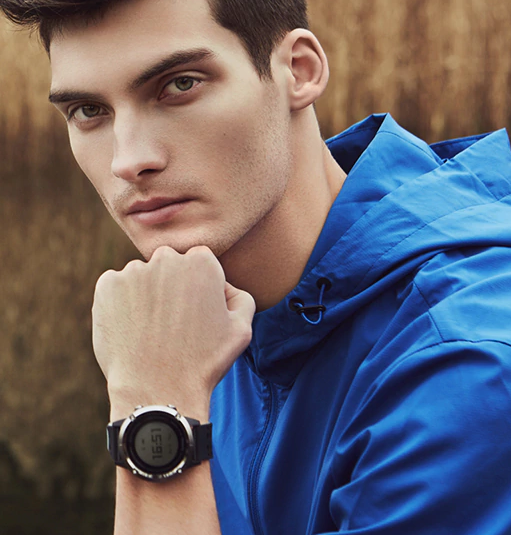 Chinese brand Runtopia did not stand aside either and released its first smart watch called Runtopia S1. This watch has the basic features of smart wrist gadgets and a screen that is clearly visible even in bright sunlight.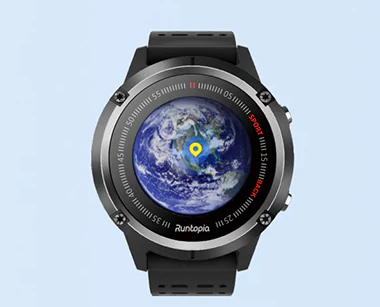 To save battery power, the manufacturer has equipped the watch with a simple digital LCD screen, protected by mineral glass, to ensure sufficient visibility in bright sunlight. There is backlighting to see the information on the screen at night. Of course, you can't call it a great solution, for example, in Xiaomi Amazfit Pace and Amazfit Bip 2 watches a transflective screen is used for this.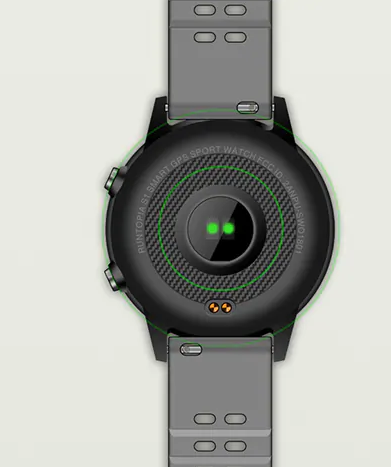 The Runtopia S1 watch case is made of metal, as well as the buckle on the strap. The strap itself is made of rubber, it is soft enough and fits comfortably on the hand. If you're used to touchscreen displays, you should get used to these watches, as they are controlled and adjusted with the help of five buttons. The buttons are located on both sides of the watch and use them to turn on the display backlight, turn on and off the power, change the interface and navigate through the settings of the device.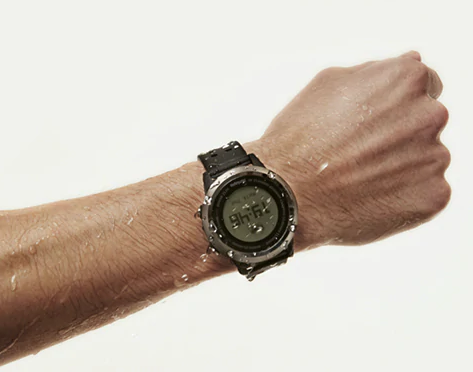 Runtopia S1 can perform many functions, and it's no wonder that most of them are related to activity tracking. The watch has a built-in heart rate sensor, pedometer, countdown timer, stopwatch and can remotely control your smartphone's camera and music player.
To pair and synchronize with your smartphone, you will need to install the Runtopia Sport application. Clock works with phones running Android 4.4 and above, as well as iOS 9.0 and above. Once connected to your smartphone, you can view messages and notifications from social networks on the watch display. Runtopia S1 is powered by a 240 mAh Li-polymer battery, which will last for 25 days of standby time.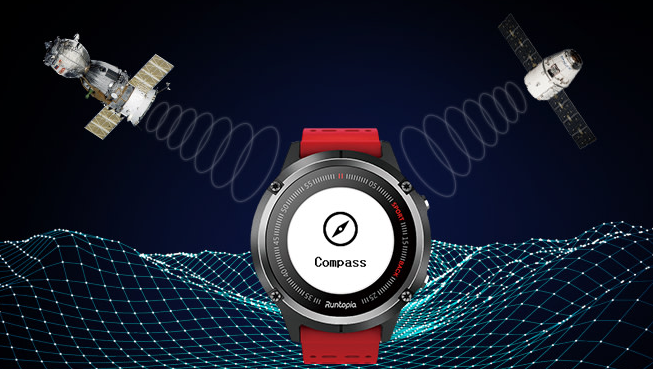 In general, Runtopia S1 is a good practical smart watch, with all the necessary features to monitor activity and good battery life with IP67 certificate.