Samebike 20LVXD30 - Coupon
Banggood Coupon:  BGS2MBLVX3   Price: $809.99  Time: 2021-08-31 CZ
Samebike 20LVXD30 Electric Folding Moped Bicycle
The Samebike 20LVXD30 Electric Folding Moped Bicycle is equipped with wheels with inflatable tire for different terrains, in a 20 inch format. This is the same diameter as the wheels of the first ATVs.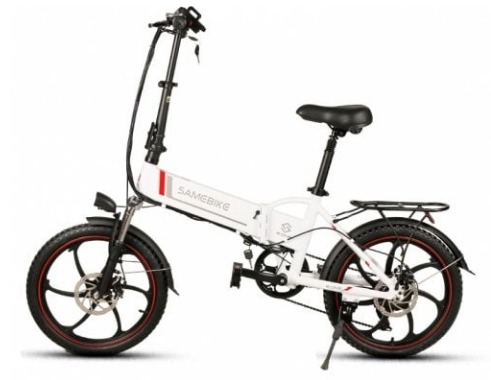 It is a fold-able electric bike to occupy a footprint of 153.00 x 58.00 x 112.00 cm and facilitate, as far as possible, its transport. However, it will still carry a weight of 20 kg.
With a full charge in 4 hours, a Li-on battery of 8 Ah ensures up to 30 km of autonomy in pure electric mode and 70 km in moped mode, which is therefore relatively comfortable for journeys beyond the city.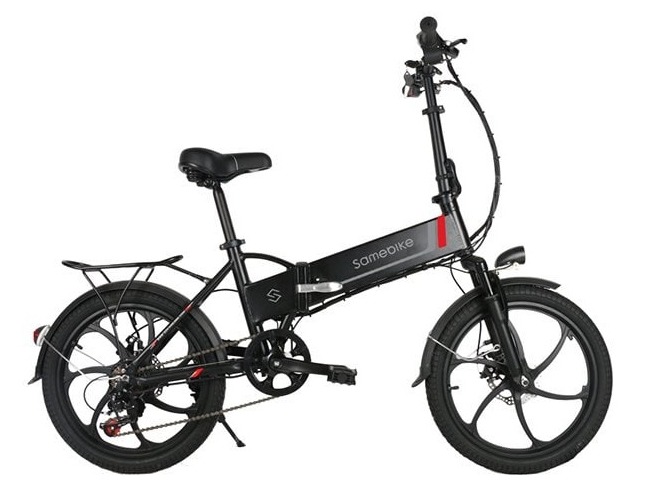 With a 350W engine, this electric bike can reach a top speed of 30 km/h. The braking system relies on disc brakes, and it has LED front lighting. With its aluminum alloy frame, it can support a payload of up to 120 kg.
Without spending too much, any electronic device that meets the basic needs and requirements of the user can be obtained, and a large part of this is owed to manufacturers of Chinese origin. For example, electric bicycles have a great growth of models available in the market and one of them is Samebike 20LVXD30.
Samebike 20LVXD30 is a mid-range electric bicycle that is introduced as a simple model, both in its technical characteristics and in the design chosen for its exterior, allowing the user to take advantage of greater travel comfort but with an experience very similar to that of a conventional vehicle.