SAMEBIKE XWXL09 Smart Folding E-bike
Safety, comfort and independence: these are the three keywords that identify Samebike XWXL09, electric bicycle on offer these days on Tomtop with fast, free shipping from European warehouses.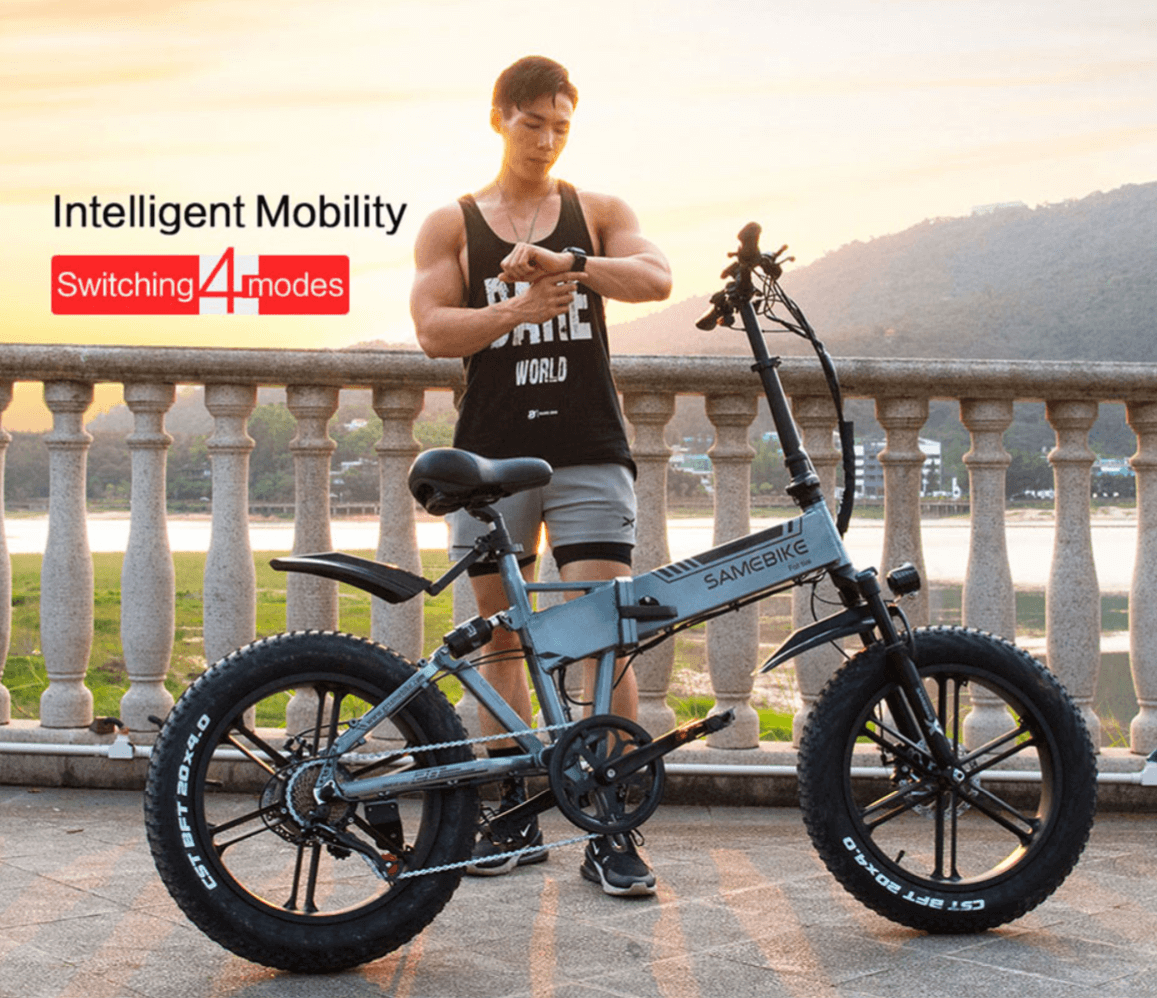 Foldable, to be easily transported by car, solid, as it can carry a weight of 180 kg, safe, thanks to the double disc brake, which reduces braking distances in the most delicate situations. Samebike XWXL09 also looks to comfort, with a seat cushioning system, to travel comfortably even on the most bumpy roads.
There is no shortage of a carrier, to carry groceries or small packages, a rear reflector and a LED front light to travel safely even at night. The autonomy is also excellent, thanks to the 48V battery pack with 10Ah of current, which can be recharged in 4 – 6 hours.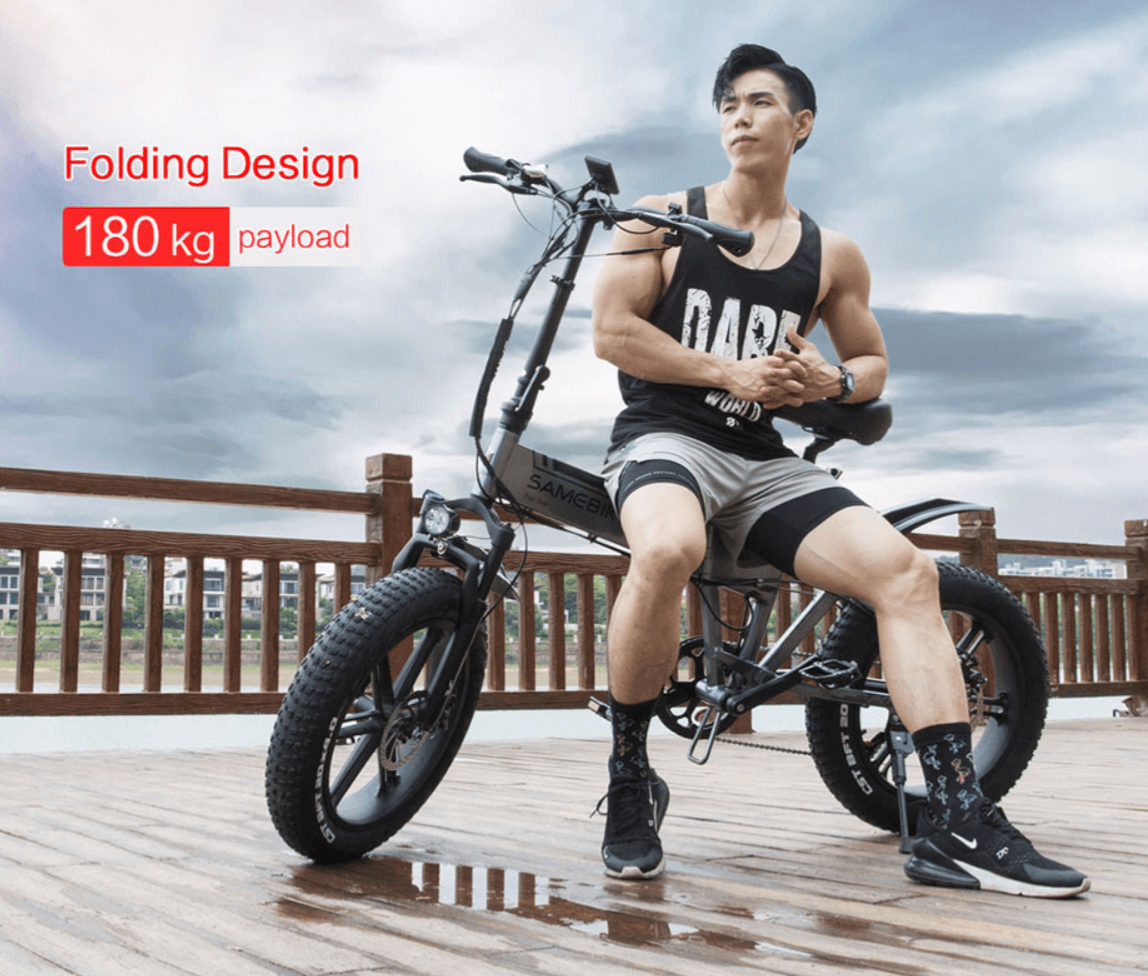 In fully electric mode it offers between 34 and 40 kilometres of autonomy, and in assisted pedalling mode this figure can reach 60 kilometres. You can switch the engine off completely and use the Samebike XWXL09 like a normal traditional bike.
The 20-inch wheels provide good comfort and the transmission is powered by a 7-speed Shimano gearbox. A phone holder and display are integrated on the handlebars, allowing you to see the speed and remaining range, as well as the distance covered. The phone port has a USB port to charge the inserted smartphone if necessary.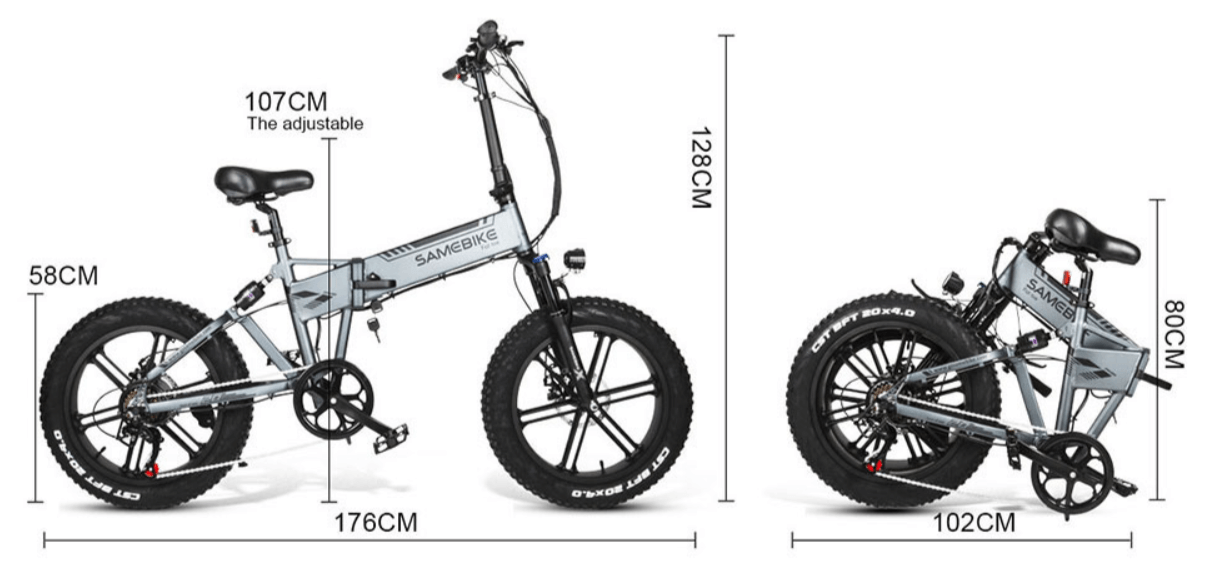 The motor has a power of 500 Watt, allows to reach 35 – 45 Km/h and to overcome slopes up to 25 degrees. You can buy Samebike XWXL09 on Tomtop for €980.00 ( use code: HYSWX ) with free shipping from the Germany Warehouse.