SERVO S10 Pro IP68 Waterproof 4G Network Mini Smartphone
Smartphones with small screens seem to be growing in popularity. A while ago we introduced a 4-inch outdoor phone from KINGKONG MINI of CUBOT. Today, let's talk about a smaller smartphone, which is only a 3-inch screen.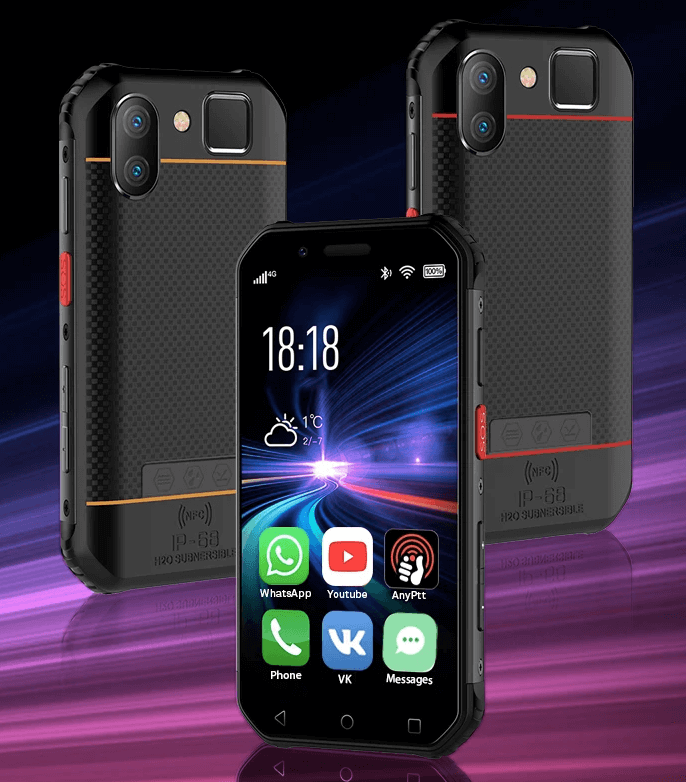 The SERVO S10 Pro is a very, but not too small, Android smartphone with a 3 inch screen. Although small, it is strong and waterproof and a full featured smartphone.
It is a tiny phone (also) reinforced in three colors, available in just 97.8*51.4*15.5mm. By way of comparison, the Xiaomi Mi Note 10 measures 157.8 x 74.2 x 9.7 mm. Although small and not expensive, it came with two cameras at the back and a fingerprint reader.
It has a strong structure, can withstand drops from 1.8 meters and is waterproof up to 1.5m.  The screen size is 3 inch and its resolution is 854 × 480 pixels. 13MP resolution rear camera and 5MP front.