Smartmi launches Humidifier 1S, OLED screen humidifier and UV lamp
Xiaomi recently launched a humidifier under its own brand, Mijia, on the occasion of the Mi Fan Festival, but in the past days in their crowdfunding platform, a new humidifier appeared, this time produced by Smartmi / Zhimi. This is the Smartmi Humidifier 1S, the second generation of humidifiers launched by Smartmi.
It has a 3.5 liter tank and an evaporation capacity of 400 ml/h. Can operate up to 16 hours with a single tank charge.
The humidifier is quite quiet, refreshing the air in the house at a noise level of 38 dB. The design is specific to Smartmi, minimalist. Compared to the first generation, it adopts an OLED display on the front, with touch support, which displays various information.
In the center of the humidifier there is a transparent band, through which you can permanently observe the water level inside. It is compatible with the Mi Home application, from where they can be easily set, from a distance, the intensity of the steam, the steam temperature but also the operating life of the appliance. It is also equipped with UV lamp for effective sterilization of the water in the tank, which promises to eliminate up to 99% of bacteria, this function is useful for those with allergies.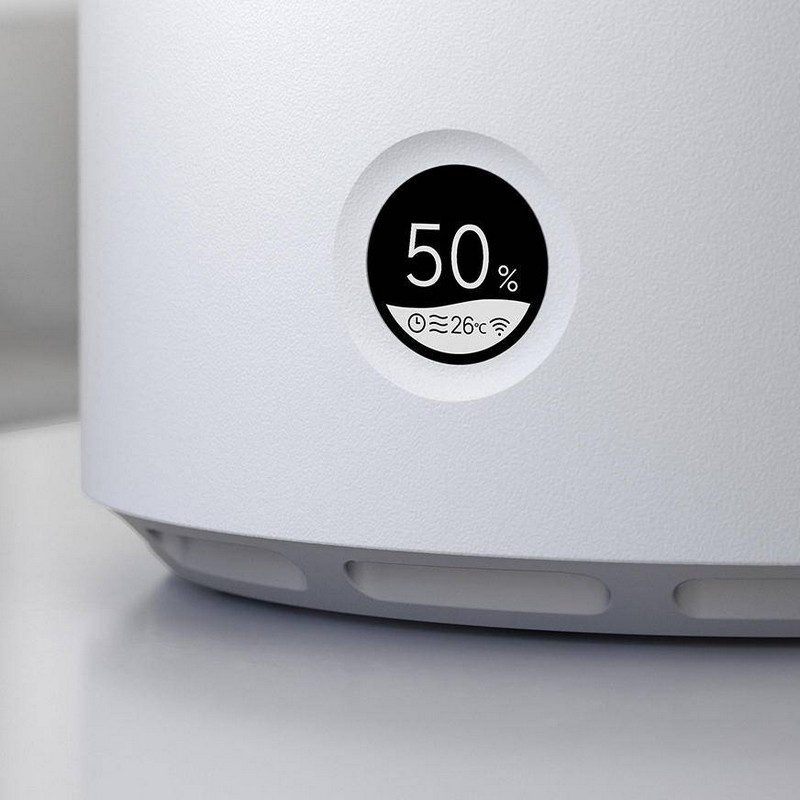 The advertised price for Humidifier 1S is $110. A bit expensive, given that Xiaomi's product was only announced for $16. As it looks, it looks premium, but I don't know how many people will be willing to pay an additional $80 for an OLED display, UV sterilization and a larger 0.5-liter tank.