Xiaomi SOOCAS X5 USB Whitening Wireless Charging Electric Toothbrush
SOOCAS X5 electric toothbrush will be officially sold on May 10. SOOCAS, in conjunction with German and Japanese experts, has developed and upgraded high-performance magnetic levitation motors. The brush head maintains stable high-frequency vibration (37200 times per minute) and wide-angle swing (18.5 degrees). It still has enough power to brush deep.
The SOOCAS X5 has four modes, three strength settings, a total of 12 gears. The user can adjust the mode directly on the toothbrush, which is comfortable and easy to use. From soft care to deep polishing, to meet the whitening needs of different users.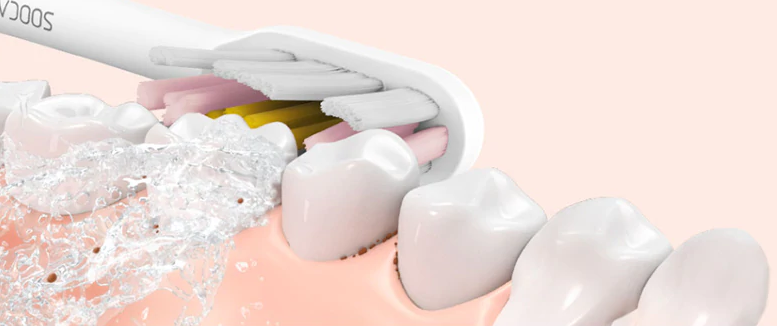 – Cleaning mode: daily cleaning, meeting the needs of most users for cleaning and whitening
– Sensitive mode: gentle cleaning, dental implants, sensitive teeth, users wearing braces, can also experience mild whitening care.
– Novice mode: with personalized settings such as anti-toothpaste splashing, gentle teeth cleaning, novice can slowly start the whitening process
– Whitening mode: suitable for users who want to whiten teeth with high intensity, frequency conversion massage, remove stubborn stains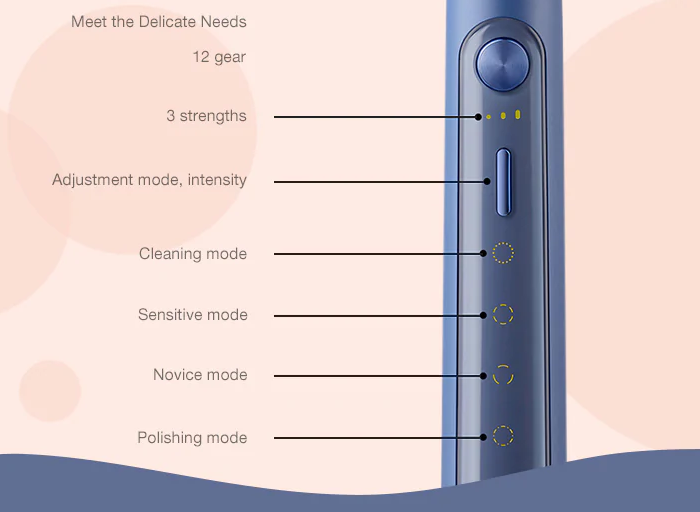 In addition to motor upgrades, SOOCAS X5 electric toothbrush head upgrades to three types to meet diverse whitening needs.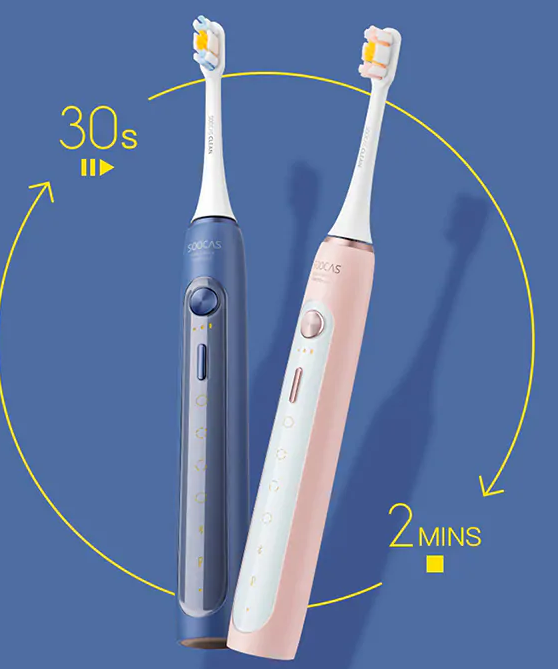 – Intelligent copper-free whitening brush head: the first copper-free wool planting process in China, no rust more sanitary. This process improves the density of brush head hair planting, greatly increases the contact area between brush hair and teeth, and improves the whitening efficiency.
– Sensitive soft hair brush head: soft soft soft hair, miniature size, similar to children's toothbrush, easy access, care for gums.
– Deep polishing brush head: The brush head is equipped with silica gel polishing column in the middle, which is used with copper-free whitening brush head to accelerate the whitening progress.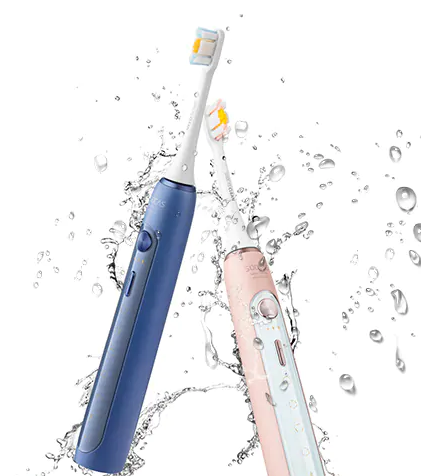 Moreover, deep polishing brush head, sensitive soft hair brush head, behind all have tongue coating brush, all-round fresh breath.
The brush head of SOOCAS X5 carries NFC smart chip, which can independently identify any brush head ID and automatically calculate the number of times the brush head is used. The brush head is used 180 times (about three months). The brush handle prompt lamp flashes automatically to remind the user to change the brush head. Use times can also be checked in SOOCAS APP.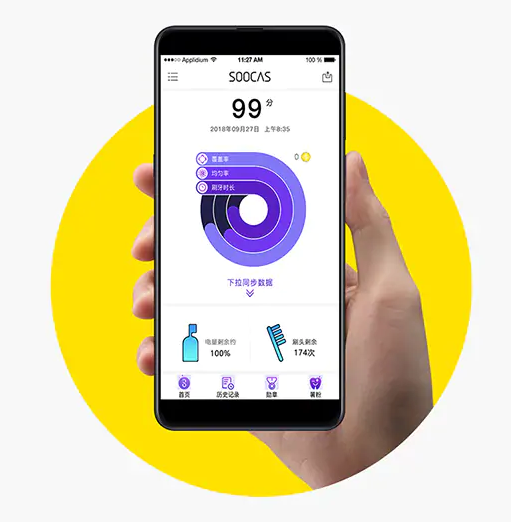 In terms of endurance, according to the daily use of 2 times, each time for 2 minutes, it can last 30 days steadily, without the need to carry chargers, travel, business trips are sufficient.