Xiaomi SOOCAS V1 USB Rechargeable Soft Hair Sonic Electric Toothbrush
Sonic toothbrushes should be a hot word in recent years, compared to the previous rotary electric toothbrushes, sonic toothbrushes have a more intelligent way of use, more detailed cleaning effect, and sonic toothbrushes equipped with a more exquisite brush head.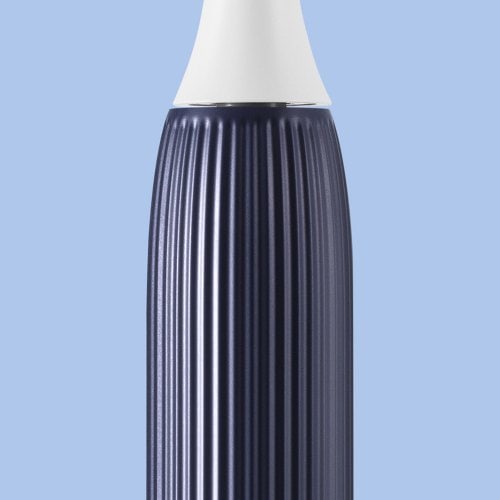 Xiaomi introduced an electric toothbrush called Soocas V1 Sonic. The novelty will go on sale on September 9. According to the specifications, the device uses a magnetic levitation motor with a maximum frequency of 42,000 beats per minute. The manufacturer explains that such an engine has more power and durability than pendulum analogues.
Although the main hit is small and fresh, the V1 still brings high-frequency oscillation and large power output, up to 37,200 vibrations per minute, with a large power output of 230 gf.cm, making it more dynamic than other acoustic toothbrushes that claim to have the same high frequency.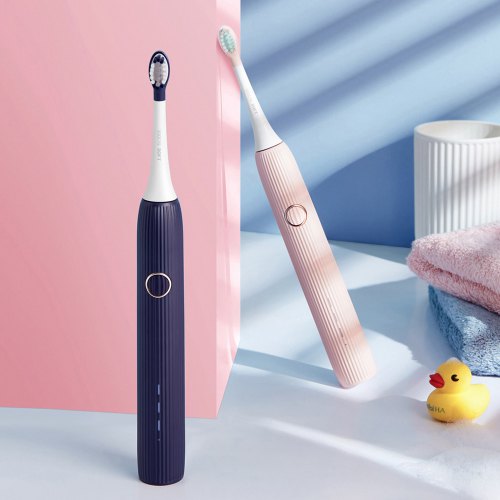 The Soocas V1 Sonic has three brushing modes: soft, moderate and impulse. The first one is suitable for people with sensitive teeth, the second one is ideal for daily use, and the third one is useful for cleaning stains on tooth enamel.
Brush heads have a huge impact on cleaning, with tough bristles that look sturdy but can damage gums and fail to clean into small gaps. Soocas V1 uses imported DuPont bristles and adds 40% more bristles to balance cleaning power and mouth protection.
Other features of the gadget include a powerful battery. It allows the brush to run on a single charge for up to 60 days. The Xiaomi Soocas V1 Sonic will lie on the shelves of stores in several colors, including pink and blue.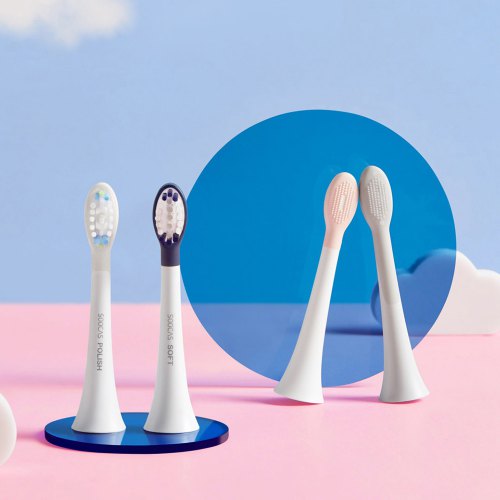 It is also a master swimmer, with IPX7 waterproof, to know that many of the same price sonic toothbrush waterproof grade can generally only reach IPX5, for their own cleanliness, can be said to be without concern.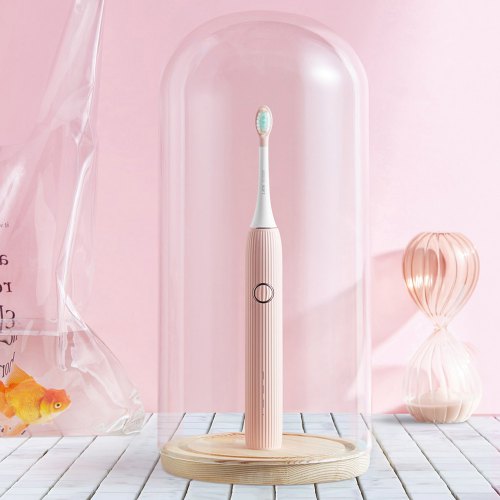 Soocas V1 precisely targets a group of users, who have a higher quality of life, less simplicity and aesthetics, and are tired of complex operations, complex settings, and inhumane use experiences. In terms of performance, workmanship and precision components, it's a great toothbrush worth buying in 2019, and it's now available at Gearbest Mall for just $36.99.