Xiaomi SWDK DD1 Wireless Self-cleaning Electric Mop
Xiaomi introduced a new mop, which received the self-cleaning function of Xiaomi SWDK DD1 Electric Mop. A mop releases and collects water at a constant speed, thoroughly cleans a wide variety of contaminants from dried spots to spilled soup in the kitchen. The case of a smart mop is similar to a handheld vacuum cleaner, it has a double tank, which makes the device more compact.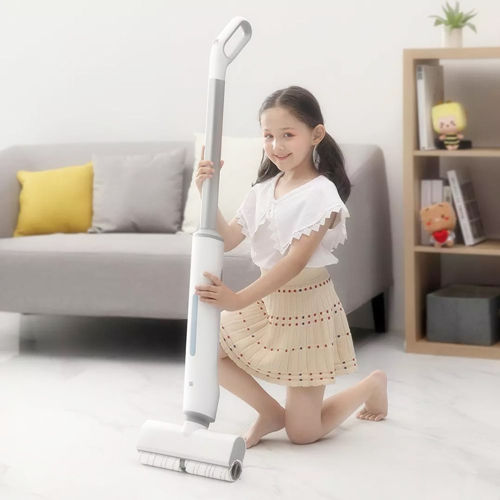 Cleaning takes place at a double brush speed of 400 revolutions per minute, while the squelch uses noise reduction technology – only 65 dB create quiet operation without compromising cleaning quality. The overall design of a smart mop is:
Built-in switch with curved handle
Ergonomic design
One button to turn on and off
Power LED with three backlight levels
Removable water tank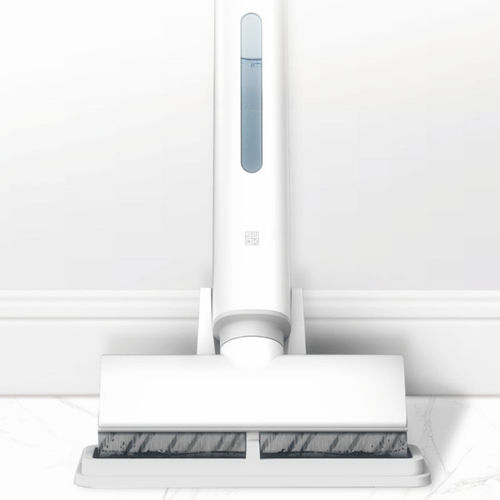 The brush assembly has a square design, the side parts are ideally combined with the surface near the walls, so every centimeter will be cleaned, even along the baseboards and especially in the corners. Completely wireless design and lightweight convenient design will allow the use of a mop even for children: the earth from the dog after walking, cat hair, spilled juice and much more. The SWDK DD1 will help to maintain cleanliness in any situation. The device runs on a 2200 mAh battery, which provides 45 minutes of continuous battery life.