T-Bao TBOOK MN35 MINI PC With AMD Ryzen 5 3550H
From T-bao, which produces affordable laptops and MINI PC, now comes the TBook MN35, a new Mid-range mini PC! The point of the TBook MN35 is that it's powered by AMD's Ryzen CPU, the latest trendy, cost-effective CPU! It's a mini-PC with a high internal graphics performance, so it looks like it could do a little gaming!
The Ryzen 5 3550H is a mid-range CPU for laptops with 4 cores and 8 threads, and when it comes to Intel's CPUs, the Core i5 is its rival. It is a CPU released in 2019, so its performance is inferior to the latest i5 8300H, but it is cheaper due to the use of out-of-print parts.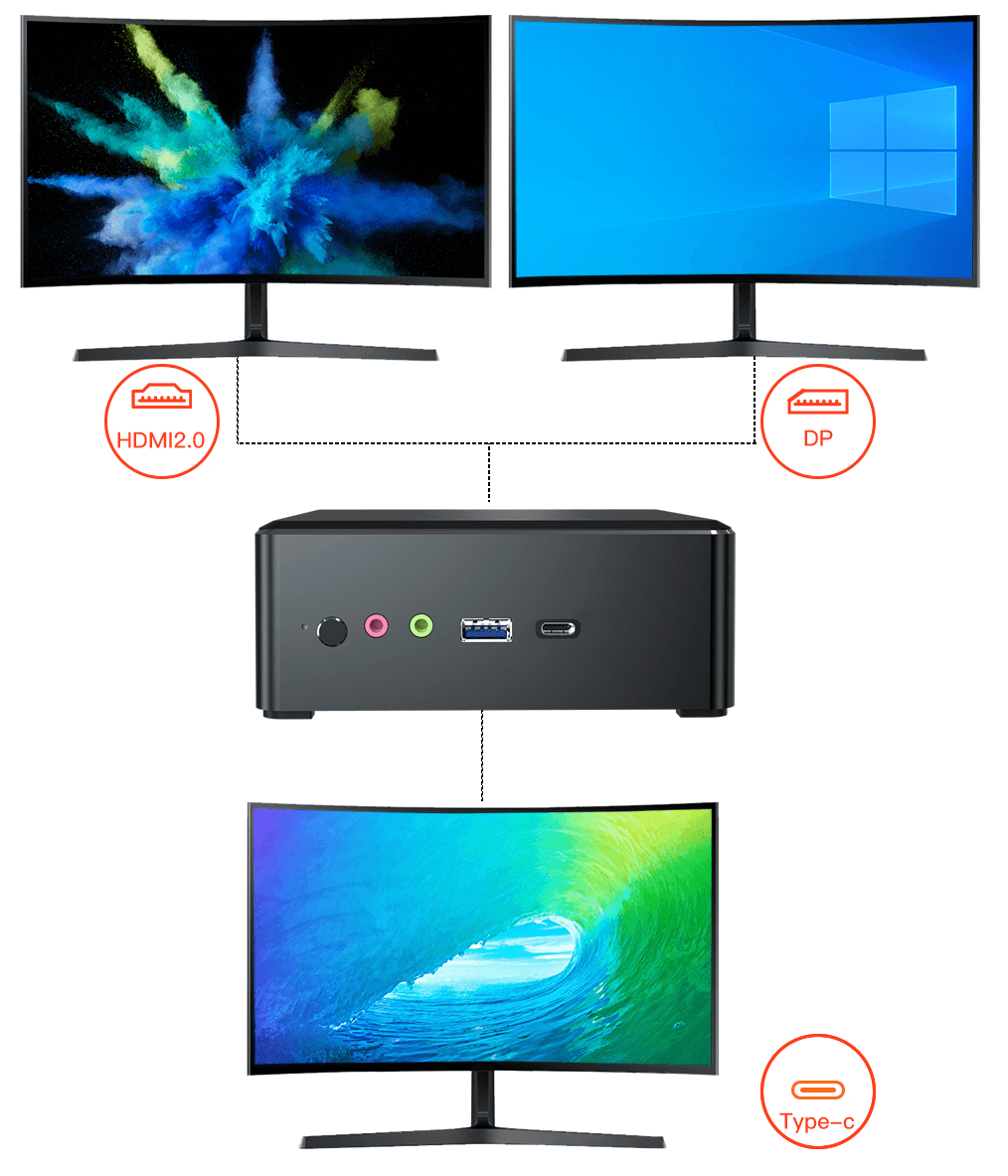 Also, since AMD is a manufacturer that also develops graphics boards, the internal graphics performance is outstanding. It's more powerful than the UHD 620 with its built-in graphics. If you do the settings properly, even the newer games work perfectly!
The TBook MN35 offers a choice of up to 16GB of memory combined with up to 512GB of SSD, and the SSD is a super fast NVMe connection!
SSD are not uncommon these days, but the TBook MN35 supports NVMe connected SSD. It is a little more racy than the SATA connected SSD (for example, 2.5 inch size SSD), but when it comes to the transfer of a huge file, it is different. The fact is that OS storage is a lot of file transfers, and NVMe SSD have the advantage in terms of speed, which makes them a great choice for OS installation.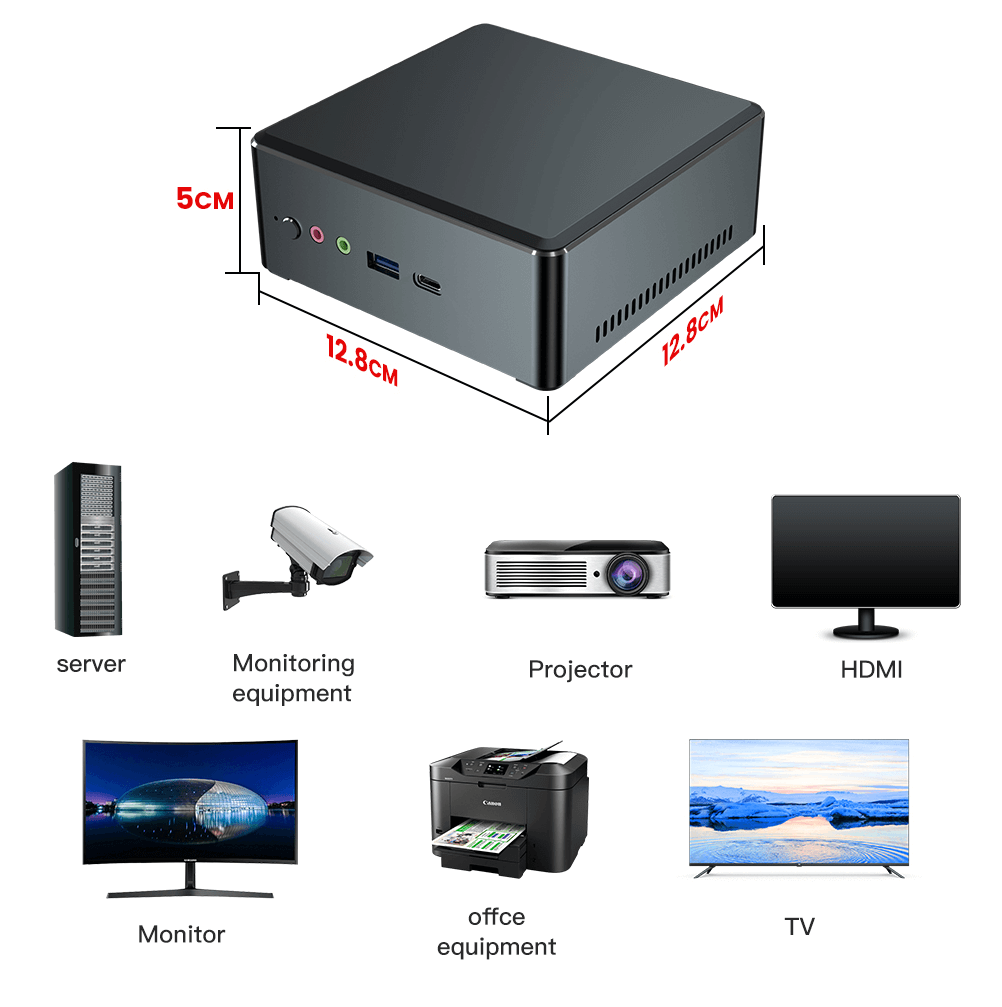 Moreover, the higher-end model has a larger storage capacity of 512GB, so you can store a lot of different files and apps! Furthermore, if you want a place for data, 2.5 inch SSD is said to be possible to add! Either way, it feels good to be able to use it without having to worry about free space!
The TBook MN35 takes advantage of the power of the Radeon Vega 8 to support 4K output, even on multiple displays. However, the refresh rate, which is directly related to the comfort of video viewing, has not yet been disclosed, so it's probably best not to expect too much, but keep in mind that the 4K output allows for multiple displays in the meantime.
In addition to the USB and HDMI ports, it has a wired LAN port, Display Port, and even a microphone port.
Mini-PCs tend to have the least amount of ports due to the size of the chassis, but the TBook MN35 doesn't compromise on this one. Personally, the four USB 3.0 ports are something I'm happy about in terms of external storage that can be added and the versatility of the peripherals!
The T-Bao TBOOK MN35, as mentioned, is high-spec, but its size is compact: 12.76 x 12.76 x 3.83 cm, still in the mini-PC vein! Being this small, you can set it up behind the monitor, or even in a little crevice! You won't have to worry about where to put it! It has full networking functions! Even wired LAN is compatible with Gigabit Ethernet, and the Internet connection is perfect!
For comfortable and fast internet communication, 5GHz support is quite an advantage. Wired LANs that have an edge in stability and speed are gigabit-capable and fast, so playing high quality streaming video may be more comfortable than ever!