Tbao T15 15.6 inch IPS Full HD Portable Touch Screen Monitor
The TBao T15 is not an innovation, many stand-alone display models have been available for years. It is a solution to add to a laptop to increase its display but can also be used with a MiniPC, Raspberry Pi or Nintendo Switch.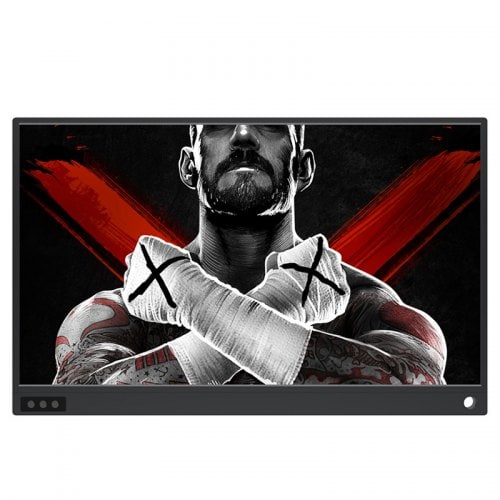 $199.99 is the price of this TBao T15 solution of 15.6″ which displays thanks to an IPS screen in FullHD. Autonomous, it carries a battery to operate in mobility, is intended to be compact and lightweight with a fairly rich connectivity.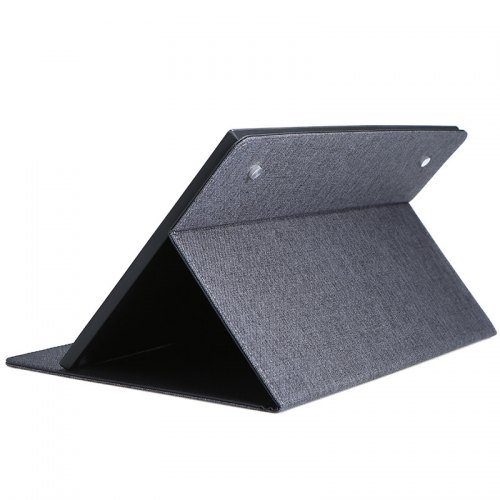 The TBao T15 measures 35.6 cm wide by 22.4 cm high and 9 mm thick, 1.5 cm with its cover. It weighs 1.25 kilo and offers an IPS slab in FullHD displaying at 60 Hz. Its advertised contrast is 800 to 1 with an angle of 178° and 5 mm screen borders on the top and sides.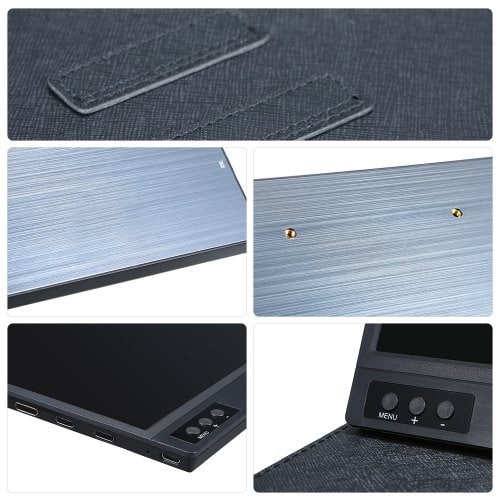 A major strength of this solution, the screen is touch-sensitive and can therefore control different devices directly by manipulating it. This will allow, for example, documents stored on a smartphone (PDF, images, texts) to be displayed comfortably. It seems to be compatible with desktop management applications accompanying some smartphones such as Xiaomi's EMUI. This will allow you to transform your laptop into a backup PC. Its 3000 mAh battery will allow it to be used away from a power source for 3 hours.
The TBao T15 offers two USB type-C ports to connect and power it independently. It also has a MiniHDMI socket for easy connection to an ultraportable or console. A MicroUSB port is also available to connect to other devices.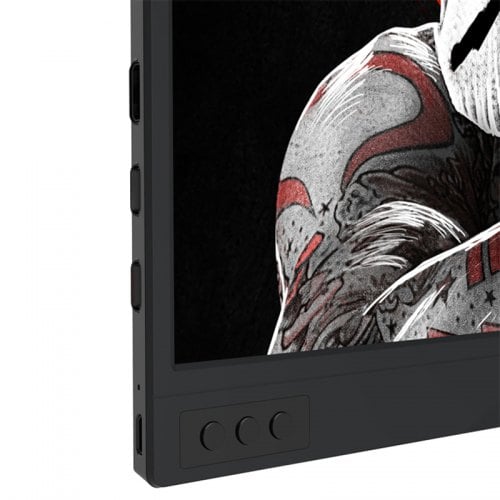 Behind the screen, there is a pair of stereo speakers to improve the sound of the transmitter. This will allow you to correctly display a movie stored on a smartphone but also to play with this type of configuration by connecting a Bluetooth controller. The machine also has a VESA connector on its back allowing it to be suspended from a foot.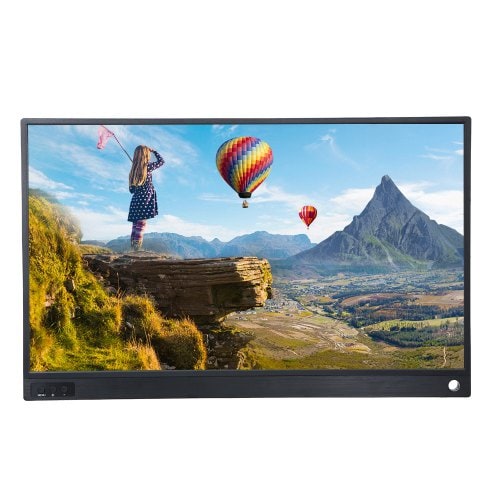 A synthetic leather cover accompanies the device to place it upright in 3 positions. A hole in the base of the machine also makes it possible to do without a cover by using a pen as a crutch for the object. The TBao T15 is delivered with an HDMI to MiniHDMI cable, a USB Type-C to USB Type-C cable and a USB Type-A to Micro USB cable.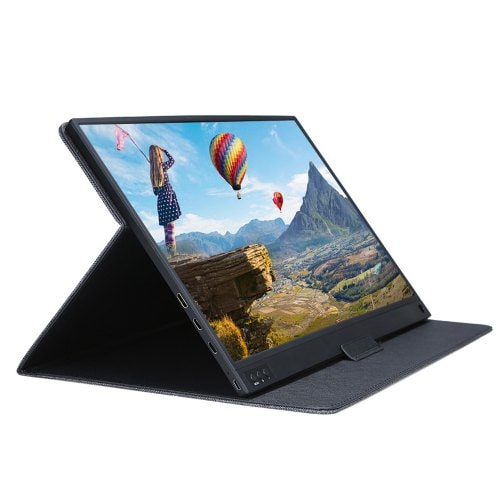 I couldn't find out if it was compatible in touch mode with a Raspberry Pi type card. If that were the case, it would be a great machine for nomadic projects that could use the touch part of the machine to be driven. I'm thinking of a Photobooth, for example.