T-Bao TBOOK MN45 AMD Ryzen 5 4500U Mini PC
Chinese manufacturer T-bao has released a mini PC, the T-Bao TBOOK MN45. Recently, there has been an increase in the number of Chinese mini-PCs that are equipped with older generation Intel Core or AMD Ryzen and are priced to make them easier to purchase, which I personally think is a positive trend (although it is difficult to upgrade to Windows 11 with 7th generation Core). The TBOOK MN45 I'm going to introduce this time is an older generation, but it's equipped with 3rd generation Ryzen 5 and has enough RAM and storage capacity to be used as a main PC.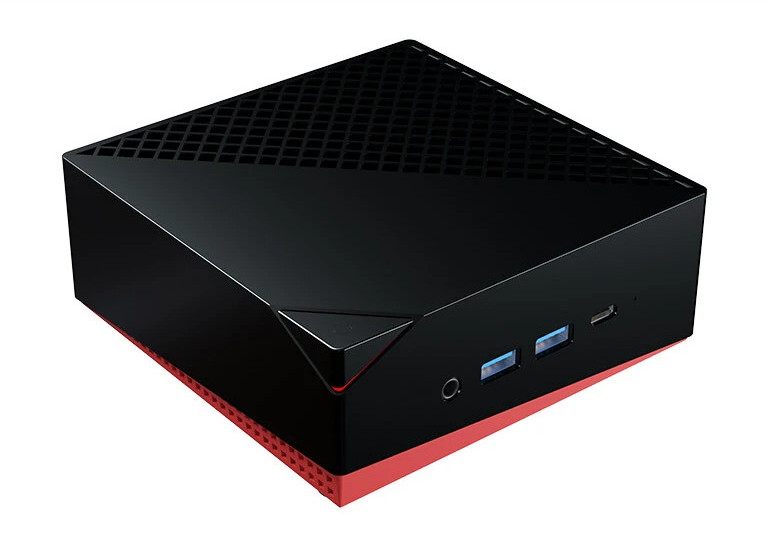 The CPU, RAM, and storage specs are new and high for a Chinese mini PC. The 3rd generation Ryzen 5 is an older model but has high processing performance and can still be used as a main machine. It also comes with 16GB of dual-channel RAM and up to 64GB of DIY RAM. The storage is also NVMe SSD, which is quite fast (although I personally think SATA is fast enough), and there is a free 2.5″ SATA slot, so you can easily add more if the standard 512GB is not enough.
It also supports Wi-Fi6 for communication, and in addition to HDMI and Display Port, there is a USB Type-C port for video output, so you can output to up to three monitors. There are also two wired LAN ports, although this is not necessarily suitable for all users.
However, it may be difficult to go further due to size constraints, but it is difficult to say that there are enough USB ports. Mini-PCs are in the category of "Desktop PCs", so a keyboard and mouse connection are required for use. In addition, since it doesn't have built-in speakers like a notebook PC, you'll need external speakers, and considering the recent environment, you'll also want to connect a web camera.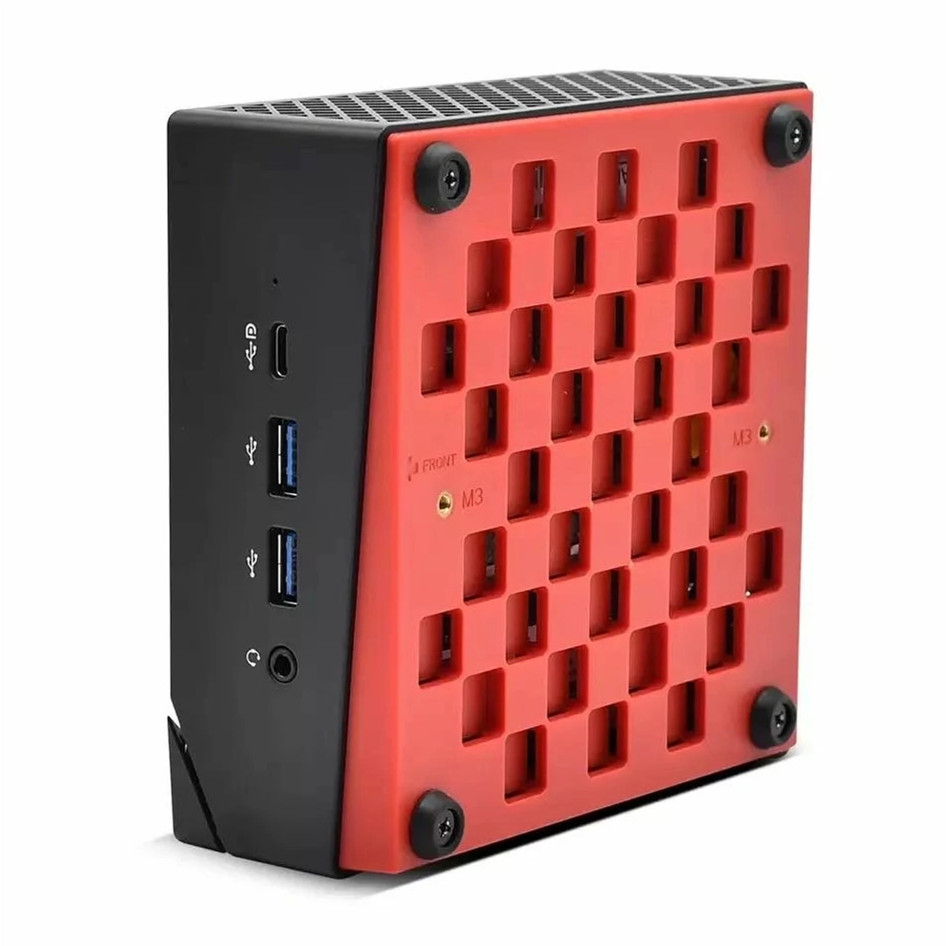 Of course, if you use a USB wireless type set for the keyboard and mouse, you only need one USB child, and you can also use a Bluetooth connection for the speakers and mouse, but it's just barely enough for the number of USB ports on a desktop PC. So, you might want to prepare a hub.
The design is a bit elaborate for a Chinese mini PC. The triangle in the corner is probably the power button.
The bottom of the device is also quite flashy. The bottom of the T-Bao TBOOK MN45 is also quite flashy, which may not be to everyone's liking, but it's certainly unique, especially since other companies' products all look like lunch boxes.
The top image is the front, and the bottom is the back. You can see the layout of the input and output ports. The TBOOK MN45 does not have a battery, so the Type-C port needs to be connected to a power source at all times. The TBOOK MN45 is not equipped with a battery, so this Type-C port must be connected to a power source at all times, effectively making it useless for connecting peripherals or transmitting data.
The AC adapter for this product is a 65W GaN, PD compatible. No, but this product doesn't have a battery, right? I thought, But this product doesn't have a battery, so why… But when I look at the picture, I see that it has a USB port in addition to the one for powering the main unit, so it can be used as a GaN PD charger in addition to powering the TBOOK MN45. This might be unexpectedly convenient…