Teclast A60 Pro 22.5W PD 57000mAh Power Bank
The Teclast A60 Pro is a really useful companion for a longer absence and even at home, as it will power our devices for an awful long time even in the event of a longer power outage, thanks to its 57,000 mAh capacity. It also has a display, supports fast charging and can charge up to 4 devices at once, including laptops that can be charged via the Type-C input.
We used to joke that it was brick, but in this case it is no longer so much of a joke as it is 1.2kg and 163x77x63mm in size. That is, although not small, it is, of course, plenty of portability.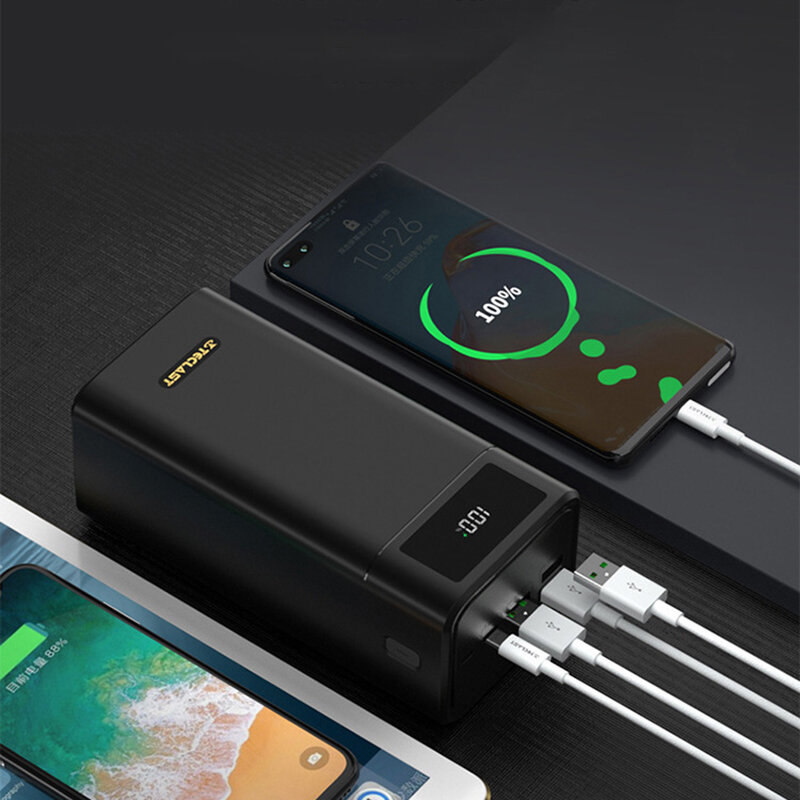 The capacity is 57,000 mAh, of which if only 70% can be extracted, we are talking about 40,000 mAh transferable capacity, which is enough to charge 10x in the case of an average phone, so it can be powered for 2 weeks in case of not extremely intensive use.
However, an average ultrabook category laptop can also be charged with it or 4-6x, so a work week can come out without power.
It can charge a total of four outputs with 22.5W of power, up to 5A. 1 Type-C, through which laptops can also be fed. the Teclast A60 Pro power bank can be charged on both Type-C and micro USB inputs: 5V/2.4A, 9V/2A.