Teclast T30 Pro Tablet PC
Just announced, the solution is a great classic under Android 10.0 and obviously with Play Store support. The Teclast T30 Pro does not seek to revolutionize the format but offers the classic ingredients of a good tablet. It sounds silly but finding today a solution of this type is difficult to find as manufacturers have abandoned this format.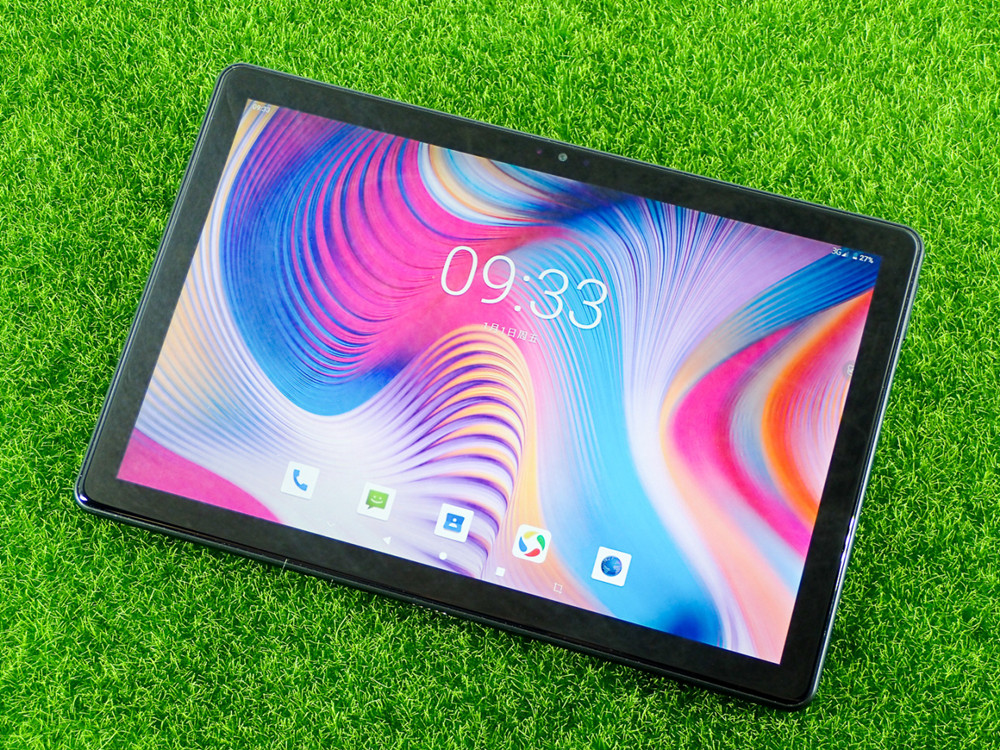 So, I keep an eye out for new product arrivals to try to find the rare pearl, the Tablet PC that will be able to take up the torch of a simple and effective consultation product for not too much money. Lenovo was the best for a while with an excellent small P8 tablet but it is no longer available. The Teclast T30 Pro could pick up the torch.
At the heart of this T30 Pro is a SoC MT6771, Mediatek's codename for the Helio P70, a mid-range SoC initially designed primarily to build smartphones that are well positioned in terms of price. This solution combines eight cores etched in 12 nm by TSMC. There are 4 Cortex-A73 cores clocked at 2.1 GHz and 4 Cortex-A53 cores clocked at 2 GHz. The graphic part is left to the good care of a Mali G72 MP3 solution. Also note an integrated APU for AI treatments. This element of the SoC will be clocked at 525 MHz and will run with the NeuroPilot tools of the brand.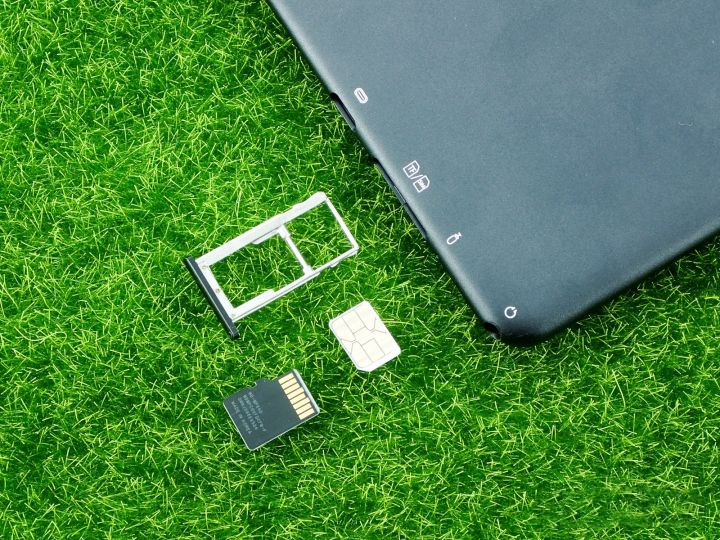 The RAM increases to 6GB of DDR4, which is sufficient for full usage of a tablet of this format. The 10.2″ display offers a slightly higher definition than FullHD with a 1920 x 1200 pixels IPS panel. It is obviously tactile, capacitive and multi-dot. The storage is 128 GB of basic storage, enough to host Android 10.0 very conveniently. A MicroSDXC card reader is also proposed to extend the tablet's capacities.
But one of the strong points of this Teclast T30 Pro comes from its connectivity. The Mediatek chip obviously offers Wifi5 and Bluetooth 5.0. But it also offers a 4G modem that will allow speeds up to 300 Mbps. This will transform this large 10.2″ screen into a nomadic machine for mobile uses such as GPS thanks to the embedded module. The tablet will also be a consultation tool or a portable cinema depending on your 4G package. Calling will also be possible with this machine. If the idea of making a phone call with a tablet of more than 10 inches seems absurd, we must put this in perspective with the arrival of excellent Bluetooth headset solutions allowing the passage of calls and listening to music for about fifteen euros.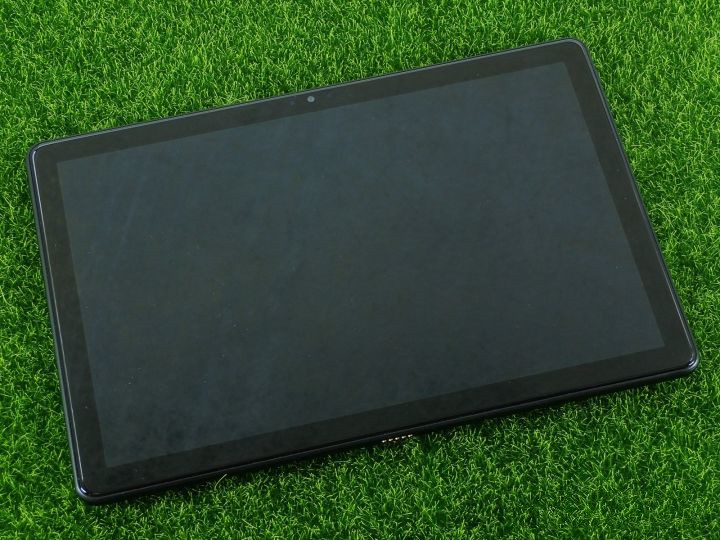 The rest of the equipment is standard with two on-board cameras: A 5MP in front and an 8MP at the back of the camera with a LED flash. The battery is an 8000 mAh which announces, according to the manufacturer, 11 hours of continuous video. The connectivity includes a USB Type-C port, a 3.5 mm jack port audio and even a docking interface to add a keyboard dock. The Teclast T30 Pro is 24.90 cm wide, 13.50 cm high and 8.5 mm thick.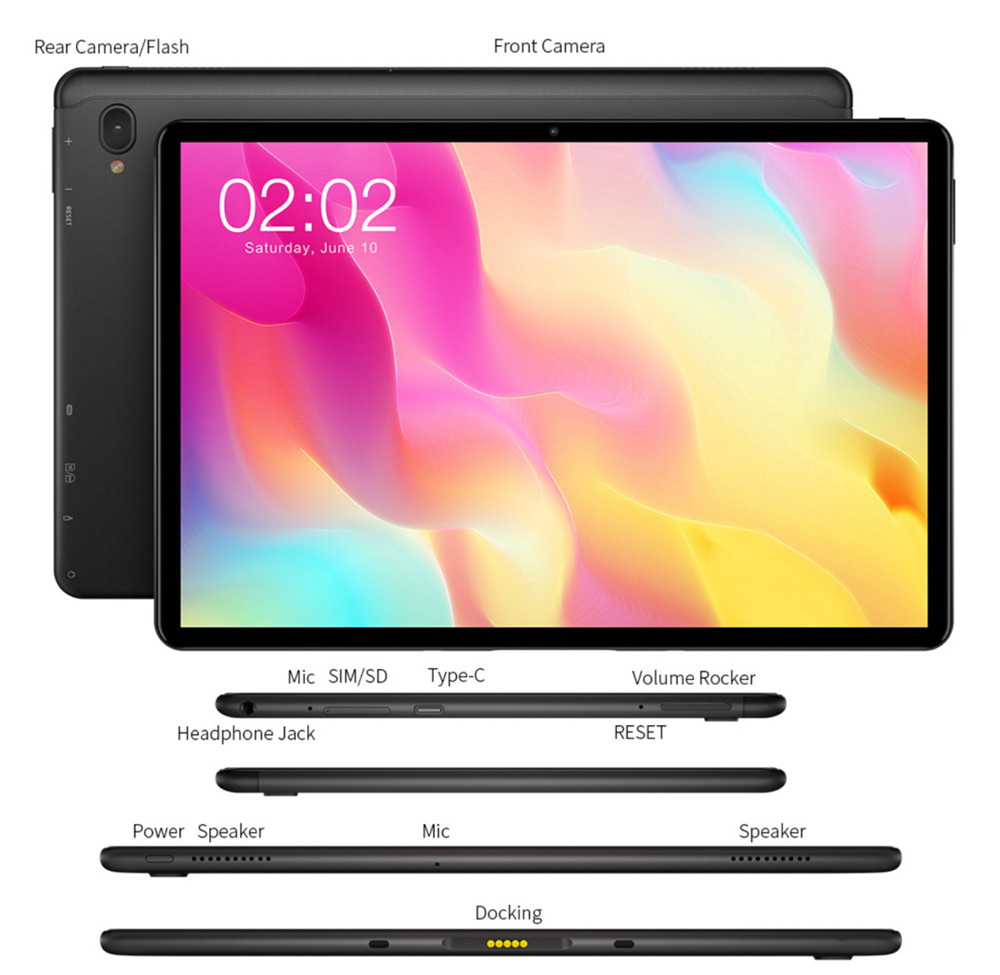 In short, there are still unknowns around this Teclast T30 Pro with a date of availability still unclear, a price that is not yet determined, dock and stylus options as well as technical information that remain pending such as the quality of assembly of the whole, the real autonomy of the machine and other small surprises of this type. Nevertheless, the tablet is still a solution to watch for anyone looking for a solution to consult this template.