TOPSKY PRIME II FPV Goggles with DVR Built-in Replaceable 5V 2000mAh Battery for FPV Racing Drone
At Topsky, you already knew the F7X immersion glasses and the 5.8 GHz reception watch. Here is a new model. Ready to compete with the Fatsharks and Orqa? No, that's not what it's about: this pair of immersion TOPSKY PRIME II glasses is offered at a very light price since it is announced at $115.99 at Banggood.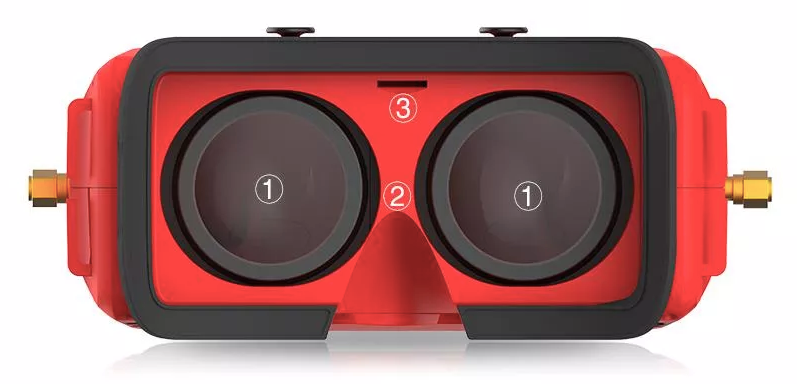 The definition of the two 2.4-inch displays is 480 x 320 pixels, in 4:3, with a FOV of 76°. It is possible to adjust the inter-pupil space between 58 and 72 mm, as well as the diopter. Inside the glasses is a 5.8 GHz Diversity receiver compatible with 48 channels. The little extras? It is possible to record flights with an integrated DVR, cut the video receiver to input the image through a Jack jack. Topsky delivers a face pad. Any last strong points? The battery is a removable 2000 mAh, which can be charged via USB. Oh, a little something that matters? There is an on/off button.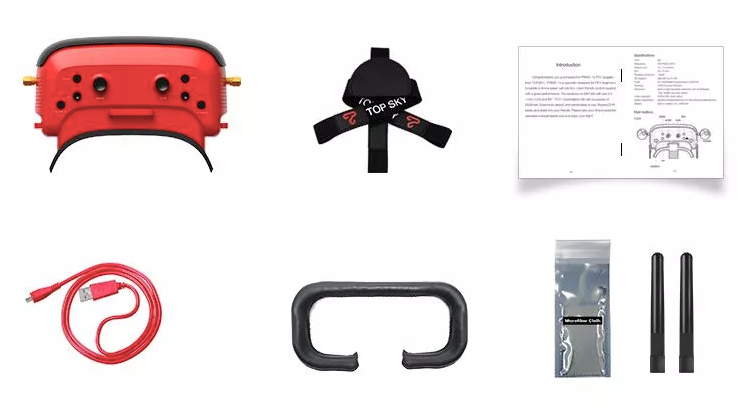 It is obviously not a state-of-the-art immersion device, but it allows you to buy the TOPSKY PRIME II FPV Goggles at a low price or to have a spare pair in case the very expensive top glasses drop in the middle of the session. I'll tell you more when I put them on my nose….