Tronsmart Spunky Pro Bluetooth 5.0 TWS Earbuds
Last March, Tronsmart company presented fully wireless headphones Encore Spunky Buds. They were recognized as one of the best headphones in the UK due to their stylish design, compact size and high quality sound. After 15 months Tronsmart announced new fully wireless headphones. The novelty is called Spunky Pro. This is an improved version of Encore Spunky Buds, which is aimed at music lovers and meets all the requirements for sound quality. Tronsmart Spunky Pro opens a new chapter in the development of TWS headphones. Let's see what came of it.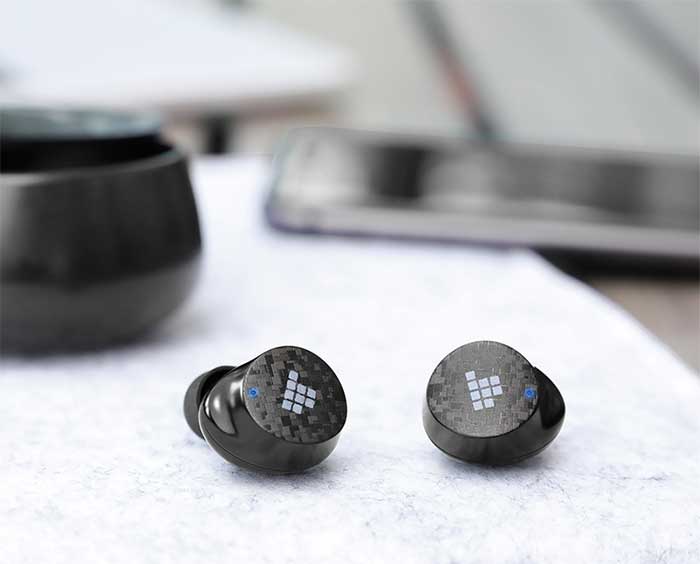 TWS headphones have already become a familiar accessory for smartphones and players – it is difficult to surprise the user with them. But there are also special models. Tronsmart Spunky Pro is a fully wireless headset with an unusual case, 18 hours of battery life and a case, which is not afraid of walking in rainy weather.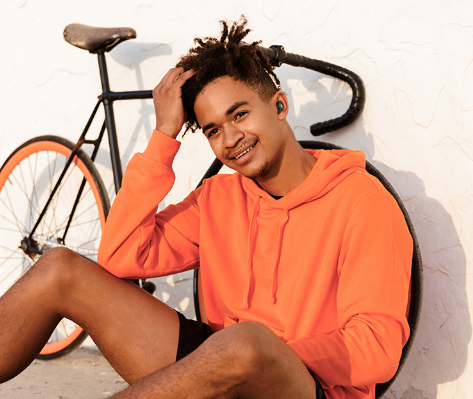 The headphones are connected to the audio source using the energy-efficient Bluetooth 5.0 protocol. Built-in battery capacity will last for 3.5 hours of continuous playback, and the battery dock will give you four more full charges. In total, it's 18 hours of listening to music, even if there are no outlets nearby. The docking station itself can be charged using either a USB Type-C cable or a Qi standard wireless storage device.

The Tronsmart Spunky Pro is IPX5 protected from sweat and splashes of water and can be used even during intensive workouts or jogging in the rain without fear of breakage. The headset supports voice assistant functions on your smartphone and gesture control – no need to fumble with the remote control. Earphones are also equipped with several pairs of ear cushions of different sizes for individual fitting and comfortable wearing.
Tronsmart Spunky Pro is one of the best choices if you need good and comfortable headphones with high quality sound, which can provide the best experience of listening to music.