Ulefone Note 6 smartphone
Ulefone has released an ultra-budget smartphone Ulefone Note 6. They started the countdown of the Note lineup with the number 7 – the first model was Ulefone Note 7. They came to Ulefone Note 11P. Now they decided to continue counting in reverse order. The next model, logically, should be called Ulefone Note 5.
The smartphone itself is extremely simple, clear, cheap and boring. As the operating system is used Android Go Edition. There is no support for LTE networks.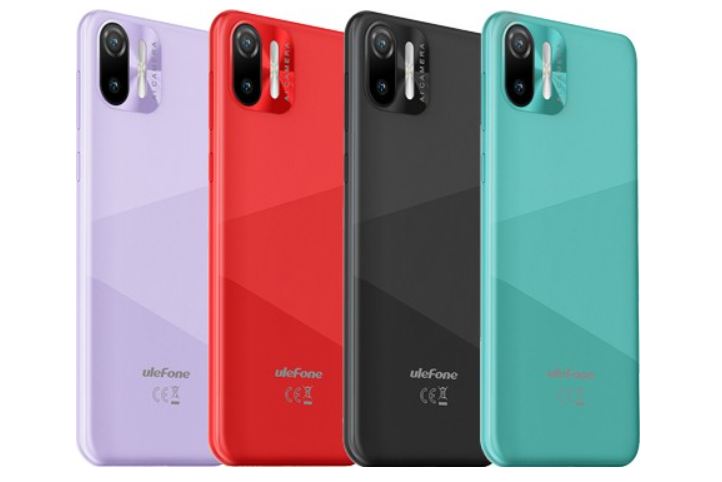 The chipset is a weak Unisoc SC7731E, with a lot of luck you can expect forty thousand points in AnTuTu. The minimum possible amount of RAM – 1 GB. Things are better with permanent memory, as much as 32 GB. Plus there is a dedicated slot for a memory card.
The screen by modern standards can be considered small, 6.1″. Resolution HD+, 720×1560 (which at this diagonal gives a tolerable 282 dots per inch). The battery is not too capacious, 3,300 mAh.
The rear camera looks double, but the second module, apparently, is a sham. The main camera is 5MP (whether there is autofocus is not specified). The front camera, too, of course, is modest, only 2MP.
There is no NFC, no fingerprint scanner, only single-band Wi-Fi, and ancient Micro USB. The smartphone is not yet visible on AliExpress. The price listed on the official site is quite modest – only $89.99.