Ulefone Power Armor 14 Rugged Phone
According to leaked information listed on the event page on Ulefone's official website, Power Armor 14 is powered by a 10000mAh battery, as said above, it supports 15W wireless charging. Under the hood is the MediaTek Helio G35 processor that is coupled with 4GB of RAM and 64GB of memory. The 6.52-inch teardrop-shaped display and 16MP selfie camera are on the front, while the 20MP triple rear camera. The fingerprint sensor is integrated in the power button area, very convenient for unlocking the phone. It also supports NFC and FM radio without headphones. As for software, the Power Armor 14 runs the latest Android 11 operating system.
At the end of July this year, the company Ulefone introduced the unbreakable smartphone Power Armor 13 with a giant battery capacity of 13,200 mAh, and now the manufacturer has announced the successor of this model.
Ulefone Power Armor 14 also received a protected version and a large battery, although its capacity will be reduced to 10000 mAh. This information is listed on the official website of Ulefone, which also says that it will support 15-watt charging.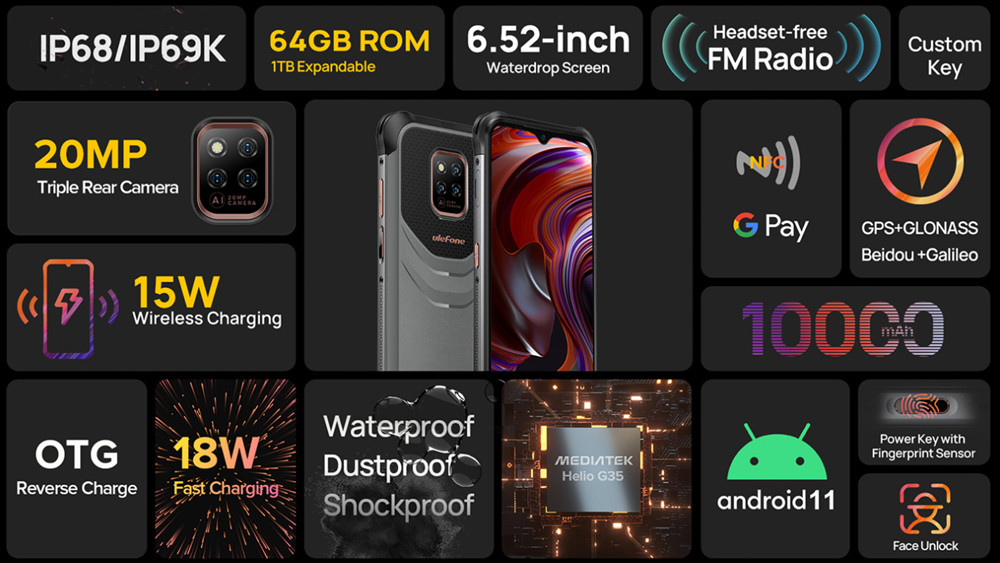 The successor of the unbreakable smartphone with a giant battery Power Armor 13 was presented.
The smartphone will feature the MediaTek Helio G35 single-chip system combined with 4 GB of RAM and 64 GB of built-in flash memory. The device will get a 6.52-inch drop-cut screen and a 16-megapixel front-facing camera. The triple main camera includes a 20-megapixel main image sensor.
A fingerprint scanner is built into the power button. The phone also supports NFC for contactless payments and FM radio without a headset. As for software, the Power Armor 14 runs the Android 11 operating system.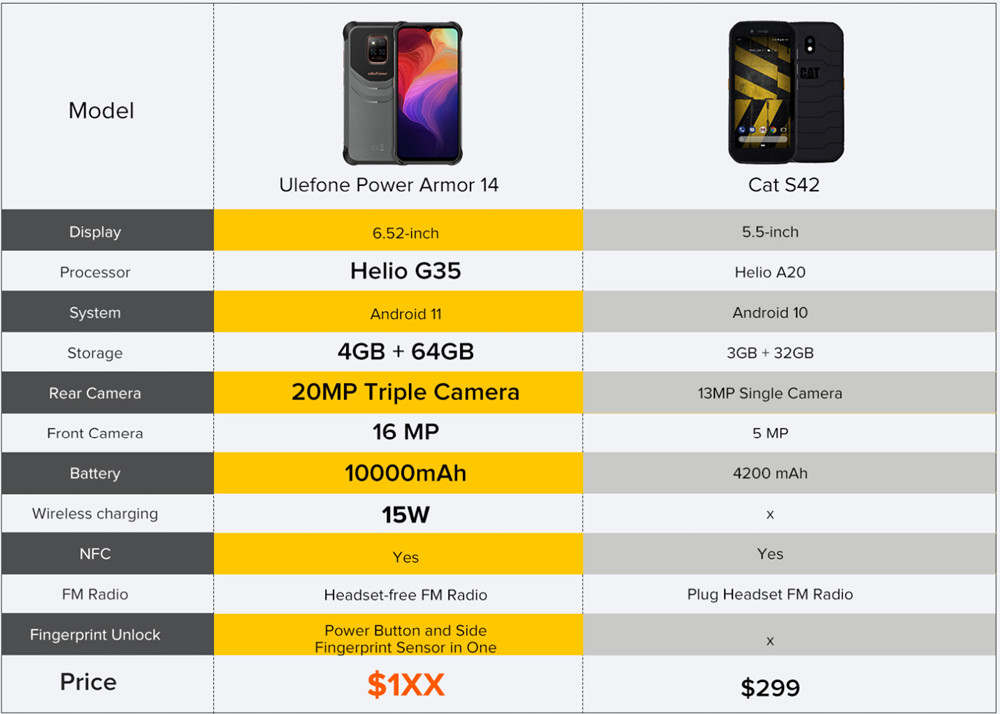 The exact price has not been leaked. But according to the event page, Ulefone will hold Creator Awards program from October 10 to 24, create videos and share them on social platforms, you will receive a coupon worth $20 to buy Power Armor 14 and have a chance to win free phones. In addition, if you purchase Power Armor 14 and make a presentation video or a hands-on video between November 1 and January 1, you will have a chance to win money.