UMIDIGI A3S will be the most affordable Android 10 smartphone
Did you want a mobile with Android 10 that costs less than 100 USD? Well, it seems that UMIDIGI has heard your prayers. Although many thought that the latest version of Android was not intended for such cheap mobiles, there is an interesting smartphone approaching that proves the opposite. Next we'll tell you the features and price of the UMIDIGI A3S, the cheapest mobile with Android 10. You'll love it! If you wanted a cheap mobile with Android 10, then the UMIDIGI A3S is for you.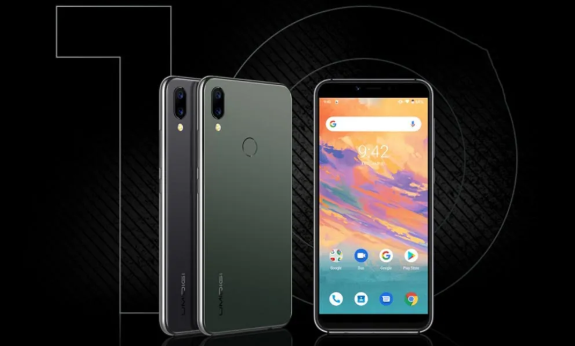 It's true, not all features have been filtered yet on this cheap mobile with Android 10. However, it is quite clear that it will be a simple but sufficient smartphone. There are few low-end devices that have the latest version of Android, as most run Android 9 or Android 8. For this reason, the UMIDIGI A3S stands out against a large number of phones with similar specifications and prices.
Thanks to the photos we can confirm that the A3S will come with a double rear camera and a fingerprint sensor. It will also come in two color variants: Space Grey and Midnight Green. On the other hand, it is necessary to emphasize that it is a mobile with big bevels and without notch. In addition, everything points to the fact that its screen will be finished 2.5D with metal frame. Without a doubt, this is a fairly cheap mobile with decent features.
The launch price of the UMIDIGI A3S will be 60 dollars, about 54 euros at the exchange rate. This mobile will hit the market at the beginning of next month. As you must be thinking, the UMIDIGI A3S could be the perfect gift for the Christmas season.