UMIDIGI BISON Pro rugged phone With Helio G80 CPU
The company Umidigi, which last year released a series of secure smartphones Bison, announced the model Umidigi Bison Pro, and also confirmed its key specifications.
The smartphone is powered by the MediaTek Helio G80 single-chip system, it will get up to 8 GB of RAM and 128 GB of flash memory. It has a triple camera with a 48MP main image sensor made by Sony. In addition, it will get an infrared thermometer, which will allow to determine the temperature of the body and various surfaces. The front camera has a resolution of 24MP.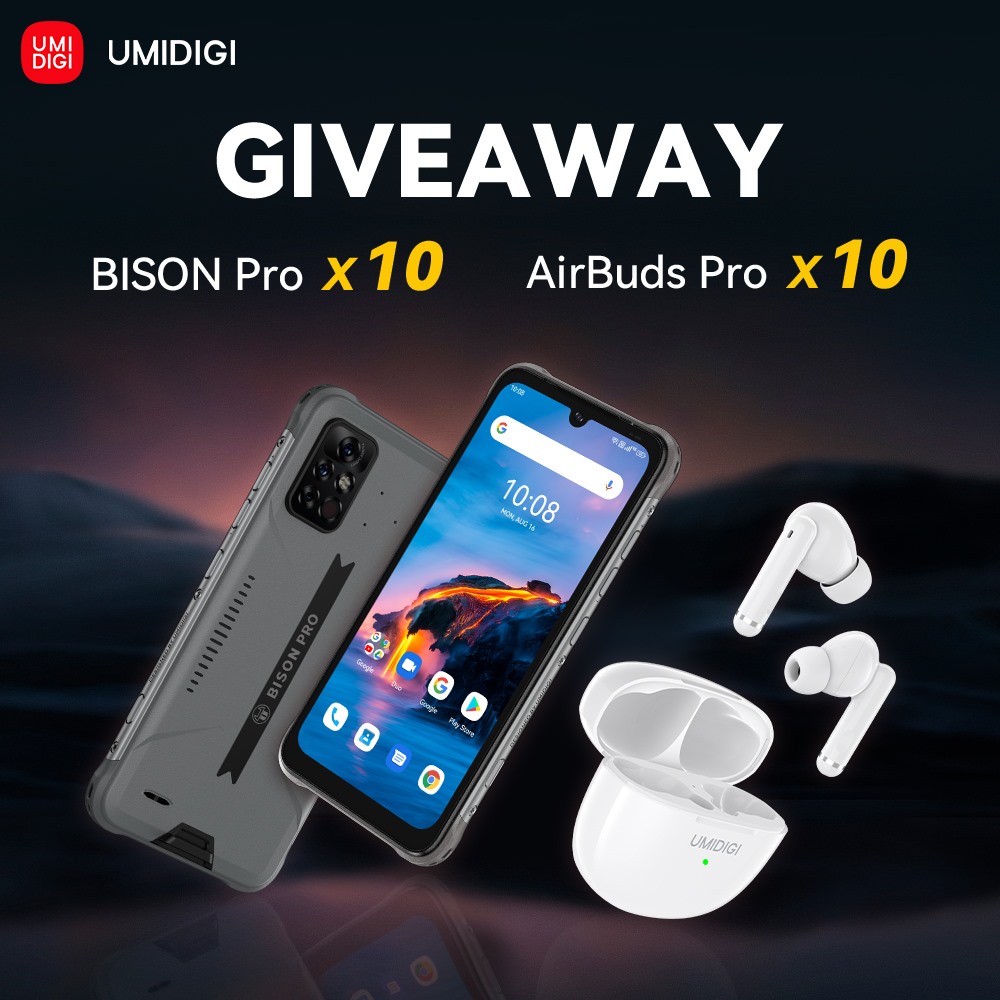 The smartphone is equipped with a 6.3-inch FHD+ display. The Bison Pro is equipped with a liquid cooling system and a 5,000mAh battery with 18W fast charging capability. In addition, the Bison Pro is equipped with a Bosch altimeter and barometer.
Umidigi Bison Pro is IP69K rated, which means that it not only withstands being submerged under water, but can also work in high-pressure, high-temperature washing conditions. At the same time it is scratch and shock resistant – the smartphone withstands drops from a height of 1.5 m on a hard surface.
During the advertising campaign, Umidigi will give away 10 Umidigi Bison Pro smartphones and Umidigi AirBuds Pro noise-canceling headphones.