UMIDIGI BISON GT2 5G rugged phone
Today, the official UMIDIGI Twitter account announced that the UMIDIGI BISON GT2 5G series rugged phone will be coming soon.
The previous model, the UMIDIGI BISON GT, is the highest-end model among the subdivided UMIDIGI toughness smartphones and uses MediaTek Helio G95 as the SoC with high processing power. Since the UMIDIGI BISON GT2 5G is the successor of the BISON GT2, it is expected to use a SoC with the same or better processing power. Also, since it is described as a "series," we can assume that there will be both unmarked and Pro models, just like the GT.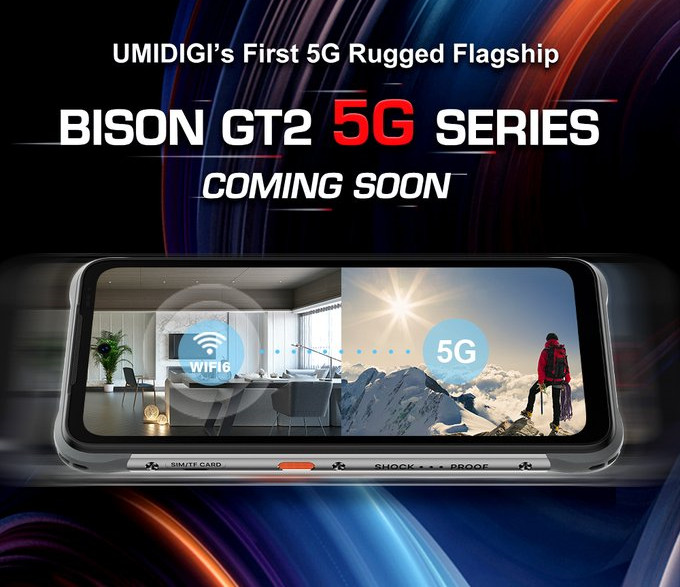 It is also likely that the device will be equipped with the Dimensity series of SoCs made by MediaTek, as it is the manufacturer's first device to support 5G communication. If this is the case, it means that UMIDIGI, which has been using a lot of old, outdated SoCs in many of its products, has made a big step forward as a smartphone manufacturer. We can also expect a lateral expansion to the top-end models of the A13 series that will be introduced in the future, which may lead to a significant increase in sales.
Unfortunately, we don't have any information other than these images yet, so we can only speculate, but the release of the UMIDIGI BISON GT2 5G will be a major turning point for UMIDIGI. Let's wait for more information from the manufacturer.