Xiaomi VIOMI V9 Wireless Handheld Vacuum Cleaner
The Sub-Brand of Xiaomi, VIOMI launched a new wireless handheld vacuum cleaner that called V9. It uses a DC brushless motor with a speed of up to 100,000 revolutions per minute. It can provide 120AW super suction power, professional cyclone separation technology to ensure dust and gas separation. The appearance is very beautiful, the workmanship is exquisite, the feel is very good, the installation is simple and convenient, the sound is very small, the operation is very convenient and quick, the vacuuming effect is very good and clean, the endurance is super, the cost performance is worth starting!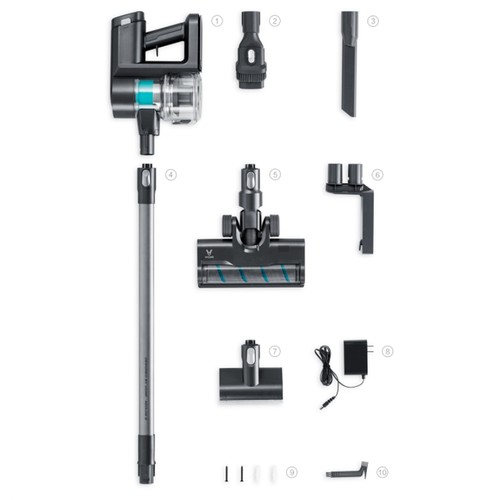 The overall appearance of VIOMI V9 handheld wireless vacuum cleaner is sleek and simple. The tone-on-tone gray system is used throughout the body. The handle and the suction head are in space gray, and the middle aluminum alloy tube is made of silver gray. The biggest feature of the middle color is the versatile. No matter the decoration style of the home is variable, it can be easily integrated into it. Of course, the stain resistance performance is also excellent.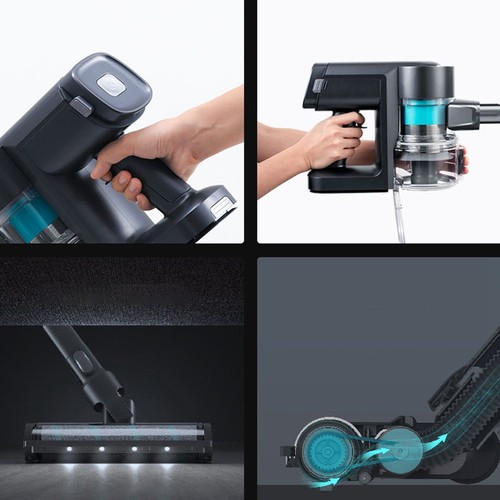 It uses three levels of suction adjustment. The MAX mode is suitable for carpets, cat racks, and huge dirty scenes, and can swallow large particles; the standard mode is suitable for daily floor dust removal, bed mattresses and mites; energy-saving mode is suitable for use in the car The keyboard is clean, and of course the battery life is even more powerful.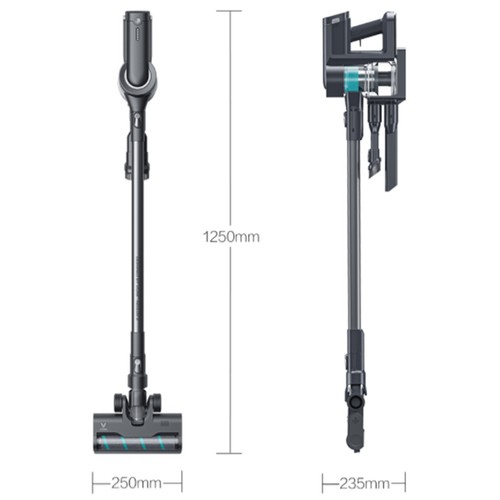 It can suck for 10 minutes with the highest-grade suction bed. Dust removal effect: vacuum cleaner with rag can keep the floor of the house clean and tidy. Convenience: very convenient. Noise level: acceptable endurance: 10 minutes, you can clean a room. Other features: enhance the texture of the work. Suction bed, ground suction, air suction, sofa suction.
Great suction power, good vacuum effect, low noise is acceptable, equipped with a variety of joints, can also be used as a car vacuum cleaner, the most important thing is where to go VIOMI V9 wirelessly wherever you go, no obstacles! The battery capacity is very large, it can easily clean house of 140 square meters still has surplus electricity.