Xiaomi VIOMI VXNF02 800W Desktop 60° Wide Angle Heater with Cold and Warm
VIOMI VXNF02 heater adopts PTC ceramic heating technology, 600W ceramic heating, non-luminous, no open fire, safe and energy-saving long life. Large wide-angle air supply, ABS fire protection shell, dump power cut-off, cold air mode is natural wind, it uses efficient convection air way, extremely fast heat dissipation, so that heat flow throughout the environment.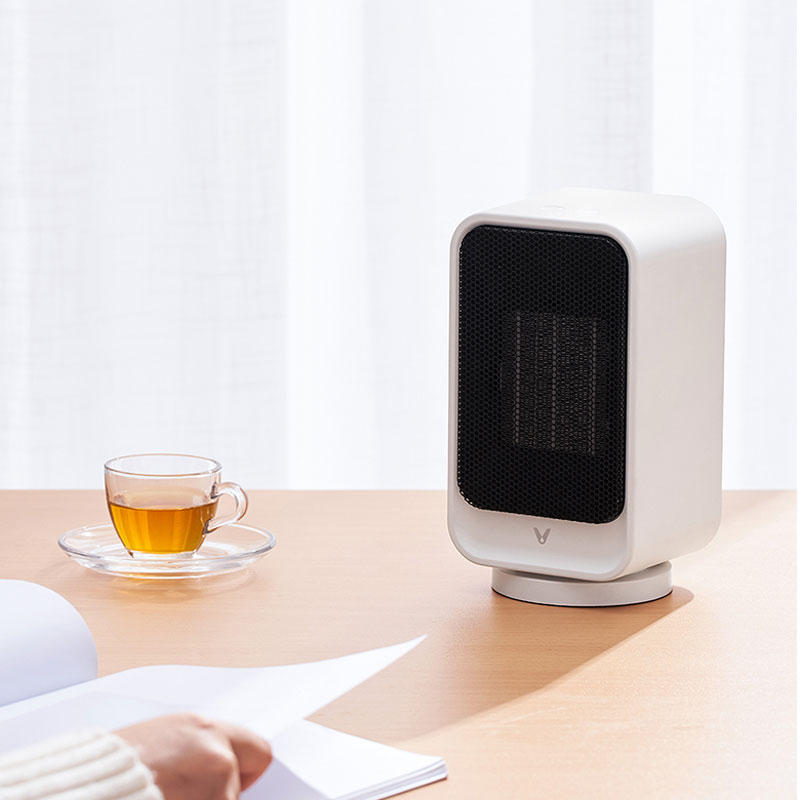 VIOMI VXNF02 desktop heater, portable design, runway decorative ring, beautiful appearance. Dummy shaking head design brings 60° wide-angle air supply, stainless steel mesh air outlet makes the air even and stable, and the air feeling is comfortable. Intelligent dumping and power failure, built-in temperature control switch and temperature fuse dual protection, can keep the temperature constant, but also effectively prevent accidents; Cold and warm air one-button touch switch. Removable air inlet screen, bar-shaped texture easy to clean, honeycomb activated carbon sponge, to prevent large particles of dust into. Use ABS flame retardant fireproof enclosure with warm and cold wind indicator light.