VONTAR KK MAX TV Box
A new TV-top box called VONTAR KK MAX, powered by the new Rockchip RK3566 processor and running Android 11, is now available on Aliexpress. In addition, an important feature is the availability of up to 8 GB of RAM.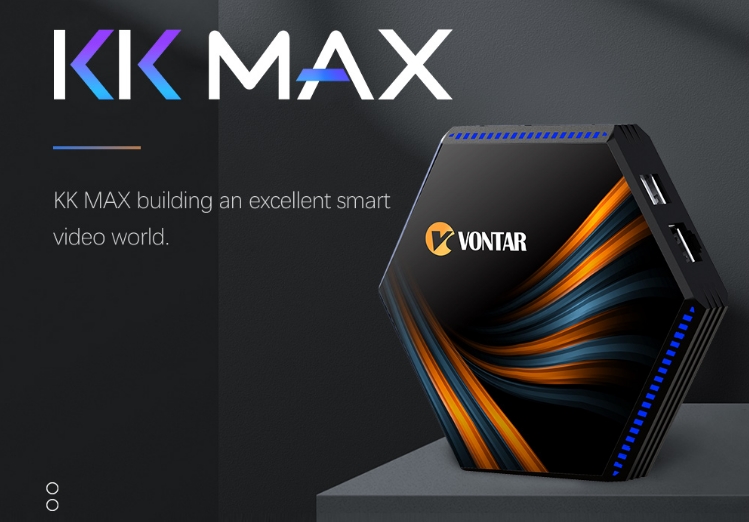 We've already looked at some TV set-top boxes with a similar configuration (Rockchip RK3566 SoC, Android 11, up to 8GB of RAM) – these are the T95 Plus, H96 MAX and X88 PRO 20 models, which use this quad-core chip with low-power 64-bit ARM Cortex-A55 processors that run at up to 1.99 GHz, with a Mali-G52-2EE GPU and an iA NPU with 0.8 TOPS.
It supports VP9, H.265 and HDR10 and HLG standards, but does not support the current AV1 codec (like Amlogic S905X4). It is noteworthy that this chip supports several interfaces, including PCIe and SATA, but these features are not used in such not expensive set-top boxes. Read more about the Rockchip RK3566 SoC here. There is 4 or 8 GB of DDR3 RAM and 32 or 64 GB of eMMc storage.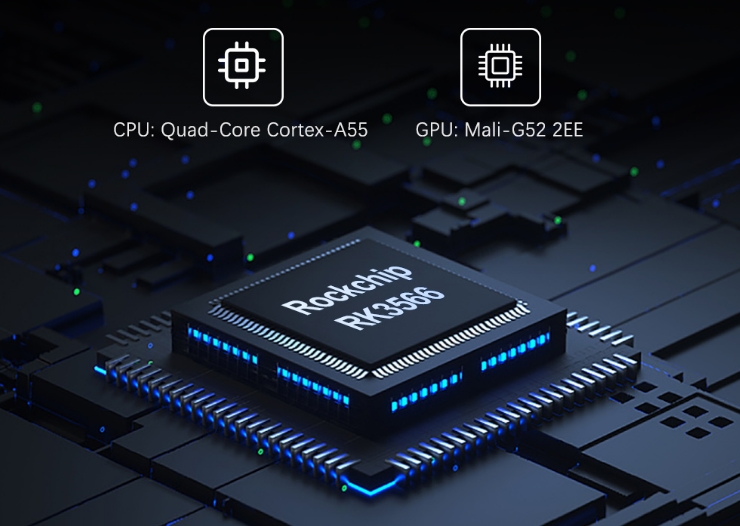 There is also a micro SD card slot to expand the storage capacity. The novelty uses the new Android 11 operating system. You can fully customize the layout of shortcuts on the main screen, as well as apply a custom wallpaper.
Wireless capabilities include dual-band Wi-Fi AC with internal antenna and Bluetooth 4.0. On the chassis are the following connectors: USB 3.0 and USB 2.0 port, SPDIF digital audio output, Gigabit Ethernet port and HDMI 2.0a video output with support for resolutions up to 4k at 60 Hz. The package includes a power supply, HDMI cable, user manual and remote control. The top cover has RGB color backlighting on the sides, and the front panel has a small display that shows the time and status icons.
If you are interested, please click on our purchase link to buy it!