Wanbo T2 Pro 4K Portable Home Theater Projector
Xiaomi has launched a new projector on Youpin crowdfunding platform. This projector, called Wanbo T2 Free Projector, is affordable at $85. However, today we found another upgraded version of similar products appearing on the Internet. The model is T2 Pro. Obviously, this is a product with better hardware configuration. In fact, the most important difference is that Wanbo T2 Pro projector supports 4K resolution.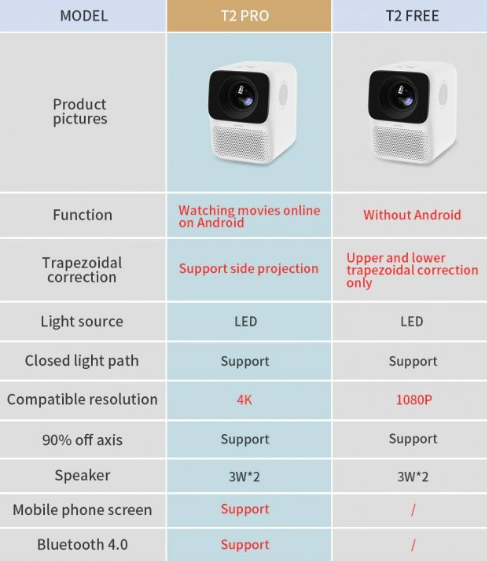 The Wanbo T2 Pro Projector has a 150 ANSI lumen light source and is compatible with 1080 pixel resolution. The unit can project screen sizes from 40 to 120 inches from a distance of 1.5 to 3.0 meters. The projector will require manual focus, and the scroll button is located on the back. It also supports ±40° vertical trapezoidal distortion correction.
The Wanbo T2 Pro uses a completely enclosed internal circular cooling optics machine technology. This design completely eliminates the effects of dust build-up on the optical path, thereby extending the life of the projector.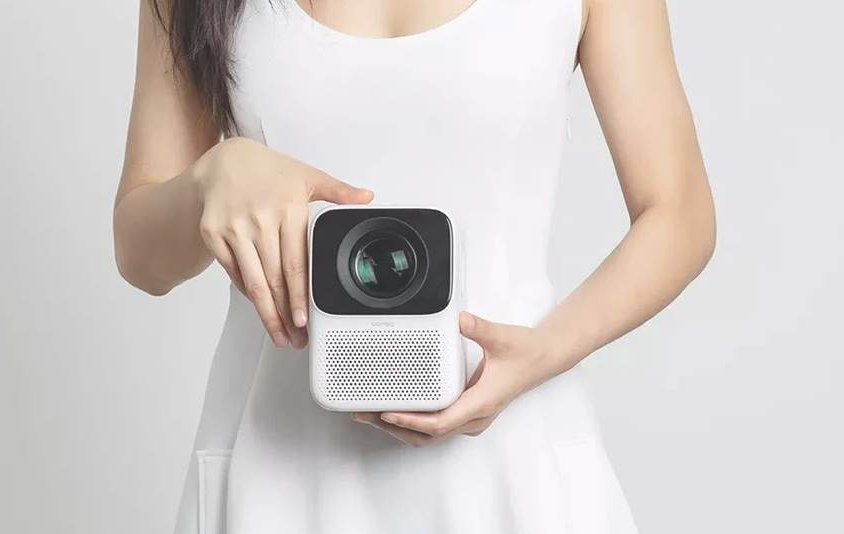 In addition, projectors use diffuse reflectance technology. Compared to self-illuminated imaging, diffuse reflections are softer, so there is less eye strain during prolonged observation.
The Wanbo T2 Pro projector is equipped with two 3W speakers on the left and right side of the projector. There is also a turbo fan inside the projector that circulates and dissipates the heat from the LCD screen inside the unit. The two fans inside the unit direct the airflow from the rear heat sink and chip processor channels, thus extending the life of the LED lamp. With good heat dissipation, the LED bulbs last up to 20,000 hours.
The projector has HDMI, AV and other inputs on the back for easy connection to devices such as laptops and TV boxes.