WECHIP V8 TV Box with Amlogic S905W
The new Amlogic S905W chipset is becoming more and more popular in the budget Android TV set-top boxes, which are appearing recently. Judging by the showcases of Chinese online stores, budget TV set-top boxes with the new SoC from Amlogic are already used by most manufacturers. Recall that this chip is a shortened version of the famous Soc Amlogic S905X, which does not support VP9 codec and limited decoding of video to 4K @ 30 fps (30 frames per second). As a result, the processor is cheaper than the S905X without any significant loss of performance.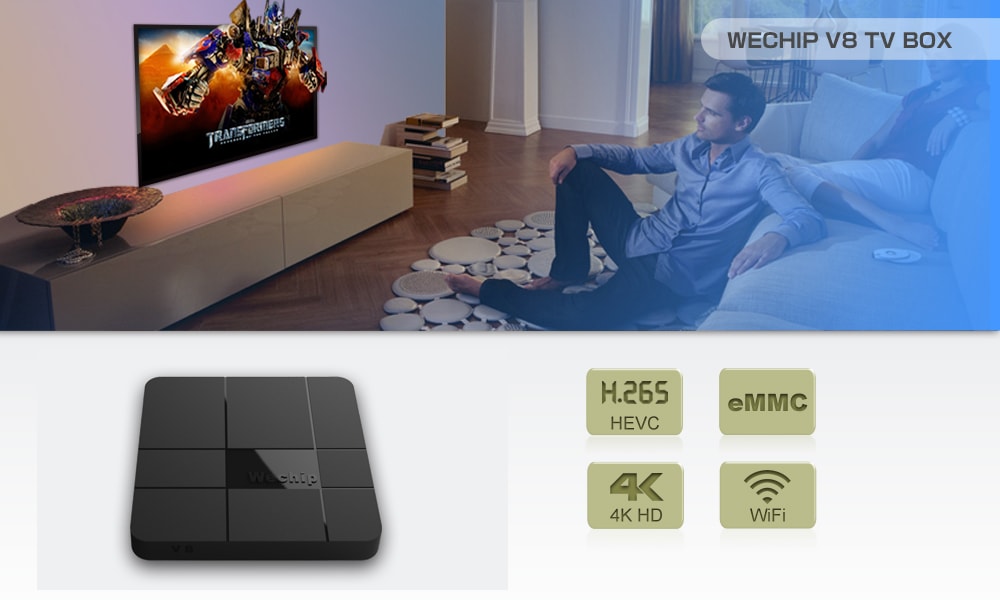 The new Wechip V8 TV-box is a classic TV box running on the Amlogic S905W processor and containing 2GB of DDR3 RAM and 16GB of internal eMMC memory. It supports playback of modern video formats, including H.265 to 4K video decoding at 30 frames per second. Present WiFi 2.4GHz without Bluetooth, controlled by the console operating system Android 7.1.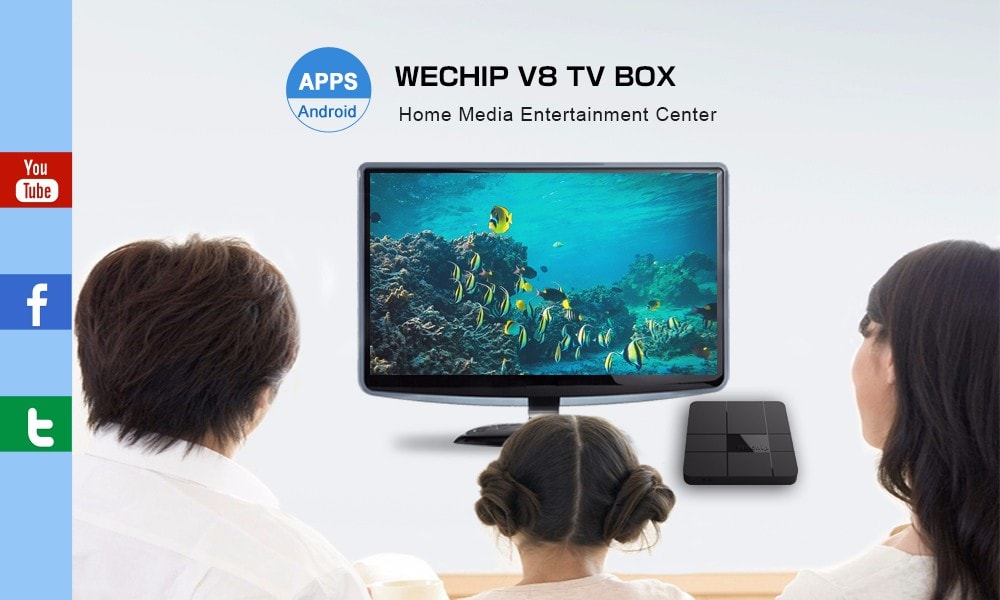 The Wechip V8 is positioned as an inexpensive TV box with a modern processor that provides the necessary functionality for the user and is recommended for use in conjunction with a TV set with a small diagonal. You can, among other things, give a second life to an old TV, which does not have an HDMI input, by connecting via analogue output. It will not allow you to launch bd3d.iso video, play powerful 3D games comfortably, but it does not require it. It can work perfectly as a regular media set-top box for watching online videos on Youtube, movies in online cinemas, TV channels, Internet surfing and other not complicated tasks. You can also play numerous popular games, fully use your browser, read the news online, communicate with friends in social networks.