XGIMI A2 Mstar 6A848 3GB RAM 16GB ROM 2600 ANSI Lumens 4K HDR 10 Laser TV Television
XGIMI's A2 laser screen-less television was released in September 2019. The product uses a metal housing with a 2 ° micro-arc fuselage, simple and stylish shape.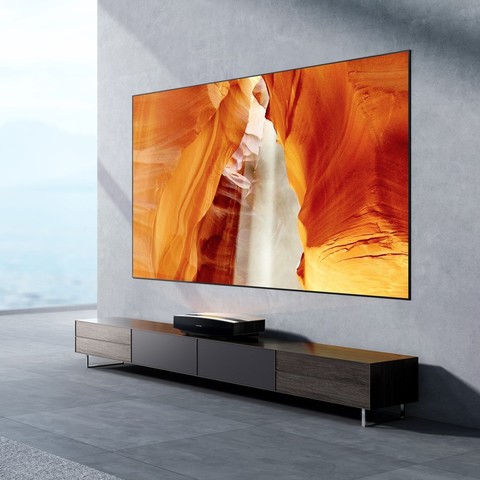 In terms of hardware, 0.2: 1 projection ratio, 15cm can cast a 100-inch picture, XGIMI A2 uses a 4K display chip, 3840*2160dpi ultra-high resolution. Use metal lens barrel, durable. It also uses Freefrom mirrors, strict control of distortion, stable imaging, "rock" seismic structure, aluminum and magnesium alloys, stable seismic. 2300ANSI lumen, fearless of ambient light. DCI-P3 superluminal gamut, restore more colorful. HDR10 + HLG decoding, with a more natural contrast between light and dark. 4*15W loudspeaker, 4*NBR bass diaphragm bass more vibrant, 2L air spring, oversized cavity, support 8-point trapezoidal correction.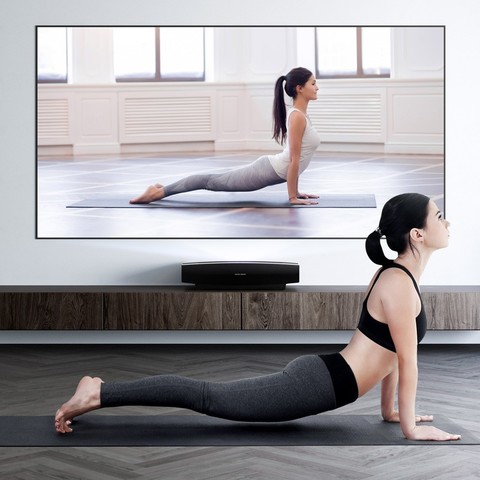 In terms of usage, the XGIMI A2 projector is equipped with GMUI 3.6 system, and together with more than 10 video platforms, it can enjoy a large amount of audio and video content. Built-in AI system, support offline voice, smart customer service, deep scene recognition. It is equipped with a new generation of flagship processors, 30% improvement in main frequency performance, 3GB + 16GB ultra-large operation memory, rich and complete interface settings, to meet a variety of peripheral connectivity.