XGIMI Aurora Rs Pro2 4K Projector
In recent years, smart projection products with excellent picture performance, large screen, rich content quickly gain a firm foothold in the market, the trend of replacing the TV as the new favorite family living room entertainment.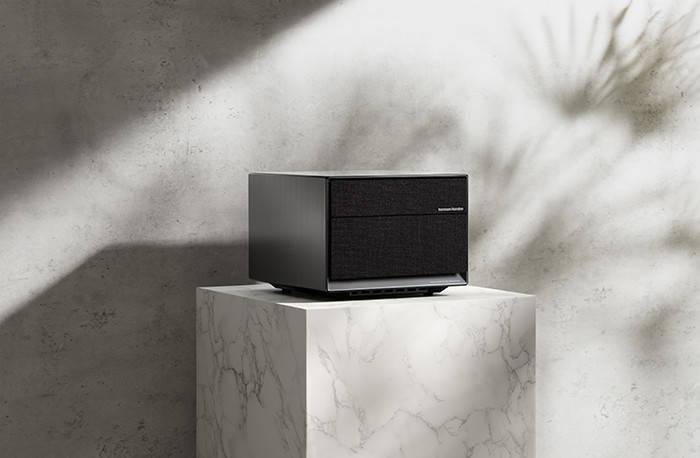 XGIMI has recently launched a new high-end home projector: XIGIMI RS Pro2, which comes in two versions, a deep-aperture version and a limited edition of Morning Gold. This new home projector features 2200 ANSI lumens and 4K UHD resolution, bringing a cinema-quality visual experience to users at home, and is equipped with Harman Kardon's patented audio, which supports DTS sound, bringing a large screen with immersive sound at the same time.
The appearance of XIGIMI RS Pro 2 looks very high-end, with an all-metal body that gives the whole machine a premium feel, and a brushed aluminum alloy process that shows off the high-end texture.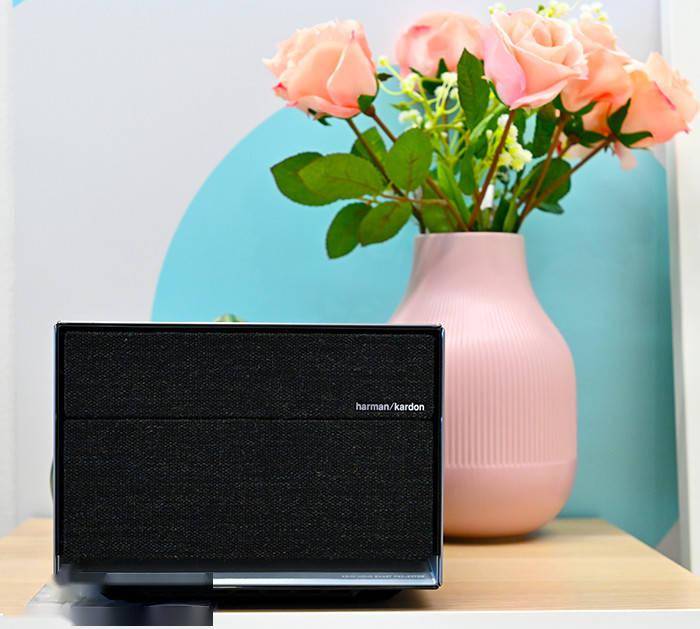 The front of the body is made of Danish textile manufacturing wool sound masking, after four-color warp and weft yarn weaving process is not only beautiful and elegant, but also has the advantages of stain resistance, flame retardant, taking into account the beauty and practicality.
This time, the XGIMI RS Pro2 has a stunning electric protection sliding door, which is automatically lowered after powering on. Not only does it serve to protect the lens, but it also gives the whole product a sense of over-the-top design and a sense of ritual every time it is turned on.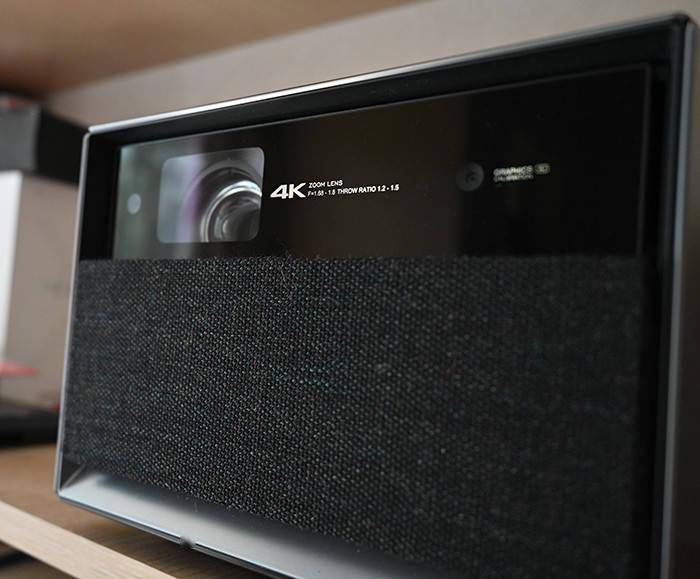 The back-end interfaces are, from left to right, power input, network interface, two HDMI, two USB, and optical and audio output interfaces. The interface configuration is complete and rich, basically meeting the external needs of game consoles, players, mobile hard drives and other devices.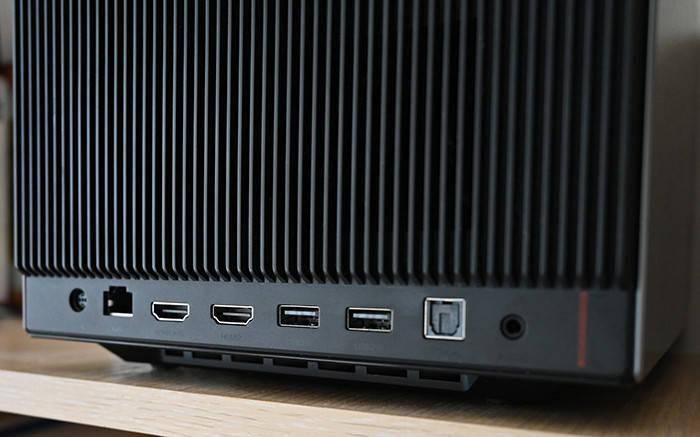 In actual experience, there are many pain points, such as insufficient brightness, the need to adapt to ambient light, and the need to be equipped with high resolution in large size, etc. Just one of these does not match will not give us a good viewing experience. The brightness of the upgraded XGIMI RS Pro 2 reaches 2200 ANSI lumens and supports 4K UHD resolution. It can give a clear display of the projected image even in the environment with light.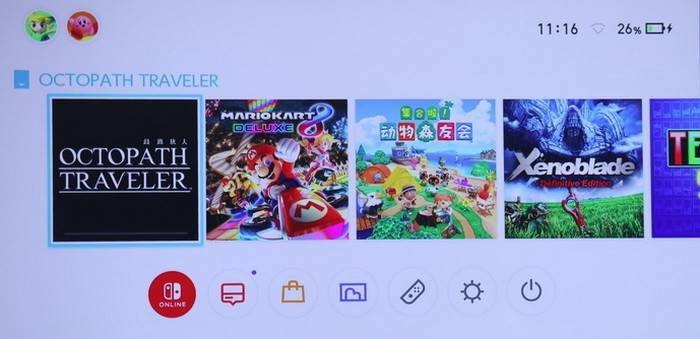 It uses a new multi-speed startup engine to achieve fast boot up and automatically complete keystone correction. And there are no boot-up ads during the whole boot-up process, so you can enjoy the big screen picture right after booting up.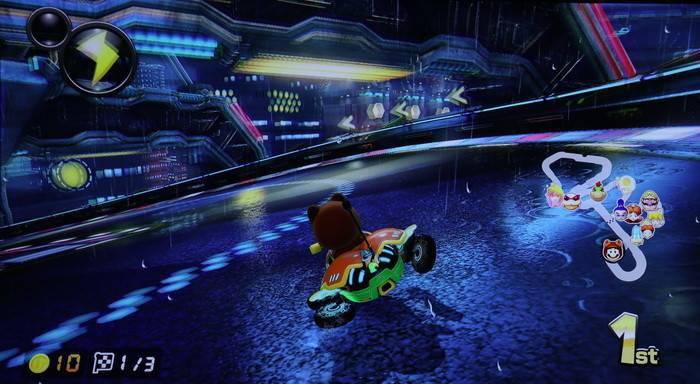 Another demand for the projector is for projecting games, in addition to watching movies. The experience of gaming on a larger screen is significantly better than that of a TV or monitor, and for some high-end gamers who are looking for a picture, a projector is the ideal picture output device. The RS Pro2 has a game mode, which automatically enters projection mode when a gaming device transmits a signal to the XGIMI RS Pro2 via HDMI, and optimizes the input signal to reduce latency.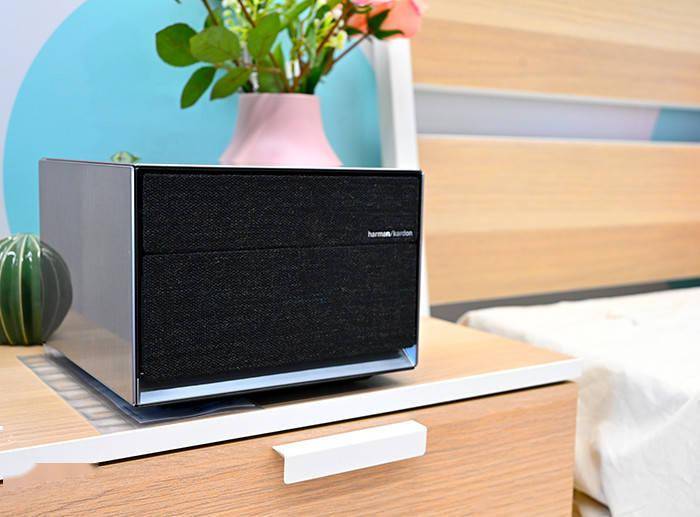 In terms of sound, XIGIMI RS Pro 2 uses a set of harman/kardon patented audio, and is equipped with DTS sound and harman/kardon AI sound, DTS sound can make the sound more three-dimensional, stronger sense of space, stronger immersion when watching movies, bringing a more shocking sound experience. harman/kardon AI sound can match different sound effects according to different films, giving full play to the patented audio performance. kardon's AI sound can match different sound effects according to different films, giving full play to the sound quality performance of the patented audio.
Therefore, this product is excellent in performance and function, not only has a convenient and useful intelligent system, but also has excellent picture quality and sound effects, for players who like large screens, RS Pro2 can be said to be the ideal product in their hearts.