XGIMI Play X DLP Portable Home Smart Mini Screenless TV Projector
In terms of core parameters, XGIMI Play X uses high-end RGBB four-channel optical structure and other technologies, which makes the product brightness can reach 600-800 lumens, so it can be said that it redefines the brightness of the portable projector. If you look at the price level, it is only a little more expensive than the 300 brightness of the base I used, very cost-effective.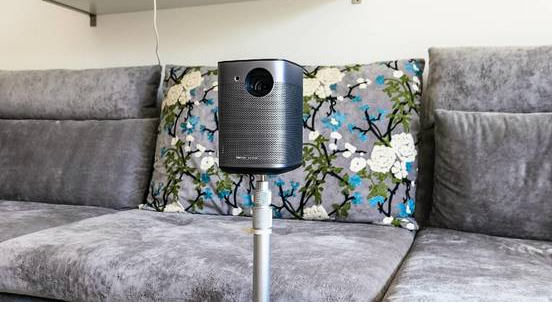 In terms of screen effects, the XGIMI Play X has a physical resolution of 1080P and features a powerful built-in system (quad-core 64-bit processor and dual DLP drivers) that parses 2K and 4K video source content. It can be read either from a built-in video class application or from a USB flash drive. The projector also supports the high-end projector's unique MEMC motion compensation technology, making it more comfortable to watch sporting events and action movies.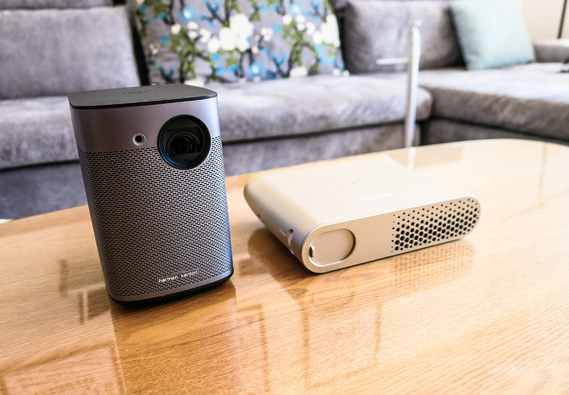 Note that this product also supports auto-focus and silent compensation, as long as the position changes will auto-focus, focusing speed is faster! At side view, that machine automatically corrects trapezoidal shape for various projection scenes. However, once trapezoidal correction is turned on, MEMC dynamic compensation is not available.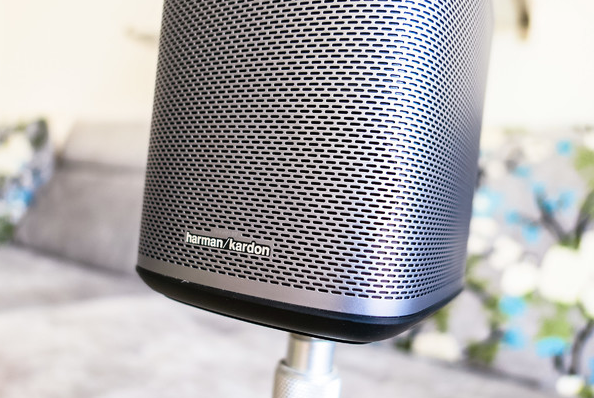 Looking at the picture again, XGIMI Play X shows good clarity, and still can accurately display every word detail at a longer distance, with sharp edges. Plus HDR10 decoding function and 27 image quality optimization technology, in the display of color is accurate and gorgeous, very pleasing to the eye!
The Play X features a built-in harman/kardon stereo that still brings stereo surround sound in a compact fuselage. Let you feel the sweet and shocking music! Sound parameters are unknown, but the actual feeling is very shocking, feeling more than 20W. Play X can play music independently when not on.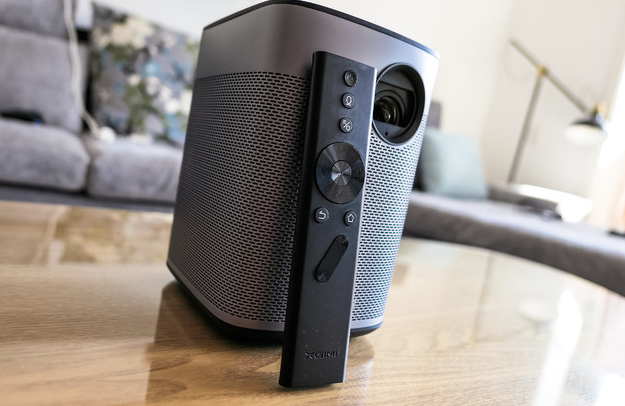 XGIMI things are generally made pretty good. Now the most fastidious thing to buy or eye edge, no matter what product beauty is very important, and this should be said to be Play X advantage! Silver gray hollowed-out grille with round and angular modeling concept makes the whole machine appear low-key atmosphere. Still fairly solid shell must also be ready to climb mountains and mountains with you! The whole machine is also extremely meticulous.
The 1.6 kg weight is also portable, as is being used only at home, where you can enjoy the latest movies after work by finding a white wall. Play X's wireless features will help you in the gym, cooking, childcare and other scenarios you can think of! The traditional projector wiring, moving are more troublesome, and the wireless Play X has no such problem. The frequency of use has been greatly increased!