Yuemi MK06C Mechanical Keyboard 104 Key Cherry Red Switch
In today's post we present to you the new mechanical keyboard manufactured by Xiaomi: the Xiaomi Yuemi MK06C Mechanical Keyboard. For the average user and gaming enthusiasts alike, this deluxe keyboard will meet quality expectations, with original Cherry PBT keys made in Germany, a 32-bit Sonix ARM MCU for increased performance, and a simple yet ergonomic and modern design. Don't miss anything about this keyboard, keep reading!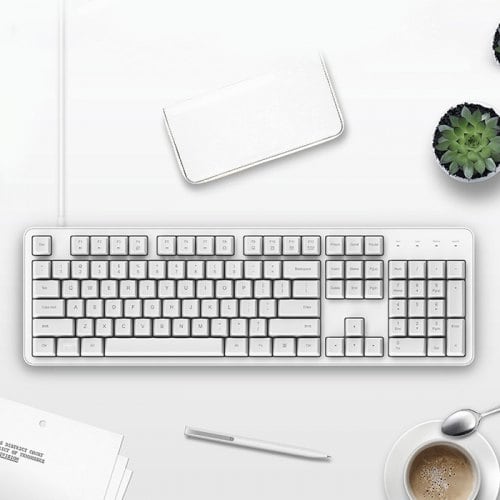 Beginning with the packaging, we have that the Xiaomi Yuemi MK06C Mechanical Keyboard comes inside its respective package with the following dimensions: 48 cm long, 16 cm wide and 6 cm high, which translate to 18.9 x 6.3 x 2.36 inches, and with an approximate weight of: 1.25 kg.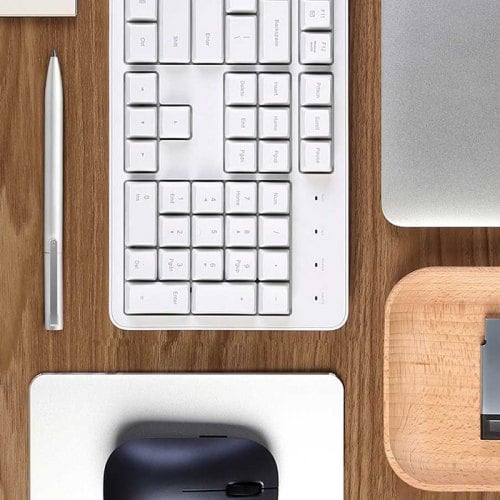 The Xiaomi Yuemi MK06C Mechanical Keyboard is a mechanical keyboard with a simple appearance, clear letters and delicate material that gives it a soft touch and unprecedented visual enjoyment. It is composed entirely of a classic white color and contrasting black letters, which are distributed in 104 keys adapted to the standard U.S. design, meaning that it does not include the letter ñ. However, most users are familiar with it, so you can get used to it in a short period of time.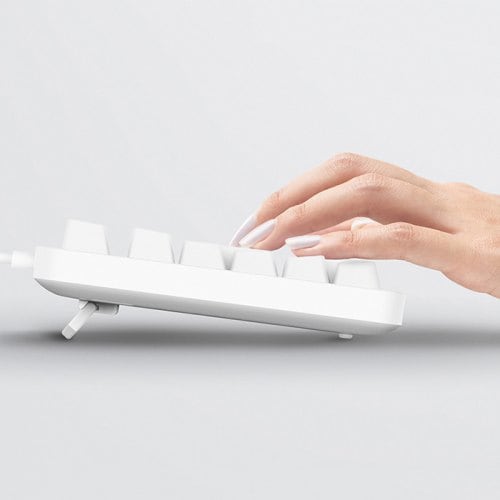 The housing of this keyboard is made of high quality aluminum, which provides high stability when typing with force and speed, as well as a greater weight that does not really affect the user experience, as these types of keyboards are intended for fixed use on our computer. Next we have the material of the keys, which in this case is not the ABC or PC, but are made of PBT, a plastic much more durable and comfortable to the touch, ideal for gamers.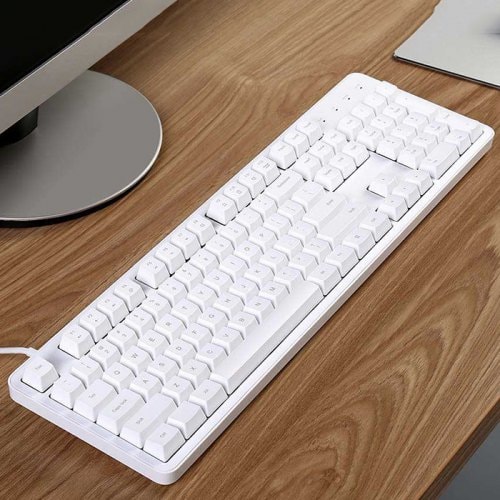 The angles of the aluminum housing are curved to help minimize wear during use and the height is adjustable thanks to the bracket underneath it. The distance between the keys is designed to suit your typing action, giving you ergonomics for a more comfortable and precise experience. The dimensions of the Xiaomi Yuemi MK06C Mechanical Keyboard would be as follows: 44.6 cm long, 13.7 cm wide and 3.3 cm thick, which translates to 17.56 x 5.39 x 1.3 inches. Its weight is 1.07kg and works with wired connection through the classic USB port, being the length of the cable 1.8 m. It does not support wireless connection.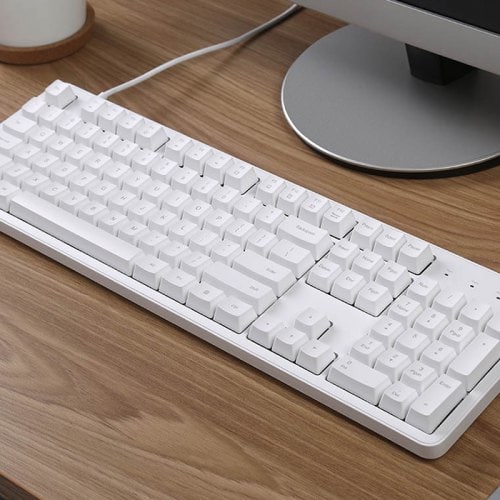 The Xiaomi Yuemi MK06C Mechanical Keyboard adopts original Cherry switches made in Germany, being the brand most used today by lovers of mechanical keyboards thanks to its soft pulsation that can withstand up to 30 million pulses. It has a key stroke of 4.0mm and a pulsation distance of 20mm which requires a pressure of 0.45N.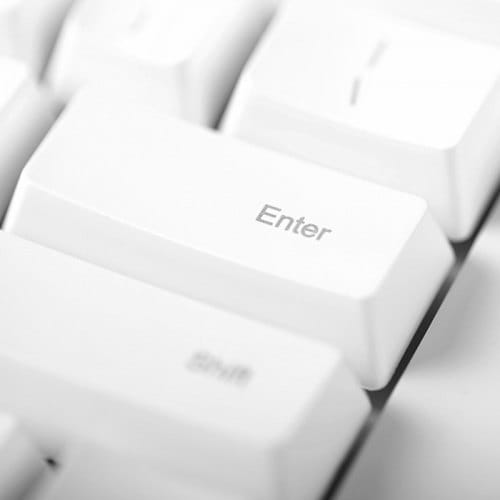 The main microcontroller (MCU) is a 32-bit SONIX ARM, which handles a frequency of 48 MHz and a return rate of 1000Hz. This allows the keyboard to take care of various data and respond quickly to user typing in as little as 0.3 m/s, and all keys are anti-ghosting.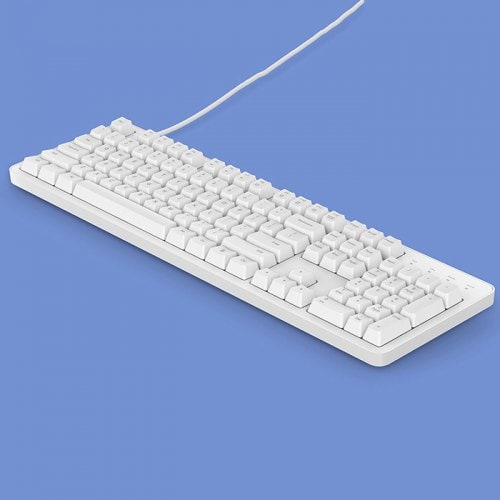 The Xiaomi Yuemi MK06C Mechanical Keyboard incorporates dual system switching mode to meet user requirements, being able to adapt for both Windows and Mac OS. In addition, the winlock key prevents accidental return to the desktop page. This eliminates the need to install a software driver; all multi-functional settings are achieved with the FN combination keys.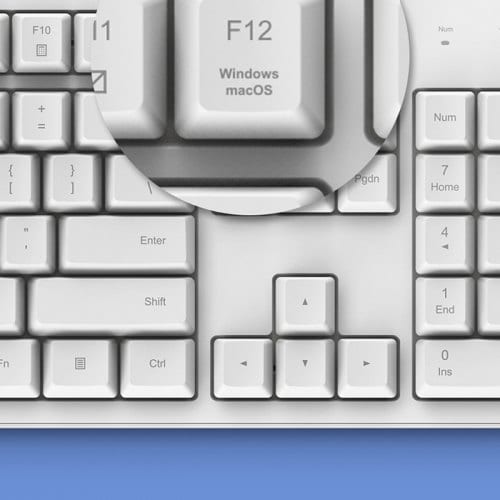 And as a last feature, the keyboard also features white LED backlighting with 6 different brightness levels, very useful when used in low-light environments, and the good news is that this is not a changing RGB backlight.