Xiaomi Dreame V8 Cordless Stick Vacuum Cleaner
The Dreame V8 comes all in white. The optics indicate a good and clean workmanship. The design itself is very similar to the design of the previous Xiaomi battery-powered vacuum cleaners. The upper side of the dust container is decorated with a "Dreame" lettering and the attachments can be changed quickly and easily at the touch of a button, as usual.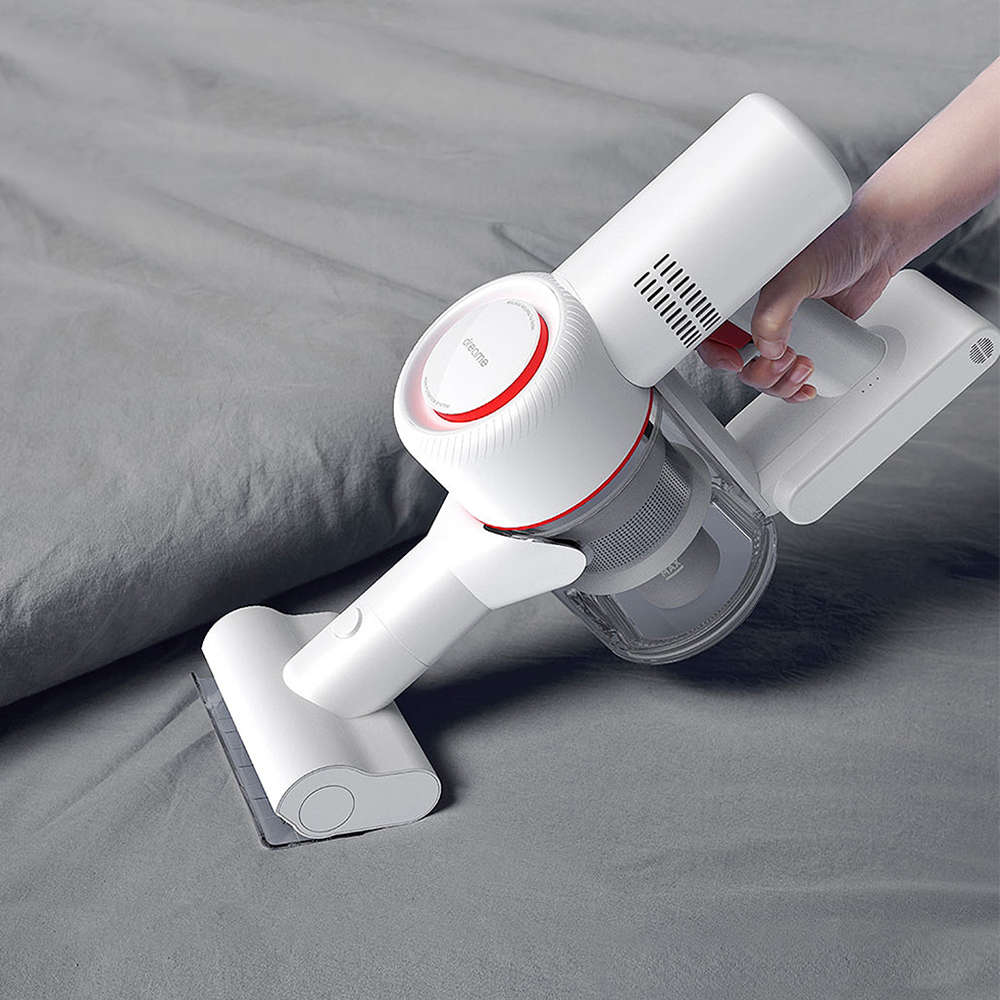 The V8 should have a very balanced center of gravity. This means that you should be able to lift the vacuum cleaner easily with one hand. This is due to the optimized center of gravity which is located in the middle of the handle, at the back of the vacuum cleaner. The low weight contributes of course to a good handling.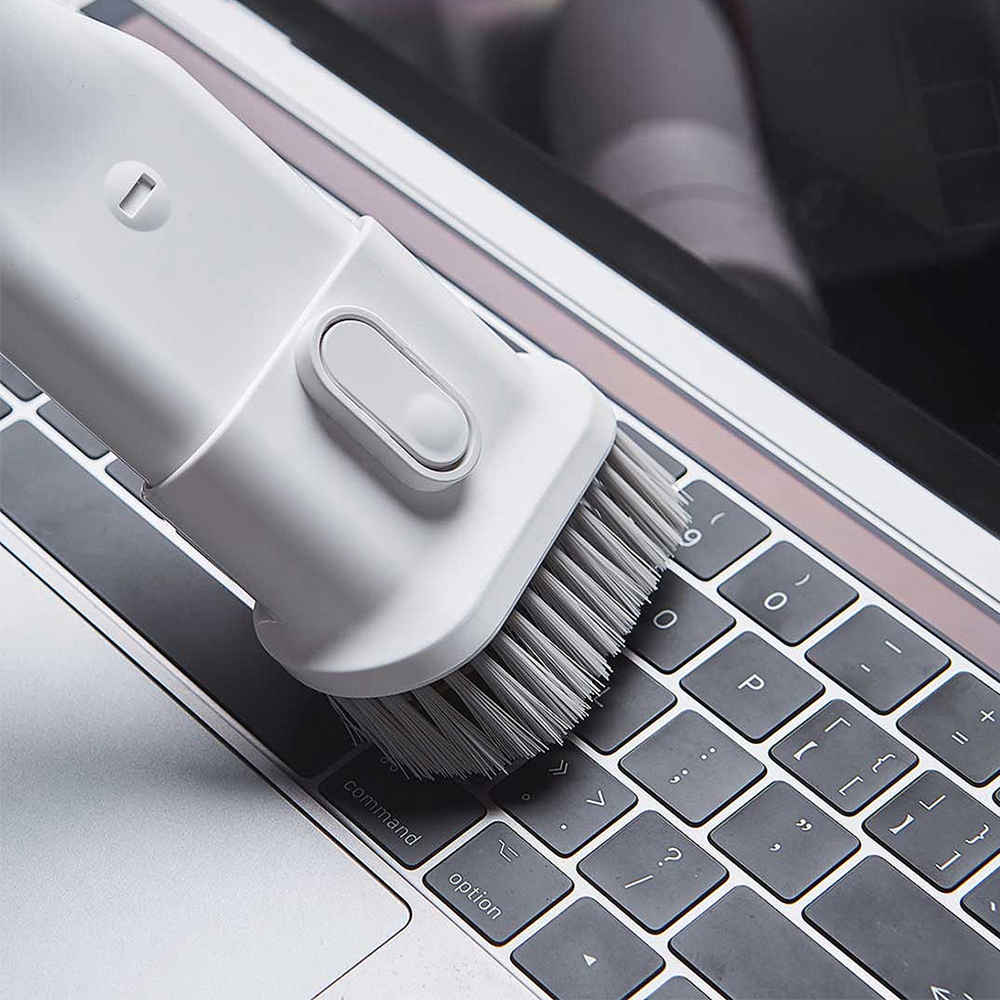 The dust container has a volume of about 0.5 L. This is average and perfectly sufficient. As attachments a mite attachment is supplied, which should suck mites out of textiles. An edge or corner attachment to clean narrow corners and for example strips easily, a floor attachment with hairbrush and a flat brush to reach places under cabinets or similar well.
The Soft Roller Tip is designed for all kinds of dirt, dust and hair. Thanks to the special structure of the roller, the collected hair does not wrap around it, which is a condition of many comparable models. Apart from this tip, the Dreame V8 also includes a cleaning brush and a slotted brush. The device is charged with the use of a wall docking station – it takes only 3.5 hours to fully charge the battery.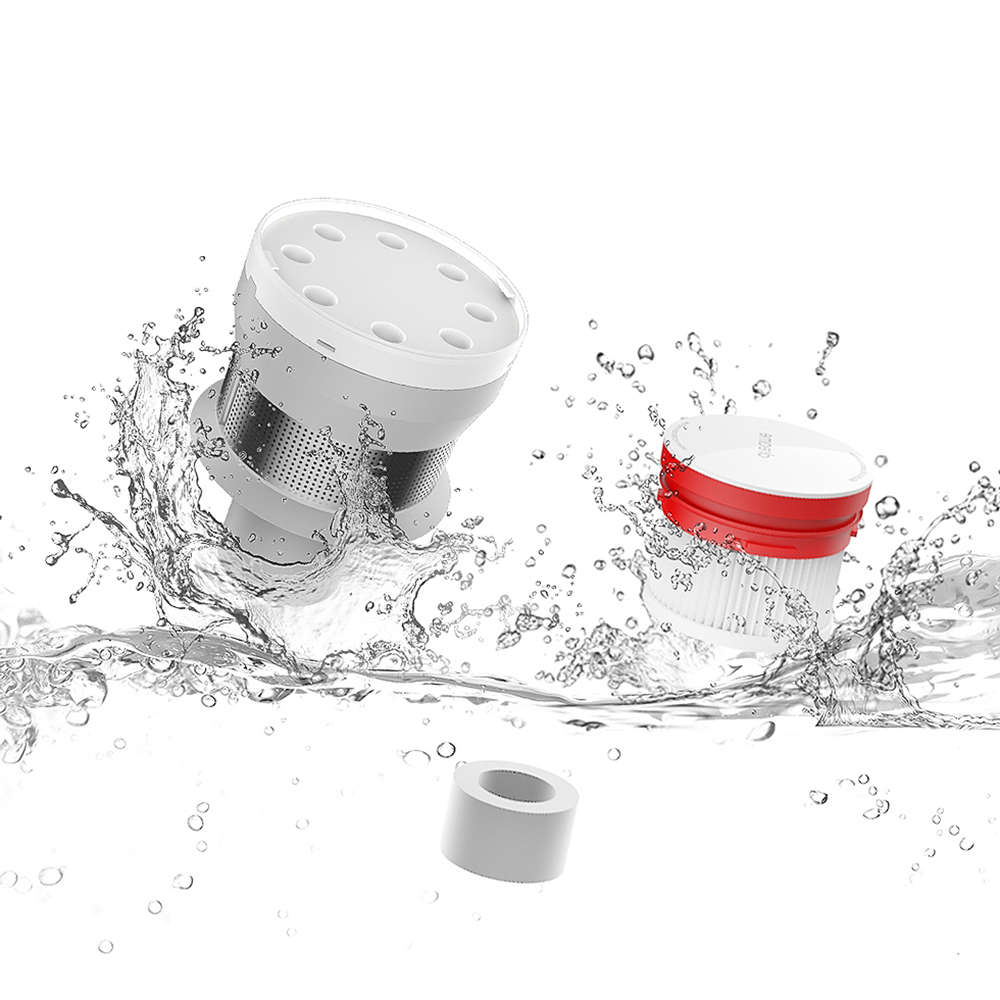 That all sounds more than promising on paper. Whether the implementation is really that strong will then be shown in the test. The look is beautiful and simple with the Xiaomi vacuum cleaner. The Xiaomi Dreame V8 is a real competitor for every battery-powered vacuum cleaner available on the market, especially considering its really low price, high performance and low weight. If all data is achieved as stated, Xiaomi and Dyson have to dress warm, very warm.
Dreame V8 VS Dreame V9:
Charging time: 3hours
Battery capacity: 2000mAh
Rated power :350W
Rated voltage: 25.2V
Suction power:100AW
Vacuum:18kPa
Material: ABS
Charging time: 3-4 hours
Battery capacity: 2500mAh
Rated power :400W
Rated voltage: 25.2V
Suction power:120AW
Vacuum:20kPa
Material: ABS
Dustbin capacity: 0.5L