Xiaomi MIJIA JCY01ZM PM2.5 Detector
Did you see a truly clear blue sky with white clouds? Sometimes the seemingly transparent air, in fact, is not necessarily clean, there can be many hazardous substances in the atmosphere. In addition to sulfur dioxide and nitric oxide, the indicator PM 2.5 should not be left without proper attention. It characterizes the presence of solid highly active ultrafine poisonous particles, which can be in the atmosphere for a long time, travel long distances and have a negative impact on human health.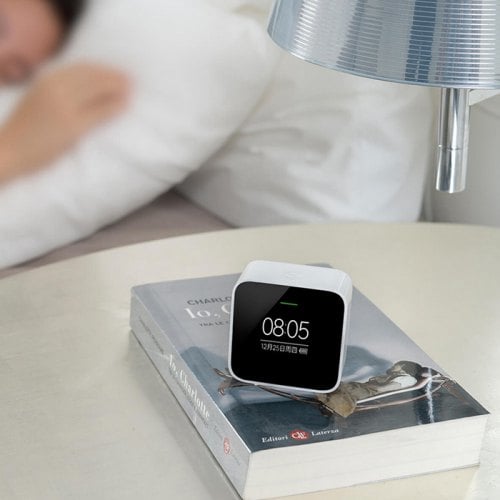 The Xiaomi JCY01ZM PM2.5 Detector is designed to provide continuous monitoring of ambient air quality, with its miniature dimensions it is equipped with a black OLED display, a high-precision laser sensor that you can find out the exact PM2.5 value at any time, it is also possible to work with the Xiaomi air purifier, which will make air purification even simpler and more relaxed, this is all a unique and attractive detector Xiaomi's PM2.5 air quality!
If you have already purchased an air purifier from Xiaomi, then in the future, a pollution detector will become the best companion for an air purifier. You can set a permissible range of the air pollution indicator; if the pollution exceeds it, the air cleaner will automatically turn on in order to gradually improve the air quality. The air purifier also has the ability to read data from the Xiaomi PM2.5 air quality detector.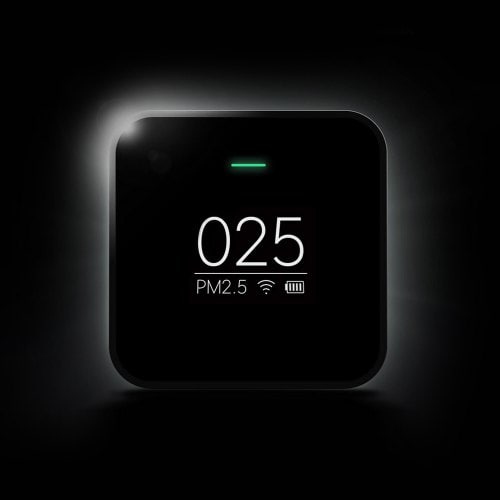 Every day, as soon as the first rays of the sun give a new wonderful day, the air quality detector PM2.5 from the company Xiaomi in advance specifically for you turned on the air cleaner. Get up soon! Enjoy the clean air that gives you strength, a special alert function will help you not to be late anymore.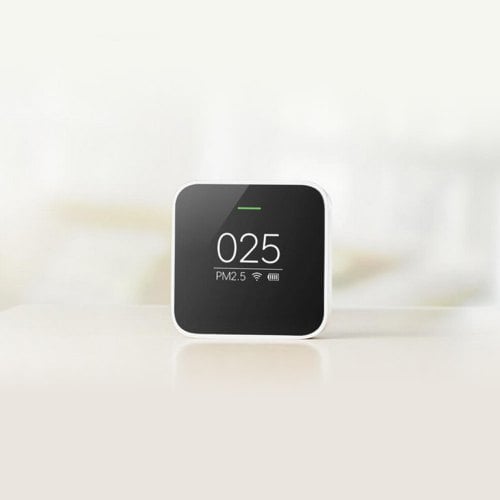 The air in the house that has been cleaned all day is already good enough, let the air cleaner rest for a while, at the set time it turns off, peace and tranquility for your perfect rest, of course, for excellent sleep quality, it is able to adjust the screen brightness, which allows you to have a good sleep.