Xiaomi Karcher mop-vacuum cleaner Wireless Self-Cleaning Wiper
Today, the company Xiaomi presented a unique novelty, created in conjunction with the well-known German manufacturer of equipment Karcher. The mop-vacuum cleaner provides the most effective cleaning of various surfaces. In the process of work the device practically does not make noise. The approximate cost of the new product is $349.99. The technology of self-cleaning is implemented. This means that the nozzles do not have to be washed after cleaning, because they are cleaned automatically.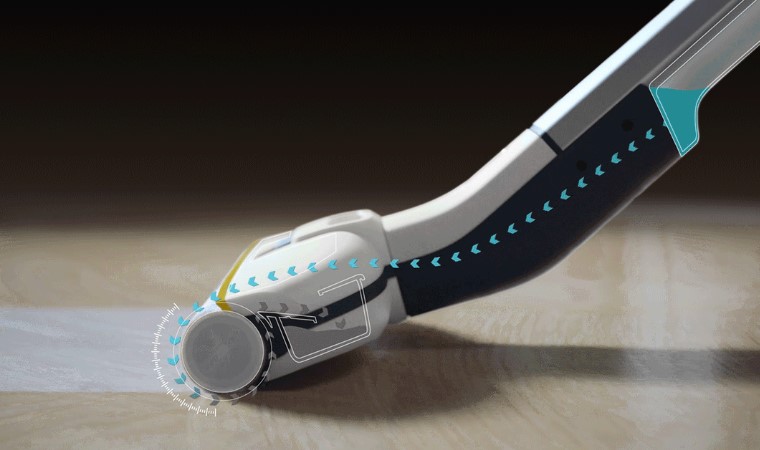 The basis of the mop-vacuum cleaner is a double system of cleaning from various types of contaminants. Wet cleaning will allow you to quickly wash the glass or floors without divorce. The device is equipped with a tank for clean water. Just 2 minutes after cleaning, the floors will be dry. There are no so-called "Dead Zones". The wide drum ensures that the nozzle is securely fastened over the entire surface. This has a positive effect on the final result. The vacuum cleaner mop does not allow stains or other impurities to pass through.
A powerful engine is another obvious advantage. It operates at 500 rpm. At high speeds, the shaft provides an optimum surface pressure level of 25.5 kPa. The mop-vacuum cleaner works almost in 200 times more effectively, than analogues presented in the modern market. The main nozzle for wet cleaning is made of fibrous fabric. It withstands automatic cleaning, and during cleaning it will not scratch even the most delicate surfaces.
The new Xiaomi Karcher mop vacuum cleaner device is equipped with a new generation lithium battery for 2600 mAh. The charge will be enough to clean the room with an area of 60 square meters. m. To fully charge the battery, you will have to wait about 4 hours.