XIAOMI Mi Box 4 SE Bluetooth Voice Control TV Box
Today Xiaomi company officially announced the release of a new Android TV box Xiaomi Mi Box 4 SE. The TV box supports voice control and runs under the Patch Wall operating system. With the help of voice commands you can control the volume, switch channels (video on demand service), check the weather and so on.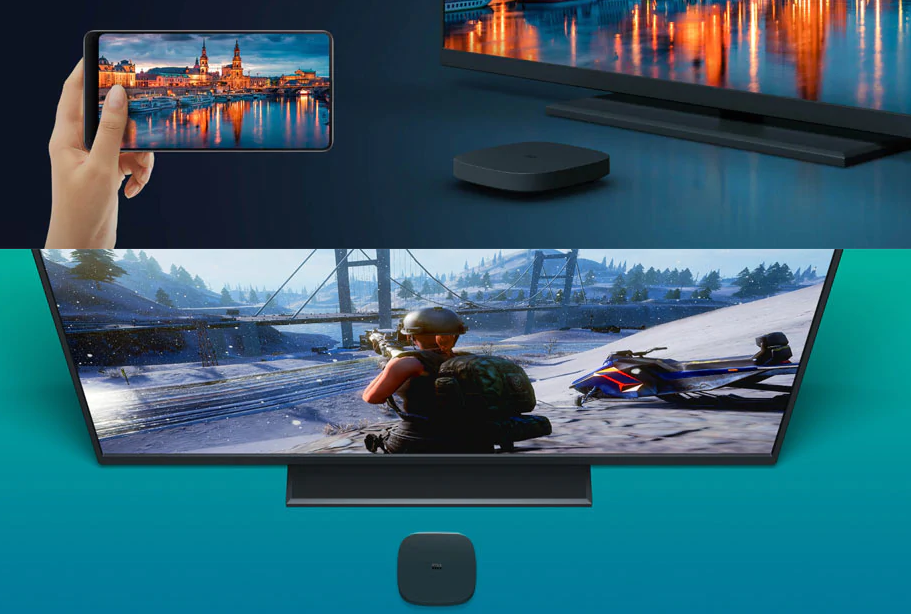 The new TV-Box Xiaomi Mi Box 4 SE as we see has a somewhat different design, looks bigger and does not have the line in the middle. It has a SoC Quad Core with ARM Cortex-A7 CPU cores and a humble Mali-400 MP2 GPU, it could be an Allwinner H3 or a Rockchip RK3229. Integrated in the board we only have 1 GB of DDR3 RAM memory and 4 GB of eMMc storage memory that surely can not be expanded. A configuration as we see very basic only useful for basic streaming services.
The novelty called Xiaomi Mi Box 4 SE was presented quite quietly, because the company's press office only published a small press release about this device, that is, nobody showed it live. Inside this set-top box there is a 4-core Cortex-A7 processor, which is supplemented with a Mali-400 graphics accelerator. In addition, the manufacturer declares 1 GB of RAM and 4 GB of RAM.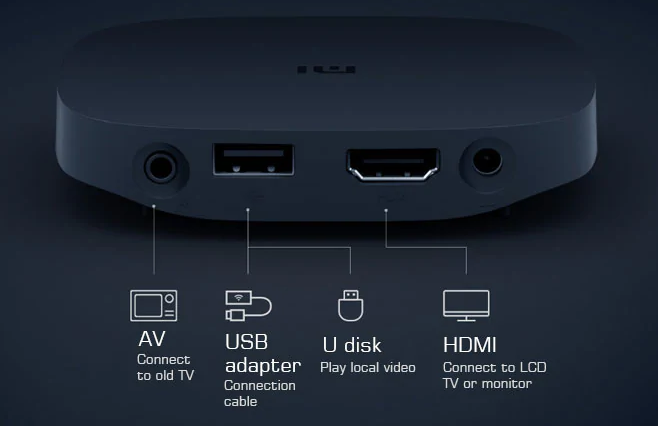 Such technical equipment allows the set-top box to play videos in Full HD resolution (1920 by 1080 pixels), and this is enough for most people. There is support for a huge variety of codecs, including AVI and MKV. You can connect a set-top box to your TV using Wi-Fi, but only if it supports this feature. Otherwise, it has HDMI connectors, 3.5 mm for headphones, and USB 2.0 for connecting various drives.
You can connect your Xiaomi Mi Box 4 SE set-top box to the Internet via Wi-Fi or via an Ethernet cable. The basis of the operating system of the set-top box is MIUI TV, which is complemented by a special shell. It is possible to install games and applications, as well as to connect various controllers and devices via Bluetooth, ranging from game pads to wireless headphones. In China, sales will start on January 11 at a price of about $28.