Sunvell H3 2GB RAM + 16GB ROM TV Box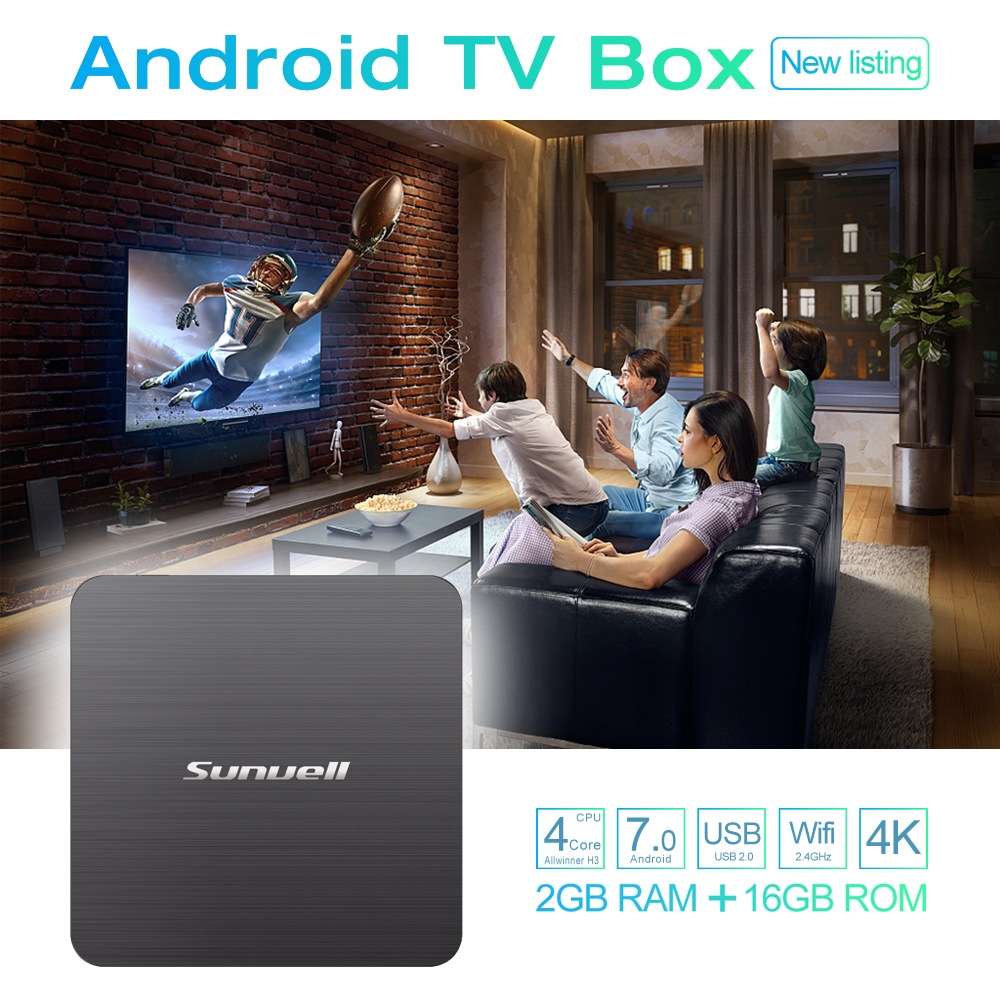 The Chinese manufacturer Sunvell, which produces popular TV boxes, mini-PCs, in mid-2018 released another novelty – a budget TV box Sunvell H3, which is now rapidly gaining popularity due to its capabilities and affordable price:$30. It should be noted that following the results of 2018, the Gearbest store identified it as the top five best-selling gadgets. It runs on the inexpensive Quad-core processor Allwinner H3, which at the same time has high performance, low power consumption and supports decoding of 4K H.265 to at 30 frames per second.
TheTV box Allwinner H3 runs under the operating system Android 7.0. On sale there are one types of console – 2 GB of RAM and 16 GB of storage. In both cases, the eight – core Mali-400MP with a clock speed of up to 600 MHz is used as the graphics chip. From the network capabilities there is WiFi in the range of 2.4GHz and LAN 100Mbps. Bluetooth is missing. From the connectors we have: digital optical audio output SPDIF, video output HDMI 2.0, combined AV output, network port RJ45, two USB 2.0 ports and a slot for TF card.
In general, the Allwinner H3 left only a positive impression. It works on the new Allwinner H3 processor, thanks to which it can play any video, but unfortunately, it can only output it at resolutions up to 720P. Therefore, in this form is suitable for TVs with a small diagonal, for example up to 42″. Correct the situation can only make changes to the firmware. But without it – the TV BOX is ​​still pretty good, considering the beautiful design, the screen with the clock, the stable operation of the system, the working AFR and most importantly, the affordable price.