Xiaomi AX1800 Routing comes with NPU Officially Revealed: Let CPU reduce workload by 99%
With the first Wi-Fi 6 route AX3600 selling well, Xiaomi has introduced a second Wi-Fi 6 route: AX1800, with the price also reduced from 599 yuan to 329 yuan (the price obtained is only 299 yuan).
Both AX1800 and AX3600 adopt Qualcomm's chip solution and integrate NPU in addition to CPU. Among them, AX3600 is equipped with QUALCOMM IPQ8071A 4-core A53 1GHz CPU, plus dual-core 1.7 GHz NPU; The AX1800 is equipped with IPQ6000 4-core A53 1.2 GHz CPU and a single-core 1.5 GHz NPU.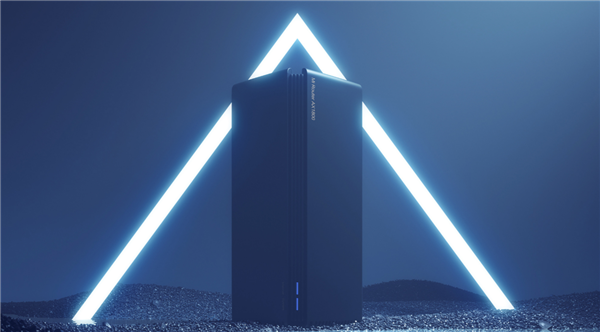 As we all know, the NPU in the mobile phone SoC is mainly used for AI computing. What does the NPU in the router do?
Liu Xinyu, general manager of Xiaomi's intelligent hardware department, said in a popular science article that the NPU on Xiaomi's router is just like the calculator you took to the math exam.
NPU is also called Independent Network Acceleration Engine. It can be literally understood as a chip specially used to handle packet forwarding. The main job is to receive the data packet and forward it quickly according to the address of the packet, just like an express conveyor belt. And it is only responsible for packet forwarding, and the method handles other business logic. A CPU can be use to handle a variety of different rules.
For example, CPU is like a brain, which can calculate addition, subtraction, multiplication and division, learn English, and make logical reasoning. NPU is more like a calculator, which can only calculate addition, subtraction, multiplication and division, just like packet forwarding is the simplest and most complicated task in router work. However, NPU needs very few instruction sets, high processing efficiency and low power consumption because of "special device".
When you are studying, if you keep asking 2 +6 equals 2 +6 and 3 * 9 equals 3 +9, it will interrupt what your brain is dealing with and take up thinking time. If there is a calculator (NPU), this kind of data problem does not need to go through the brain (CPU). Is it more efficient to directly calculate? The power consumption of the calculator itself is not high, but it can greatly reduce the consumption of the brain.
The CPU has too much work to handle. In addition to packet forwarding, there is still a lot of work to bother it:
1. Children surf the Internet safely. The packet for the specified device needs to be intercepted
2. Last Time Period Management: It is necessary to limit the sending and receiving of data packets for a certain time period and a certain device
3. List; Need to intercept specific sites
4. Equipment speed limit: It is necessary to identify the data packets of specific equipment.
5. Flow statistics
6. Visitors
7. Data modulation and demodulation
8. IoT device security scan
9. WPS Express
10. Anti-rubbing
11. Mesh
12. USB data transfer
13. VPN
14. IPv6
15. PPPoE dialing
And so on …
If there is no NPU, the forwarding of data packets can also be processed by the CPU. However, when the device has a large amount of data, the CPU occupation will change, and when it cannot be processed, packets will be lost, resulting in the network method. However, these specific packet forwarding rules can be handled by NPU, and the CPU can reduce the workload by up to 99%.