XIAOMI Mijia CJSJSQ01DY Pure Evaporation Smart Air Humidifier
Under the name Xiaomi Mijia CJSJSQ01DY, the new humidifier with Smart functions from Xiaomi, launched following a crowdfunding campaign, now appears in the offer of Banggood.com. Compared to previous models ( Xiaomi Mi Smart Antibacterial and Xiaomi MJJSQ02LX ), it adopts a unique design, with small grilles on the side (240 in number) through which the device draws dry air from the house, and at the top releases a super fine mist, invisible. Using this system called "Double Circulation", the manufacturer promises that the device will be more efficient than classic models.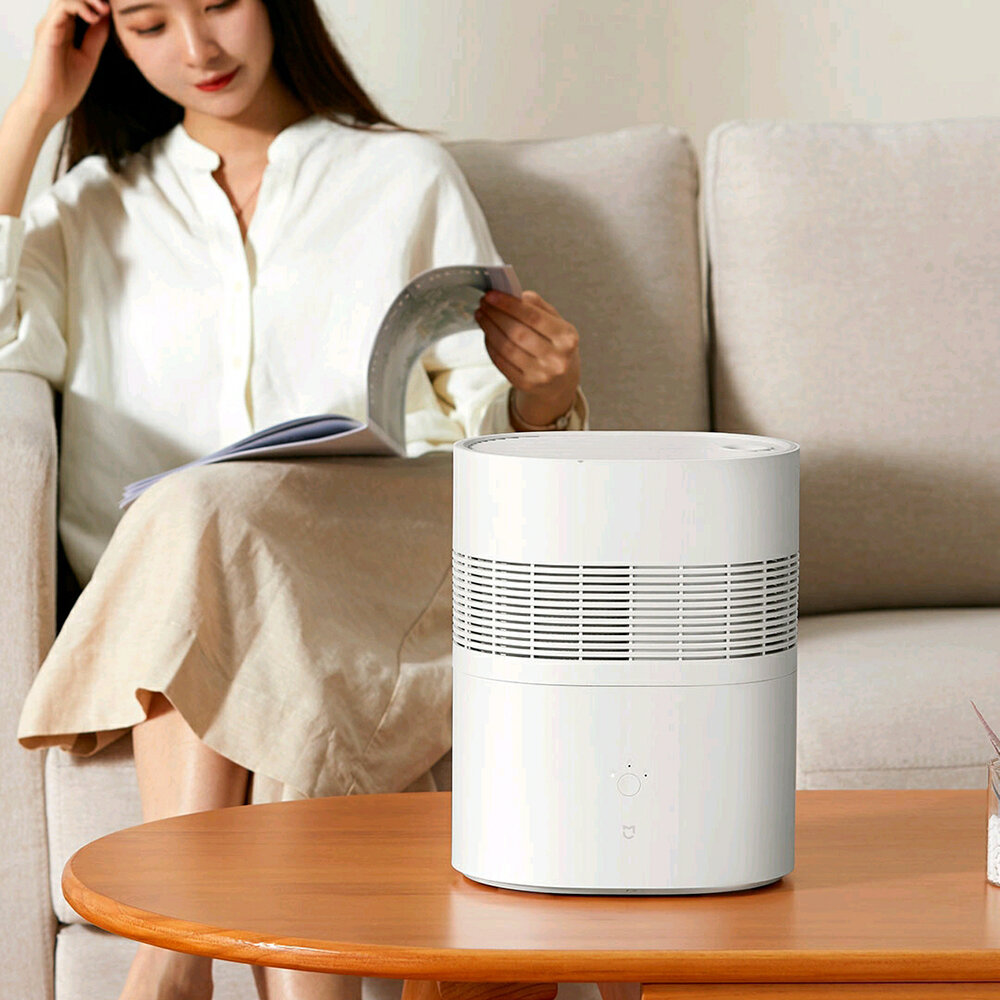 The CJSJSQ01DY has a humidification capacity of up to 240 ml of water in the air per hour and a 2.2 liter tank that can provide up to 19 hours of continuous use (probably in the first humidification stage). It is also the first humidifier produced by Xiaomi with an absorbent filter. Its role is to filter out large particles, such as animal or human hair, as well as dust. Thus, the humidified air is also purified.
Because it is a model with Smart features, the humidity can be set using the Mi Home application. Probably various scenarios can be set from the application. The noise generated by the humidifier is 36 dB, used in the first stage.